Wienerschnitzel Serves up Growth with Unique Incentive Program that Shortens the ROI Gap for 20 Franchise Partners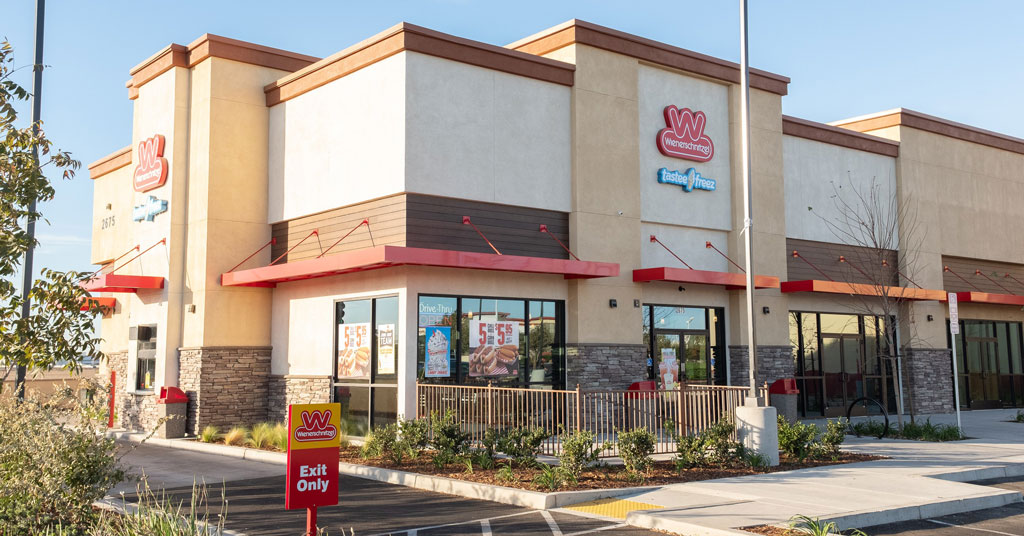 Wienerschnitzel is getting a jump on growth in 2019 with an unprecedented limited offer, discount incentive plan, announced in January by the iconic brand.
The world's No. 1 hot dog franchise is offering a first-of-its-kind incentive program for the Irvine, California-based chain that reduces franchise fees from $32,000 to $5,000 and cuts royalty payments to a record low 1% for the first three years in business. To qualify, investors need to start construction of their new Wienerschnitzel restaurant within 18-months of signing their agreement and meet other obligations. The perk is limited to the first 20 investors who inquire and qualify to own a Wienerschnitzel franchise.
"This is not a limited-time offer," notes Ted Milburn, Wienerschnitzel's director of franchise development. "When these 20 licenses are sold, this incentive program will end.
"We are putting our money where our mouth is by reducing the initial investment and shortening the ROI gap for investors in their first three years of operation. We've been flooded with inquiries from savvy multi-unit operators, who are looking to diversify with a unique concept while minimizing their financial risk. This opportunity makes sense."
Founded in 1961, Wienerschnitzel serves its signature Hot Dogs, chili dogs, chili cheese fries, corn dogs, and Tastee-Freez soft-serve desserts in 325 franchised restaurants in 11 states. While the offer targets new investors, especially existing restaurant franchisees looking to diversify with a proven and unique concept, the franchisee incentive program is also being extended to Wienerschnitzel's existing franchise owners.
The goal of the limited incentive program is to build upon an "extremely positive year" for Wienerschnitzel, which saw an increase in same-store sales – the 7th consecutive year of doing so. The brand was also ranked #1 in the hot dog category in Entrepreneur's 2019, Franchise 500—for the second year in a row. The franchise incentive program is expected to double the brand's development pipeline.
"As good as 2018 was, we already have 20 new stores on the development calendar this year and growing," adds Milburn. "New-franchise interest has spiked due to a refined business model and a unique concept that is repeatedly described as, 'nothing else like it.' Wienerschnitzel offers a craveable menu that differs from other QSR options with quality food at some of the lowest cost-of-goods in the industry."
The franchisee incentive program is being driven by the growth potential of Wienerschitzel's next-generation store design that combines a unique and simple menu with a smaller footprint, for a lower cost of entry and maximum operational efficiencies.
"The end-cap with drive-thru restaurant offers flexible and intriguing configurations and typically costs 50-percent less to develop than a traditional, free-standing building," Milburn says.
The family owned and operated company, a member of Galardi Group Inc., is actively recruiting qualified franchise partners to grow with the brand for the long term.
Opportunities to own a Wienerschnitzel franchise are available in many U.S. regions, especially in the western U.S., Midwest, and Southern states. Single, three-unit and larger Area Representative licenses granting exclusivity for entire markets are driving Wienerschnitzel's growth.
For franchising information, visit franchise.wienerschnitzel.com.
Published: February 20th, 2019
Share this Feature
Comments:
comments powered by

Disqus