5 Senior Marketing Execs Reflect on How Covid Has Changed Their Jobs
In our best imitation of Captain Obvious, "Covid has changed everything, especially marketing, in the past year."
An article in Marketing Dive in March explored some of the less obvious changes Covid has wrought since March 2020. The publication polled CMOs and other marketing executives from several different industries, asking for their take on marketing 1 year into the pandemic. Here are some highlights. There's much more detail in the full article.
"I don't know that it's a different job responsibility, but the ability to move on a dime and to understand what the consumer really wants... certainly the pace of those things really accelerated."
—Chris Brandt, CMO at Chipotle
"Empathy and compassion are a permanent part of marketing's new tool box."
— Amy Fuller, Chief Marketing and Communications Officer at Accenture
"The pandemic has put marketing more squarely back in the middle of a company's operations. Any talk about not needing a CMO or marketing anymore has quieted down a little all around the industry."
—Ivan Pollard, Global CMO at General Mills
"While we typically see over 50% of new customer traffic through friends and family referrals, the percentage of our total growth due to word of mouth actually increased in the past year, despite shelter-in-place orders — something we didn't anticipate, since people weren't physically interacting with one another."
—Elie Donahue, Senior Vice President of Marketing at Rothy
"The pandemic reinforced how important it is for brands to be committed to their mission through action and not just messaging alone."
—Dominic Gallello, CMO at Bumble
Again, for the full article with additional commentary, stats, and analysis, visit MarketingDive.
Published: March 24th, 2021
Share this Feature
Recommended Reading:
Comments:
comments powered by

Disqus
More than 15 years of passion and fascination with the franchise system. Thanks to having met many Franchisees, today I can help new ones and those...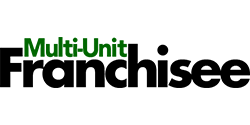 Published quarterly, Multi-Unit Franchisee Magazine is dedicated exclusively to Multi-Unit Franchisees. It delivers vital information and business...