2010 Annual Franchise Development Report Reveals Success Strategies for Growth
Economy Prompts Franchisors to Reduce Costs for New Buyers

SAN JOSE, Calif., Dec. 2, 2009 - Franchise Update Media Group (FUMG), the leading industry resource for franchise development, today announced the 2010 Annual Franchise Development Report (AFDR), the only sales and lead generation benchmark report available in the industry. One of the key findings from the in-depth report that features results from more than 140 franchise organizations that are successfully expanding their systems, is that over half of them have reduced start-up costs in the past 12 months.

"The 2010 AFDR highlights the latest trends and reveals success drivers that can help franchise systems grow faster," said Steve Olson, publisher of FUMG. "This report contains the most comprehensive sales and lead generation data available in franchising, identifying the top sales producing sources and benchmarks for building budgets and media plans."

In response to the current economic conditions, franchisors are lowering their start-up costs. The initial investment requirements have experienced the biggest reduction, followed by reduced franchise fees, lower royalties and other reductions. This year's participants also spent 50% of their recruitment budgets on Internet initiatives, with the bulk of those dollars - 61% - spent on online ad portals, resulting in a lower cost per lead over last year. The average cost per lead this year is $70, compared to last year's $80 average cost.

"The AFDR shows that smart franchise organizations are watching lead-generation and sales trends, making adjustments and continuing to thrive even in this tough economy," Olson said. "This report is a must-have, premier selling tool for franchisors, development consultants, and advertising and marketing suppliers."

More information on the 2010 AFDR can be found online at: www.franchise-update.com/magazine/franchisedevelopmentreport/
About Franchise Update Media Group
Founded in 1988, Franchise Update Media Group (FUMG) produces online franchise sites, magazines, research, books and conferences in franchising. Targeting franchise audiences online, in print and in person, FUMG delivers a unique combination of education and lead-generation sources that helps franchisors, multi-unit franchisees and suppliers achieve their growth objectives. For more information, please visit www.franchiseupdatemedia.com.
Published: December 2nd, 2009
Share this Feature
Recommended Reading:
Comments:
comments powered by

Disqus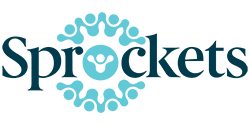 Sprockets is an AI-powered platform that helps franchisees maintain healthy staffing levels and improve employee retention. Our sophisticated...
Oct. 18-20, Atlanta, GA. An exclusive event for franchisor CEOs, Presidents, COOs, CDOs and Franchise Development Executives.