Anatomy of a Franchise Startup: A New Brand Sets Sail
EarthFruits Yogurt pursues its dream
Welcome to the final installment of "Anatomy of a Franchise Start-Up." EarthFruits Yogurt, which began its journey in mid-2010, now has one and a half years under its belt. Over the course of this series, I've done my best to give you a transparent glimpse into our new system. In this last article, you might begin to draw your own conclusion as to whether or not we have any chance of achieving our lofty vision of becoming the "Starbucks of the Frozen Yogurt Industry."
Franchising sounds great: you go first
Few of us would disagree that franchise sales in today's economy is challenging at best. But how much more so for a new and emerging brand that few have ever heard of? I believe the economy is definitely creating challenges for those looking for franchise financing, but it also has created unprecedented levels of interest for those looking to break their reliance on the job market by being in business for oneself.
I believe that the term "franchise sales" is a misnomer. You can't "own" the brand. In my estimation, what we are doing is helping to match our brand vision with the goals and aspirations of franchise prospects. We can create the environment, but it's typically your existing franchisees who "make the sale" through their goodwill and positive validations. This can be extremely challenging when you have no (or a limited) proven history, no brand awareness, limited press, and no validators. Now, allow me to turn convention on its ear.
A contrarian's point of view
Experience is a great teacher, but there are times you must blaze your own trail. Many of my seasoned franchise friends have offered advice, including: "Don't franchise abroad until you have a significant North American presence"; "You'll need to rely on lead generation websites"; "Don't use brokers"; and "You'll need at least 100 leads a month to generate one sale."
We politely decided that what got you there yesterday may not get you there tomorrow.
A few steps were critical, starting with our investment in a great-looking and informative website, complete with a "brand video" (which we created and executed on our own), and a plethora of multimedia with pictures and videos of great-looking product, videos of a store vibrant with happy customers and the surrogate representations that spoke to a business that, for all intents and purposes, appears to have been there for years.
This was critical in winning the support of brokers, who could see we had a going business and a clearly differentiated brand. Now, our broker strategy won't work for all; we were fortunate to have a previous and proven reputation of being straight shooters and closers. We, every bit as much as our concept, were part of the initial appeal. Not all franchise brokers invited us in at first. Two firms wanted us to have several franchisees open and operational for at least six months before they would invite us into their portfolio. The brave brokers who opened their hearts to us initially have been amply rewarded. We made our decision to favor the broker approach, following a decision to not overspend on portals to less-than-likely stellar results. We concluded that, as a start-up, we didn't need a lot of tire kickers--we needed the highest level of pre-qualified prospects possible. This approach has paid dividends. Now that we are finding our mojo, it's time to diversify by employing a pay-per-click and microsite strategy that we are highly optimistic about to round out our franchise marketing strategy.
Validating in a new franchise system
One of our biggest challenges as a new system was answering questions related to earnings potential. We had but one corporate location, and every candidate invariably wanted to know how much they could make, or at the very least information about the margins. Without any franchisees initially, we purchased an industry report from FRANdata (also available from organizations such as Franchise Help and OpenFran.org) for a fee that included Item 19 earnings representations in some cases. Making prospects aware that they could acquire these types of reports on their own and referring the candidates was invaluable. There is even a database of free FDDs available online at Cal-EASI (California Department of Corporations). At this point, it may feel like you're selling the invisible, and though you may have limited information to share at this stage, there are no negatives.
Progressive discovery
Following a comprehensive and proven process to qualify candidates, we culminate in a discovery day at our Salt Lake City headquarters. As it is in our EarthFruits cafes, it's all about the experience. As candidates enter our offices, they are greeted with a physical lineup of all of our extremely approachable executives and employees in branded dress shirts, their sole purpose to convey that we can find our success only by helping them to find their success.
It has been critical to convey that we are focused more on their success than on the physical growth of our system. Ours is a very relaxed environment where we place no pressure on the candidate to "buy": it's a great fit, or it's not. These potential franchisees always leave saying that one of the deciding factors was the honest, authentic, knowledgeable, and caring manner in which all of our employees and management conducted themselves. We've learned that one of our greatest assets as an emerging brand is our ability to provide direct access to members of our executive management team.
Choose wisely
If there is anything we've learned during this journey, it's not to be too anxious to secure that first franchisee. Your first few franchisees will determine your success. If you decide, as we did, to provide those early adopters with certain advantages for being pioneers (such as a larger territory and extra support), be sure to ask for a favor in return. Seek in exchange their commitment to speak with other qualified candidates and to serve as a promoter (if and when deserved). It's the classic law of reciprocity, and all of our initial franchisees were more than happy to do what they could to help the brand grow.
Each Tuesday night, these franchisees (on their own) host a call for candidates where they share their experiences, projections, business plans, and answers to questions. We were quite fortunate that all of our new franchisees were intelligent, charismatic, open, communicative, and passionate about what we stand for. They all were willing to share their experiences and, as a result, have contributed to more than 90 percent closing rates for candidates who actively enter our process.
Now expanding worldwide!
Through the end of our first full year of franchising, we have licensed 30 U.S. locations and have commitments for 13 more. We are closing in excess of 90 percent of everyone who becomes actively engaged in our process. We've licensed the rights to Qatar and are nearing completion of international development in the United Arab Emirates, for the whole of Canada, and at least a half dozen other international markets. I don't believe that any other frozen yogurt franchise experienced this level of development in their first year as we have. As a result, I'm certain both our early adopters and we are going to enjoy the "fruits" of our labor.
Published: February 13th, 2012
Share this Feature
Recommended Reading:
Comments:
comments powered by

Disqus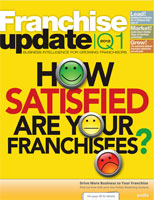 Franchise Update Magazine: Issue 1, 2012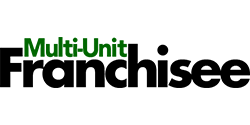 Published quarterly, Multi-Unit Franchisee Magazine is dedicated exclusively to Multi-Unit Franchisees. It delivers vital information and business...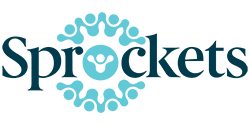 Sprockets is an AI-powered platform that helps franchisees maintain healthy staffing levels and improve employee retention. Our sophisticated...