Brokers for Beginners: Are franchise brokers right for your emerging brand?
For emerging franchisors, franchisee recruitment can be incredibly complicated, costly, and stressful. Even for those who have a particular history or talent in sales or marketing, the franchise development process poses unique challenges, risks, and anxieties.
At the outset of a franchise brand's growth, franchise brokers can seem like the perfect solution. They can help get your brand in front of a larger group of potential franchisee candidates, and often can lend an air of professionalism and competency to an otherwise inexperienced operation. In the right situation, they can help take your brand to a level it may not have reached otherwise.
In many situations, however, the use of franchise brokers might not be the most effective or advisable strategy. They often are incredibly costly. They may not fully understand your brand or your culture. And they may not have the desire to spend the time and effort required to represent your brand appropriately.
While they can get your brand in front of a lot of eyeballs, those might not be the right candidates for your company or your culture, and you still must have the ability to close those deals on your own. There are a lot of variables to consider when determining whether or not to use broker networks. Emerging franchisors in particular must take the time to fully evaluate what works best for them.
What brokers do—and don't
Brokers can be a very effective tool in franchisee recruitment, but it's important to have a full understanding of what they provide and what they don't. Every broker, whether as part of a network or as an independent, has their own particular set of terms for each engagement, and this article is in no way meant to advise on the particular operations of any broker or broker network. As with any business relationship, you must fully read and comprehend the agreement you are signing. We review our clients' broker agreements and always advise them to have legal counsel also review them. You want to fully understand not only what specific services the broker or network is providing, but how they are being compensated for those services.
The simplest and most common broker relationship involves simply putting your brand in front of a broker's or a broker network's stable of potential candidates, explaining the concept, answering some basic questions, and then referring interested candidates to you to take them the rest of the way. They've provided you a warm lead—an admittedly very valuable thing!—but it is now on you and your development team to process them through your recruitment process and close the deal.
Some brokers may have a larger role in guiding the candidates through different stages of your recruitment process, but ultimately it still will likely fall on your team to close the deal in the end. For emerging brands, this role often falls to the founder, or to a member of management who has some experience in sales. Some brands will hire a salesperson specifically to close franchise deals, which can get costly.
What do brokers cost?
This question also will vary from broker to broker, network to network, and really from agreement to agreement. Brokers will very often have different terms with different clients, which can have an effect on which client gets a broker's higher priority.
Typically, brokers will take a percentage of the initial franchise fee for each deal they close. This percentage can range from as low as 10% to more than 100% of the franchise fee in some networks and situations. There are circumstances in which it makes clear financial and organizational sense for a brand to pay a broker more than it is receiving as a franchise fee in order to grow their franchisee network, although those situations are rare and very specific. As with any strategic decision a franchisor makes, it must be tailored to their individual brand, their specific situation, and their particular goals.
For most emerging franchisors, the money that comes in as the initial franchise fee is crucial to the survival of the brand as a whole, as there is not yet a robust network of franchisees paying royalties into the system. As part of our process in developing a franchisee recruitment strategy, we run a full economic analysis of what level of revenue our franchisor clients need to be bringing in to effectively support their franchise network. This analysis plays a crucial part in our determination of whether to use brokers, and at what level of compensation. Franchisors always must keep in mind the balance between growing their franchisee network and their internal ability to support that network.
Some broker networks require compensation through a percentage of the ongoing royalty payments franchisees make to the franchisor. It's very rare, if ever, that we recommend a client to enter this type of arrangement. Royalty payments are the lifeblood of a franchise system, and the moment you start cutting into that on an ongoing basis you put your ability to properly grow and support your franchise system in serious jeopardy.
Some brokers may serve an additional support role going forward with franchisees they bring into the system. In those cases, it may be appropriate to tie a portion of their compensation to the continued success of the unit. But in most other situations, keep your royalty stream away from your broker network.
How to allocate your limited resources
The most common concern in all emerging franchise brands is limited resources in finances, manpower, and available time. Franchise brokers can be a great solution to some limited resources problems. If you don't have enough understanding of your ideal franchisee profile, the market in which to find them, and how best to attract them, franchise brokers might be worth the cost. The best broker networks also will help you develop a general understanding and baseline knowledge of the franchisee recruitment process that may enable you to eventually take over more of the process internally.
As discussed, it is crucial to do a full economic analysis of what incoming revenue you need as a franchisor to best support your franchisee network so you have a thorough understanding of where you can set various fees and costs. When we are designing franchise systems, a major element of how we decide where to set the initial franchise fee comes from what the total cost is to fully recruit and sign a new franchisee. If you are using brokers, that will significantly affect where you'll want to set your initial franchise fee, which clearly will have an impact on your marketability. If you have to bring on an additional person to close every deal the brokers bring to you, that's an additional cost that must be allocated somewhere. It all has to make sense together. Each individual decision has a ripple effect across your entire franchise system.
When to use brokers
There are many instances when emerging franchisors can benefit from the use of franchise brokers. If the goal of the brand is to grow quickly, brokers may be more valuable. Once an emerging franchisor has exhausted its initial network of customers, friends, and other "low-hanging fruit" opportunities, brokers can be very useful in taking that next step. Identify which broker networks might have a track record of success with your target franchisee profile, or that mesh particularly well with your company culture.
For emerging brands that have little to no experience in the franchise space, find brokers who can help guide and train you so that you can gain some self-sufficiency in the franchisee recruitment process. Always remember that you can, and usually should, be using a variety of franchisee recruitment tactics. Try to avoid putting all of your eggs in one basket. As with every aspect of your franchise development, take the time to tailor your franchisee recruitment strategy to your brand and your goals.
Andrew Seid is a senior consultant at MSA Worldwide. Contact him at aseid@msaworldwide.com or 860-523-4257.
Published: February 27th, 2022
Share this Feature
Recommended Reading:
Comments:
comments powered by

Disqus

Franchise Update Magazine: Issue 1, 2022
Clayton Kendall provides franchise communities nationwide with comprehensive branded merchandise programs leading to greater brand exposure,...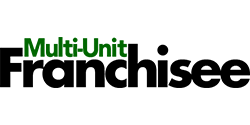 Published quarterly, Multi-Unit Franchisee Magazine is dedicated exclusively to Multi-Unit Franchisees. It delivers vital information and business...