Captain D's Offers Flexible Prototypes To Cash in on Covid-Created Real Estate Opportunities
Since the early 2000s, the fast casual restaurant business model has experienced explosive growth, with about 80% of Technomics' Top 500 U.S. restaurant chains now using the dining format to meet consumer needs. As a result of the fast casual boom, the market's increase in competition has also created a scarcity of available cost-efficient real estate for brands to expand in prime territories. For the time being, we're seeing an uptick in available real estate as a result of the pandemic, but the market remains competitive as surviving brands continue their expansion, now with even more-specific building needs to diversify their channels of distribution, such as drive-thrus.
At Captain D's, we've found a way to navigate the oversaturated market with a real estate strategy that offers flexible prototype options for our franchisees, allowing them to tailor their restaurants to meet the criteria of the available real estate in their market, as well as the needs of their communities. Here are some tips on how brands can implement similar strategies and adjust to trends in an effort to overcome various real estate obstacles.
Develop multiple prototypes for various real estate opportunities. The U.S. contains more than 50 million commercial properties, with only a fraction of them viable for fast casual restaurant development. As a result of increased competition, brands must remain flexible in their real estate strategies and develop multiple turnkey prototypes that fit various land parcels.
For example, Captain D's launched several prototypes earlier this year that range from a walk-up and drive-thru-only model to a 62-seat building, initiated depending on the market and availability of real estate at hand. The needs of rural and suburban guests are met with a larger footprint that includes ample indoor seating and dine-in amenities. In select, highly populated markets where the customer is mobile, Captain D's has found an increased demand for high quality food on the go, which places a larger emphasis on drive-thru and carryout business and less on interior dining. In these communities, real estate options can be limited and available sites often come at a premium. To meet the ever-changing landscape of available real estate, brands should have prototypical design options that best meet the needs of their consumer group, while having the flexibility to adapt to the available real estate options.
Find your target markets and evolve with them. As mentioned, fast casual restaurants have rapidly been on the rise as the dining format is perfectly suited for the on-the-go lifestyle modern consumers are modeling. The Washington Post recently reported that the market for fast casual food has grown by 550% since 1999.
As demand increases for fast casual dining, the segment is constantly evolving. So it's important for brands to keep a pulse on the consumer trends that are ultimately driving their sales in order to mold their future prototypes for optimum performance. Even before the pandemic, we developed an "Express" model, featuring a more compact footprint that is limited to both drive-thru and walk-up window service. We wanted to integrate omnichannel access further into our strategy to cater to guests that are on the go and desire convenience. This model is more relevant than ever before as customers look for dining options that adhere to ongoing social distancing measures and provide great food, fast.
While being prepared with a more compact and accessible model is important, it is even more vital for success to ensure that development is being positioned in the correct markets. For example, an "Express" prototype may be more suitable for densely populated areas with a highly mobile customer base, where the restaurant's prototype and menu offering will complement a more portable-friendly dining experience. We're using Tango's market optimization and analytics software, which provides us with demographic and psychographic data, traffic, and geofencing technology to help us determine which prototype we should deploy in each market, and its potential for success.
Save time and money with turnkey prototypes. With nearly 54% of the foodservice industry being franchised, a franchisee's preference and best interest is often top-of-mind for developing fast casual and quick service brands. Therefore, turnkey prototypes are increasingly more favorable to save time and money in the development process for both franchisee and franchisor. With that in mind, to quickly expand on the availability of suitable properties, brands must be prepared with multiple prototypes of varying layouts and sizes in their back pockets. Turnkey prototypes paired with an openness to converting existing properties expedites a brand's search and development process.
With ready-to-go prototypes, brands are able jump at the right real estate opportunity no matter the size of land parcel available. Simultaneously, production timeframes can also be cut through use of these turnkey structures.
Phil Russo joined Captain D's in 2015. As Vice President of Real Estate, he is responsible for planning corporate and franchise site selection to help support accelerated growth. Previously, he held various roles with Focus Brands, where he was oversaw a team of real estate directors and managed the strategic growth for Moe's Southwest Grill, McAlister's Deli, and Schlotzsky's.
Published: February 4th, 2021
Share this Feature
Recommended Reading:
Comments:
comments powered by

Disqus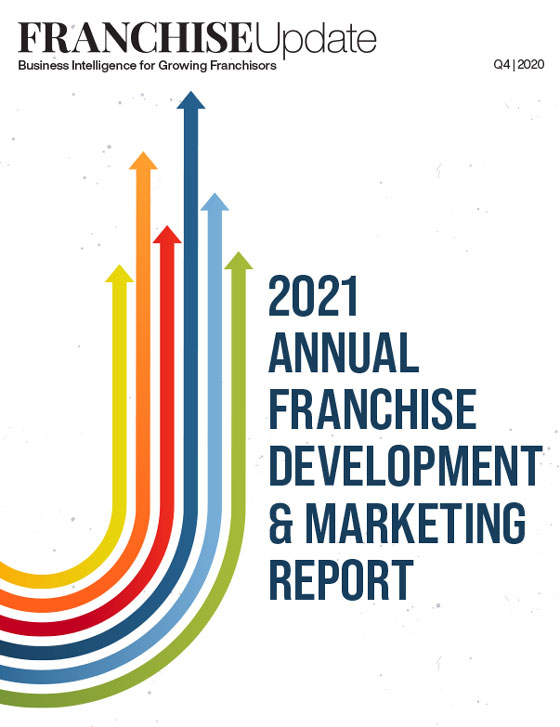 Franchise Update Magazine: Issue 4, 2020
Conferences
InterContinental, Atlanta
OCT 18-20TH, 2023
919 Marketing Co. is a national content marketing, PR and social media agency serving franchise brands. Our proprietary social relations approach...
April 25 - April 28, 2023, Caesars Forum, LV. The Multi-Unit Franchising Conference is the premier annual event for the country's leading...