CEO Q&A: How Do You Relax/Balance Life And Work?
In each issue of Franchise Update magazine, we profile franchise CEOs and presidents, asking each the same set of questions. Throughout the year, we'll be selecting one of those questions - and providing answers from those profiles. If you want to learn more about these franchise leaders and their thoughts on other topics, click the links with their responses to read their full profile.
This week's question: How do you relax/balance life and work?
Bette Fetter, CEO, and Founder, Young Rembrandts
Art, yoga, prayer, meditation, and a strong and grounding relationship with my family. Read the full profile here.
Tammy Whitworth, Chair and CEO, Window World
I struggle with finding that work/life balance. Often, if I'm with my kids, I feel I need to be at work. Conversely, if I'm at work, I will feel the need to be with my kids. All in all, I think I do manage it quite well. The kids understand that Window World is what provides for us and always has. To relax, I ride and show horses. When I get on a horse's back, I'm instantly transported to my happy place. It's about the only thing that I can do that completely clears my mind from distraction. My daughter got me into showing horses, and I grew up on a farm, so we always had them around. Once my daughter began taking horse riding lessons, I joined her to be able to understand the lingo and what they were doing and why. It was then that I fell in love with horses and started showing them myself. Now it's something we do together. It's very relaxing for me, and I've become a competitor too. My other children are boys, and they've realized that they're at a greater advantage when it comes to the male-to-female ratio. So, they're always willing to go! Read the full profile here.
Shannon Hudson, CEO, and Co-Founder, 9Round Franchising
There is no such thing as balance. It's all-consuming. Sometimes my wife Heather and my son will come with me to a dinner with a client. Read the full profile here.
Jon Nobis, CEO, Two Men, and a Truck
I spend time with my wife and six children. Read the full profile here.
Nicole Ossenfort, CEO, and President, Liberty Tax
I enjoy spending time with my adorable twin grandsons. Read the full profile here.
Larry Oberly, CEO, and President, SpeedPro Imaging
I have no problem relaxing. I can turn it off, even when I'm responding to emails over the weekend. It's never bothered me as I feel it's necessary to be responsive. If someone in the organization has a need, I want to be able to quickly address it. Nevertheless, I do enjoy my evenings, weekends, and vacations. The adage of "work hard, play hard" is certainly part of my life. Balance really doesn't exist. I agree with Darren Hardy on that after hearing his take on the subject. I like business and make it personal so it's fun and energizing. I'm not a big doer on the weekends for personal stuff, but as a family, we love to travel and do big trips. We like to focus on the quality of what we do, rather than the quantity. Read the full profile here.
Rob Price, CEO, and President, School of Rock
In addition to exercise, I love to play the piano and sing. I also have an obsession for Scrabble. Read the full profile here.
Brian Petranick, CEO and President, RiseMark Brands
Working out is how I relax. Making sure there is life balance takes effort. I can be a bit of a workaholic by choice, so I need to give myself permission to just walk away from work and not feel guilty. I also have to remind myself that I need time away to recharge and refresh. I live on a small acreage, so having simple weekend projects like yard work, planting trees, and similar is truly cathartic and really sets me up for a more productive week at work. Read the full profile here.
Published: November 2nd, 2019
Share this Feature
Recommended Reading:
Comments:
comments powered by

Disqus
UMI has over 23 years of experience supporting fast-growing multi-unit brands. From strategic planning to design, execution to analysis, UMI...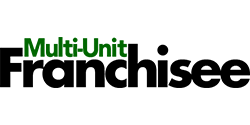 Published quarterly, Multi-Unit Franchisee Magazine is dedicated exclusively to Multi-Unit Franchisees. It delivers vital information and business...