Emotional Intelligence: Fulfilling the Real Needs of Your Candidates
In the previous issue we discussed the power of selling your brand's marketing expertise during the franchise recruitment process. This is a subject most franchise development people at best gloss over. Yet it is a compelling reason for candidates to select your brand over another. After all, if your ability to put "butts in the seats" is proven superior to that of other brands in the category, you have a distinct advantage when justifying differences in investments or franchise fees.
When you consider your overall franchise sales strategy, selling your marketing expertise is on par with selling your training, grand opening, business consultation, or technical support. It is one of a multitude of topics we in the development business must master. We spend hours reviewing these topics with candidates to ensure every candidate has a clear understanding of how our model and relationship work.
From the candidate's point of view, each review increases their familiarity and comfort with your brand and builds confidence and trust in your people, their capabilities, and your organization. Reviewing these topics increases the candidate's level of comfort that they are making a wise investment in a well-run enterprise. The time we invest in each review develops within each candidate a feeling of fairness, and the security that "somebody is behind me." These reviews have the same effect for candidates new to franchising and for experienced, multi-unit operators. Each must feel they have exhausted their questions, completed their due diligence, and left no stone unturned.
The long and short of it is that people do not make sizable investments without getting into the details. In response, we build selling systems that smoothly and sequentially deliver those details in an attempt to build trust.
The emotional factor
While we have created selling systems and presentations that deliver the details, much too often our systems do not deliver a close. Why? Because while selling our marketing, technical, and training expertise (the details that are easy to talk about) we fail to identify and understand the emotional forces driving the candidate to buy (the details that are more difficult to talk about). If we do not identify and understand the emotional forces driving the candidate, we cannot demonstrate how only our brand and model will fulfill their unique and personal needs. If we do not proactively demonstrate how our brand fulfills their personal needs, we rely on the candidate to connect the dots between rational capabilities (marketing and technical expertise) and emotional rewards to arrive at a buying decision. We are out of control of the sales process, and more often than not the deal does not close.
Whether intentional or not, we are all inclined to "fine tune" the sales process. Sometimes we rationalize that we just need something new. Sometimes we think technology has changed the nature of the sales game when it has changed only the method of delivery. Sometimes we think candidates today are more sophisticated when we only have armed them with more information before making the initial contact.
In our efforts to find a better way, we may minimize or even eliminate the most productive sales questions of all: those that identify the emotional forces driving the candidate. And here's a news flash: candidates would rather talk about how your brand fulfills their emotional needs more than any other topic. Those needs are at the core of the decision-making process, and we need to be there too.
The candidate's emotions are just usually below the surface and will come out with a few simple questions: "What caused you to inquire today?" "Why are you considering business ownership versus continuing on your career path?" "What has changed in your situation that brings us together on the phone today?" "Where do you want to get to from here?" "How do you define success so you will know when it arrives?" Conversations about what drives a person will take less time and be more fruitful than discussing the management software system.
Closing deals of the magnitude offered by most franchise models requires more conversation about fulfilling emotional goals and less about rational attributes. When we fail to connect with the candidate's emotional goals we fail to recruit the high-performing franchisee everyone seeks. (This doesn't mean you will not recruit franchisees, but probably not the game-changing, record-breaking, multi-unit expanding, gloriously validating franchise owners you seek.)
Review your sales strategy today to ensure that the qualifying questions that close deals have not been overlooked. Most important, be absolutely certain your sales process includes a well-prepared presentation dedicated to demonstrating how your brand fulfills their unique, emotional needs. Help your candidates connect the dots, making certain they do not miss one.
As an older and wiser associate of mine said many times, "Nobody calls the store to ask what time it is. They called to buy something. Find out why they called before asking what they want to buy."
Happy Selling,
Jim
Jim Bender is the president and owner of Franchise System Builders. He has been in the franchise business for 37 years and has provided clients with sales outsourcing and concept packaging services since 2002. Contact him at jtbender@franchisesystembuilders.com or 248-647-1989.
Published: October 22nd, 2015
Share this Feature
Recommended Reading:
Comments:
comments powered by

Disqus

Franchise Update Magazine: Issue 3, 2015
Conferences
InterContinental, Atlanta
OCT 18-20TH, 2023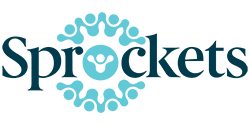 Sprockets is an AI-powered platform that helps franchisees maintain healthy staffing levels and improve employee retention. Our sophisticated...
The Hungarian Franchise Association was founded in 1991 as an interest representation organization of the franchise business community.