Executive recruitment adapts to 20 years of change
The evolution of franchising over the past 20 years has, of course, affected franchise executive recruitment. Executives at all levels are better educated today than they were in 1987, more sophisticated in their outlook and approach. The shift from founders to professional management teams, the effect of the Internet, the entrance of private equity, and new compensation schemes, taken together, have had a profound effect on the search business.

Entrepreneur founders - More entrepreneur-founders were running franchise systems 20 years ago than now. Then, the typical franchisors were individual entrepreneurs with a good idea, people like Bill LeVine and his wife Bonny, who started PIP. They became franchisors because they believed it was the most effective way to grow their business. They took what they knew and put it into a format that was relatively new for small businesses at the time.

Whereas today, I don't think that some of the ideas being franchised are as home-grown or well-tested. Some have been in business for only a year or two prior to their franchise venture, some not at all. Today they say, "If this is franchisable, let's do it." There are fewer steps now to becoming a franchisor, and generally the entrepreneur isn't going to run it. They're looking to hire a management team nearly from inception. While this may be good for the search business, its effects on franchising are not as clear.
The speed of passion - Mom-and-pop founders had a deep passion for their business and industry. The company was something they had nurtured, developed with their own bank loans, and often bore their own name on the signage. When they represented the franchise for sale to a prospect, it was something they knew a lot about.

Because they know the business and what they want for it to grow - and often, who - entrepreneur-founders usually respond quickly when it comes to a hiring decision. If an investment group team is hiring new executives to run a company, everyone is a Monday morning quarterback. Each one wants to take credit for the right choices, yet they need to make sure everyone gives the nod before making hiring and other big decisions.
Internet time - The Internet has been helpful for the search business in a very real-time way as a medium for exchanging information rapidly and effectively. We receive a resume, check references, and get responses by email. We respond to our clients much more quickly today than 20 years ago, shortening the hiring cycle.

People who come to me are different than they were 20 years ago. Then, they were starving for information and knowledge, and knowledge of course equals power. Now, when a client wants to evaluate a company I've suggested they interview with, they don't have to wait for information. They can go on the Internet immediately and in minutes learn about the company, its financials, any lawsuits, and who the franchisees are and call them to validate the company. Also, because of Franchise UPDATE and other publications, candidates stay informed on all aspects of the industry in a way they couldn't 20 years ago.
New breed of executives - The most successful franchise executives today bring a broader set of skills to the table than executives did 20 years ago. A background in both sales and operations, for example, will enhance the capabilities of good senior managers and executives by giving them an understanding of the functions they now oversee.
New, bigger owners - Over the past 20 years, it has become more common than not to have private equity funds, private investors, franchisee groups, and other entities or groups of people acquire a franchise and come to us for C-level executives to run it. Today I'm not dealing as much with the owner and founder as much as I used to: about 40 percent of my client base now is investor dollars, up from about 6 percent 20 years ago.

Something new I've been doing in recent years is introducing clients and money people, and have done so successfully several times in this last year. The investment people are savvy and looking to invest other people's money for a high rate of return. One way they have found is to acquire a healthy little franchise system and grow it. Some are even becoming franchise-like in their approach by developing a system for doing this: 1) acquire or invest in a franchise or large area developer, 2) install new senior executives, and 3) use their in-house management style and talent to guide and grow the acquisition to 4) produce a revenue stream in the short term and a potential sale down the road.

A number of companies I'm dealing with right now (perhaps too many) are going through IPOs. In franchising, IPOs and venture capital were not the common terms they are today.

I'm also dealing more with area developers than in the past. For example, someone will have purchased the state of Texas for a growing franchise system and needs his own management team. This is a new type of client for me, and it has happened very gradually.
Smarter is better - As a recruiter, I'm getting better candidates to work with today. The sophistication of franchise sales people is greatly enhanced from 20 years ago. They are well educated, many have already worked for a franchisor, and some may even have been a franchisee. So when they're selling today, they can better relate to the candidates and be more effective. Education is important because like does attract like, and you want people that represent you and the integrity of your system to be as knowledgeable as possible at all levels.

After the FTC became involved, it became imperative for sales people be educated - at least in regard to earnings claims - so franchisors began providing more formal education, and not only for sales, but for executives at all levels. I'm a big believer in the CFE designation from the IFA, in what Bob Gappa presents in his training seminars, and the information people can find in this magazine and the other sources out there today. The result of better information, education, and training is that we're getting more and more qualified executives to run franchise companies.
Going global - International expansion in franchising has seen its peaks and valleys in the past 20 years, but has continued to grow as a portion of the search business. In the past, the lack of readily available, immediate communication made this a very difficult and challenging process. But now, with the use of the Internet and ever-increasing globalization, it's become quite easy to attract and retain clients, locate talent, and put the two of them together.
Values still matter - A growing number of clients have come to us in recent years wishing to leave their company because they felt it was looking for a get-rich quick scheme, and they didn't want to be part of that. They asked us to find them a professional organization that is going to grow but is not looking just for sales on the board each month. They're looking for companies that believe in what they're doing, that will do what they say, and that will respond to franchisees.

There still are systems out there looking just to make the sale and move on. I refuse about a third of the searches that come our way, simply because in my opinion the person or persons behind the franchise concept do not have a realistic plan on how to build their system. They are looking to just sell a lot of units, and say "We're at a thousand now." Franchisors must provide their franchisees with the ability to earn money, and realize that it's not an inexpensive journey. Franchising can be very lucrative, but only when there's a healthy royalty stream coming in.
Just rewards - Franchise companies are starting to recognize that some of today's executives want a little piece of the action. They've made a great deal of money for the organization, and now they want a part of that for themselves. They look at the royalty stream and want something that's ongoing, rather than a salary plus commission or bonus. And if they can't do it in equity, they want more dollars up front.

This has become increasingly important to the executives we see. They will tell a recruiter why they wish to leave, but they might not tell the company. When someone leaves, the franchisor should conduct an exit interview and ask them very frankly why they're leaving. Many times it's because they feel that they're not earning what they believe they deserve: they're making the action happen, but they're not getting a piece of it.


Lois Marshall, president of The Marshall Group, a franchise professional recruitment firm in Carmel, Calif., has been involved in franchising for more than 35 years.
Published: September 25th, 2007
Share this Feature
Recommended Reading:
Comments:
comments powered by

Disqus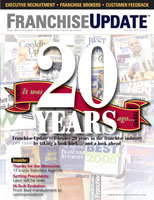 Franchise Update Magazine: Issue 3, 2007
Tiger Pistol, the world's leading collaborative advertising platform, connects the power of brands with the knowledge and credibility of their...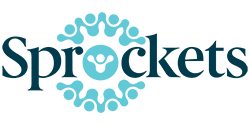 Sprockets is an AI-powered platform that helps franchisees maintain healthy staffing levels and improve employee retention. Our sophisticated...