Finding Franchise Players
9th Annual Multi-Unit Conference offers franchisors access to top multi-unit players
There was a sports theme in the air as legendary NFL player and Super Bowl-winning coach Mike Ditka addressed the crowd at the recent Multi-Unit Franchising Conference in Las Vegas. Coach Ditka talked about the importance of having great players. And finding and developing great franchise players was on the minds of the numerous franchise sales and development executives attending the event. All agree that finding great franchisees is critical to building a successful franchise system.
During the past 9 years, the Multi-Unit Franchising Conference has become a perennial industry hot spot with top multi-unit franchisees, franchisors, and industry vendors all convening for a chance to share, learn, and kindle relationships.
"This is an awesome conference for franchisees," said Diane Phibbs, director of franchise sales and support for Checkers Drive-In Restaurants. "Anyone who is interested in growing their business should attend. Franchisors that want to build their brand should attend to hear what franchisees are looking for. It's a 'can't miss.'"
Jason Mann is an area developer for Planet Smoothie and he agreed. "It's a fantastic venue for growing franchisors to meet highly successful multi-unit operators on a casual one-on-one basis."
This year's event saw attendance up more than 30 percent over last year's conference. More than 200 franchisee organizations with operations throughout the country were at the conference. Data show that these industry leaders operate a total of 5,065 units, generate more than $3 billion in revenue, and provide jobs for 95,226 people. Many were there to find out more about adding additional brands to their ever-growing portfolios. There were more than 100 exhibitors on hand and the exhibit hall was sold out far in advance.
"Multi-unit franchises are one of the most important drivers of economic growth in the country, and this conference offers the ideal venue for industry leaders to network with their peers, gather information about concepts they are interested in, and discover new opportunities," said Therese Thilgen, president of Franchise Update Media Group, which sponsors the event.
For complete coverage of this year's event, don't miss Multi-Unit Franchisee Magazine's next issue. You can also find out more at the conference website http://www.multiunitfranchisingconference.com.
Next year's Multi-Unit Franchising Conference will make a return visit to Las Vegas on April 27-29, 2011. Registration information will follow at www.multiunitfranchisingconference.com.
Published: July 6th, 2010
Share this Feature
Recommended Reading:
Comments:
comments powered by

Disqus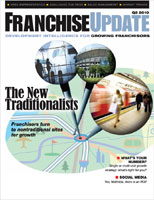 Franchise Update Magazine: Issue 2, 2010
Atmosphere TV is the world's leading cable alternative, providing free streaming TV for businesses.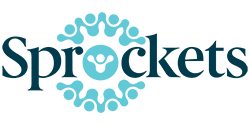 Sprockets is an AI-powered platform that helps franchisees maintain healthy staffing levels and improve employee retention. Our sophisticated...