Franchise Scorecards: A grading system for franchisee success
Operations teams and franchise business coaches are always looking for ways to improve franchisee performance, measure KPIs, and track progress. Data can inform decisions to focus on needs and areas of improvement. Much like a school report card, why not institute a grading system for franchisees? Enter franchise scorecards.
Franchise scorecards allow both franchisor and franchisees to keep an eye on their performance and key metrics, empowering all to analyze and improve. Jason Kealey, vice president of strategy at FranConnect, says, "A good scorecard helps guide franchisees on the journey of continuous improvement. Keeping things simple is key. Not everyone is great with numbers." Kealey founded FranchiseBlast, which was recently acquired by FranConnect to bolster its franchise operations suite with tools such as franchise scorecards.
Flooding a franchisee with information and complex business intelligence tools generally doesn't generate improvement. Scorecards are not meant to be used for a thorough analysis as they don't include enough information for that. They do, however, paint a wholistic high-level portrait of the health of the unit.
Scorecards give franchise brands the ability to manage operational success from the brand level down to the unit level. Whether you use a third party's software or develop a system on your own, be sure to monitor metrics in the following categories.
Sales. Franchisors routinely monitor net sales during periods, from hourly and daily to quarterly and annually, depending on the system. But they also review elements such as average check size, percentage of sales of a specific category, or percentage of sales from a certain source, as these are easier to compare across the system.
Marketing. To paint a picture of future sales, track your marketing spend, customer acquisition costs and, when applicable, sales funnel performance. Use only the details that are important without diving too far into the weeds. "Stay away from vanity numbers," says Kealey. "Often the velocity of change is more revealing." Remember, this is meant to be a high-level snapshot of results; you can drill down in areas of opportunity if necessary.
Expenses. This area should cover your main controllable expenses, which are typically labor costs and costs of goods sold, two key drivers behind profitability. It's not necessary to include fixed expenses as they're generally not actionable.
Loyalty. This section will tell the story of your customer. Include Net Promoter Score, loyalty program growth, membership churn, newsletter/loyalty signups, and customer reviews and ratings.
Your franchise business coaches and operations teams can use this data for improved training, as resources, and to identify necessary areas of operational support in the system. When considering which data metrics to include, choose a manageable number. Otherwise both you and your franchisees will be overwhelmed. Tracking improvement with your franchisees, and ultimately across the system, provides a powerful set of data to improve system growth.
Liane Caruso is a franchise marketing professional specializing in digital marketing, social media, sales and marketing alignment, and strategy. She launched helloCMO, a franchise marketing consultancy dedicated to fractional CMO or outsourced CMO engagements for franchise brands and suppliers. Find her on LinkedIn or contact her at 813-786-0206 or liane@lianecaruso.com.
Published: November 16th, 2021
Share this Feature
Recommended Reading:
Comments:
comments powered by

Disqus

Franchise Update Magazine: Issue 4, 2021
ApplePie Capital provides a fresh new approach to franchise financing that is focused on your growth and success.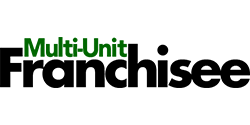 Published quarterly, Multi-Unit Franchisee Magazine is dedicated exclusively to Multi-Unit Franchisees. It delivers vital information and business...