Giving Back: 3 Stories of Successful Community Involvement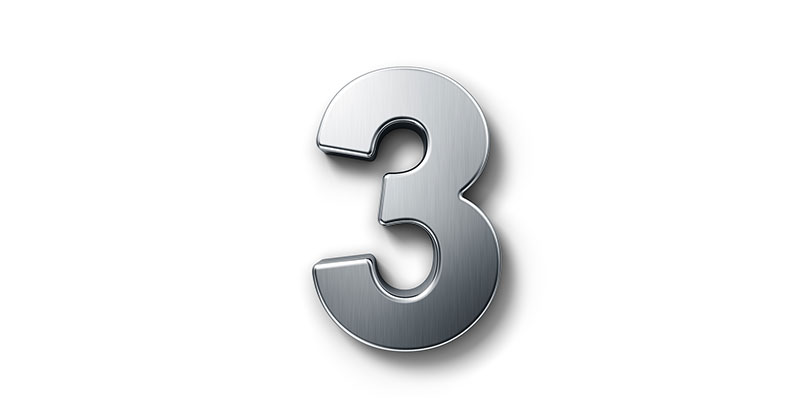 Editor's Note: As the year-end season of giving approaches, it's time to take another look at cause marketing. Giving back to the communities your brand serves takes many forms, and most franchise brands engage in this practice at some level. While giving back is an end in itself, it does build goodwill and attract customers - as well as franchisee candidates to expand the system. With so many of today's franchisee candidates looking not only at ROI, but also at making a difference (especially younger candidates), Steve Olson asked three franchises CEOs about how their brands' community involvement is engaging customers, building loyalty, and helping to grow the brand.
• Tony Lamb, CEO of Kona Ice. "We are truly proud of our year-round community outreach programs, which to date have generated $35 million to help those in need," says Lamb. What's unusual about this giveback program is that participation is voluntary, yet all of Kona's 170 franchisees and corporate employees contribute. "What our people individually donate is their decision. They choose their cause and how they want to personally contribute, which makes pledging more meaningful," he says.
Examples include providing funds to build a church playground center and to remodel a school's football press box. The company's website has an entire web page devoted to its giveback programs, and its home page features the "Million Dollar Giveback," with a continually growing tally of how much money the company has raised for local communities and organizations since 2007. Kona also provides free product to its customers six times a year, another way to thank them for supporting their business.
Each year Kona Ice hosts a social media contest for its fans with $2,500 in prize money for the winner. Local franchisees attend and a professional video crew travels to the award-winning customer to capture the ceremonial event. With all these types of customer engagement, it's no surprise to learn that Lamb's former life was CEO of a marketing and consulting firm for major corporations.
• MJ Riva, CEO of Pizza Factory. Welcome to hometown Americana, where thousands of daily customers stroll into Pizza Factory restaurants, which serve smaller communities throughout the West. Grassroots marketing is the DNA of their 31 years of business success. "Unlike many brands, we must know our customers by name. They choose to live away from the hustle and bustle of big cities. Our restaurants serve as a community center for their families to enjoy," says Mary Jane "MJ" Riva, CEO and 25-year franchisee of Pizza Factory.
Local sports team photos are prominently displayed on their walls. The brand's No Bully Zone programs are promoted throughout local school systems. All vets receive free meals on Veterans Day. Ongoing promotions include delivering free pizzas up into the grandstands for lucky ticket winners. And in Northern California, the local Pizza Factory co-sponsors the Willow Creek Bigfoot Parade, which is attended by thousands every year. "Customer marketing is so much more than just what you serve," says Riva.
And just because the brand caters to smaller communities doesn't mean it has limited itself in terms of technological advances. Pizza Factory has continually stayed ahead of the marketing curve with text and email clubs, loyalty programs, online ordering, and more. "We have seen very encouraging increases to our average ticket through implementation of our online ordering system," she says. "We are constantly on the lookout for new marketing opportunities that will help us stay ahead of our competition and front of mind for our loyal customers." And prospects.
• Jeff Bevis, CEO of FirstLight HomeCare. "My 98-year-old mother wants to go meet her sister in Amsterdam. Can you make this happen?" asked a recent customer. "Yes we can," assured Bevis. "Our travel home care program is a special service we offer our clients and their families. Clients now have greater freedom and mobility to enjoy their world." This new program, which has been gaining popularity, was initially introduced by one of his franchises.
FirstLight's innovative program allows seniors, family members, and friends who need assistance to enjoy the activities, sights, and experiences of being with their children, parents, moms, dads, and friends. All this is made possible because of the help and care their traveling professional caregivers provide. "We really support our travel companion program," says Bevis. "Everyone wins: our clients, franchisees, caregivers, and even the travel agency we use to offer this service."
FirstLight's success starts with its focus on operational excellence and riveting attention to performance metrics. "Your level of training performance, recruiting, customer satisfaction, and other key indicators affects the strength of your client referrals, loyalty, and brand growth," he says. "You cannot improve what you don't measure!"
Steve Olson is a 30-year franchise veteran specializing in development performance. He is the author of the #1 Amazon best-seller, Grow to Greatness: How to Build a World-Class Franchise System Faster. He can be reached at OlsonandAssociates.com
Published: September 20th, 2016
Share this Feature
Recommended Reading:
Comments:
comments powered by

Disqus
Conferences
InterContinental, Atlanta
OCT 18-20TH, 2023
Slick Marketers is reinventing franchise marketing with a hyper-customized and ultra-localized marketing approach with measurable results and growth...
The Hungarian Franchise Association was founded in 1991 as an interest representation organization of the franchise business community.