Good (and Other) News! – May 2021
Welcome back to our monthly news roundup. We've added a note of realism, calling it "Good (and Other) News!," to reflect the ongoing effects of the pandemic on franchising – and now, with vaccines becoming more widespread every day, a glimmer of optimism. So in addition to our regular grab bag of news about business growth and change, we're leading with our section on how businesses are beginning to get comfortable with the idea of a post-Covid recovery.
Here's your chance to follow the leaders, every third Tuesday of the month! And if you're not doing it already, send us your good (and other) news here!
POST–COVID: REOPENING & RECOVERY
New York Plans To Drop Most Restaurant Restrictions on May 19
Dunkin' Has Reopened 2,600+ Dining Rooms, Plans More
Americans Paying Off Credit Cards at Fastest Rates in Years
More Borrowers Late on Mortgages than Since the Great Recession
Survey: 8 in 10 North American Execs Are Prepping for a Future Pandemic
DoorDash Allows Restaurants To Choose Commissions in a Post-Pandemic Future
Yelp: Q1 Restaurant & Food Openings Up 5% YOY
4 Key Ingredients for Restaurant Success in a Post-Pandemic Era
A Recipe for Building Restaurants Back Stronger and Better
Chicken Shortage Sends Prices Soaring; Restaurants Can't Keep Up
Subscription Models Grew in 2020 with More Growth Expected
HIRING & EMPLOYMENT
It's Not a Labor Shortage, It's a Great Reassessment of Work in the U.S.
Navigating the Labor Shortage in a Recovering Restaurant Industry
Why the Hiring Crisis Is a Moment of Reckoning for Restaurants
KFC Looks To Hire 20,000 Following a Strong Q1
Taco John's Seeks 6,000+ Team Members Following Strong Sales and Growth
Ledo Pizza Seeks More Than 1,000 Team Members Following Rapid Growth
FINANCE/M&A
SBA Announces PPP Funds Are Exhausted
How To Apply for a Restaurant Revitalization Fund Grant
Employee Retention Tax Credit for Small Businesses Extended to Dec. 31
$29B Restaurant Revitalization Fund Could Run Out of Money Quickly
SBA Already Has Received 186,200 Restaurant Revitalization Fund Applications
COMPANY NEWS
White Castle Opens in Florida After 50 Years to Massive Lines
Krispy Kreme Prepares To Go Public Again
Bojangles & Chaac Foods Restaurants Announce 80-Unit Development Agreement
Slim Chickens Inks 30-Unit Deal for NC, SC, VA
Rita's Italian Ice Expects To Sign at Least 90 Franchise Sales Deals in 2021
Papa John's Q1 Revenues Rise 24.9%
Steak 'N Shake, Zurich Unit Agree To End Virus Coverage Suit
Pepsi Launches Pep's Place, a Virtual Restaurant with Famous Dave's
Noodles & Company Sees Early Progress Toward Major Growth Objectives
LEADERSHIP
5 Things Emotionally Intelligent Leaders Can Do To Retain Remote Workers
NRN's 50 Most Influential Women In Foodservice
TECHNOLOGY
FRANCHISING CARES
Panda Express Launches $10 Million Program To Uplift Diverse Groups
OPERATIONS
Dog Haus Expands Its Virtual Brand Presence in California
MARKETING
Global Omni-Channel Benchmarks Report (Innovid)
Per-Advertiser CTV Spend Up 22% in 2020: 35% Expect To Increase CTV in 2021
How Apple's iOS 14.5 Update Will Disrupt the Mobile Advertising Sector
Apple's Privacy Fortress Signals the End for Ad-Tech Patchwork Solutions
Burger King Offer To Use Restaurants as Classrooms in the Dominican Republic Sparks Controversy
2020 Hispanic Marketing Report: The New American Mainstream
Why Consumer Data Is Key to Growth for F&B Brands
PEOPLE & MILESTONES
Freddy's Frozen Custard Names Chris Dull CEO; Ex-CEO & Co-Founder Randy Simon Named Chairman
Shipley Do-Nuts Names New CEO, Ops Chief
Subway Names Donagh Herlihy Chief Digital & Information Officer
BurgerFi Names Marketing Veteran Henry Gonzales CMO
Published: May 21st, 2021
Share this Feature
Recommended Reading:
Comments:
comments powered by

Disqus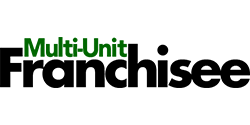 Published quarterly, Multi-Unit Franchisee Magazine is dedicated exclusively to Multi-Unit Franchisees. It delivers vital information and business...
Franchise Update Media (FUM) is the trusted resource for the franchise industry. For 30+ years, FUM has been the leader in providing valuable...