Good, Bad, and Other News! – April 2022
It's an up-and-down, back-and-forth Covid world after all… Mask mandates off, mask mandates back on… It's a delicate balancing act to keep moving ahead when the ground beneath your feet keeps shifting – for both franchises and their customers. Then there's Russia's nearly 2-month invasion of Ukraine upsetting the world's apple cart. In the midst of all this, the world keeps spinning… at least for now. So take a deep breath and catch up on the past month's franchise-related news, sent your way every third Tuesday of the month. And, if you're not doing it already, send us your good (and other) news here!
POST-COVID – REOPENING & RECOVERY
How First Watch Got Away Without Price Increases in 2021, Despite Inflation
Technomic Expects Consumers To "Trade Down" Foodservice Because of High Gas Prices
Burger King Lowers Price of Whoppers in France To Offset Fuel Increases
Expansion Roundup: These 4 Brands Are Off to a Strong Start in 2022
Starbucks CEO Gets $60 Million 'Golden Goodbye,' Even as Company Tries To Keep Out Unions (Opinion)
Nekter Juice Bar Signs 18 Agreements for 37 Locations in Q1 2022
Newk's Eatery Sees Comp Sales Increase of 21.7% in Q4 2021
HIRING & EMPLOYMENT
"Shift Shock": 72% of Job Quitters Regret Their Exit (Survey)
How To Cope with "The Great Return"
Labor Shortages Are Causing Companies To Go on Hiring Sprees – Here's Why
FINANCE & M&A
Dave & Buster's To Acquire Dallas-Based Main Event Family Entertainment Chain for $835M
Office Pride Partners with Trivest Partners & Three20 Capital Group
Premium Service Brands Buys 17-Unit Andy On-Call, Its 11th Brand
Five Star Franchising Acquires Mosquito Shield, Its 8th Acquisition Since June 2021
Launch Entertainment, at 30 Units, Targets Mom-and-Pops Following PE Investment
Why a Middle East Sovereign Wealth Fund Invested in a U.S. Franchisee
LEADERSHIP
Red Lobster CEO Kelli Valade Resigns, Effective April 15
Virtual Dining Concepts Taps Former DoorDash Exec Stephanie Sollers as First CEO
LEGAL & LEGISLATIVE
Sen. Cortez Masto Calls on SBA To Take Action Against Harmful Practices in Franchise Sector
Fat Brands CEO Andy Wiederhorn Addresses Federal Investigation in Earnings Call
Starbucks Ad Sought In-House Lawyer with Experience in "Strike Contingency Planning"
Owners of 3 Fusion Japanese Steakhouse Units Ordered To Pay $1.45M in Wage-Theft Case
Grubhub Sued by Washington, D.C., for Excessive Fees and False Advertising
Restaurants Are Suing Google for Creating Digital Storefronts Without Their Permission
Lawsuit: Burger King Whoppers Are 35% Smaller Than in Ads
MARKETING/CUSTOMER EXPERIENCE
Most Retailers Still Struggle To Meet Customer Expectations for Hybrid Shopping
Baskin-Robbins Rebrands with New Logo and Tagline
3 Keys to Successful Lead Generation in a Post-Cookie World
Opinion: American Shoppers Are a Nightmare
CKE Restaurants Launches Loyalty Program for Carl's Jr., Hardee's
Hootsuite Publishes "Social Advertising Made Easy" Guide
OPERATIONS
London Burger King Goes Fully Vegan in Trial Run
IHOP Expands Delivery Menu With Pair of Virtual Brands
Major Restaurant Chains Commit To Eliminating "Forever Chemicals"
Chick-Fil-A Taps into Biofuel Trend, Turning Fry Oil into Diesel
TECHNOLOGY
Panera To Test AI-Powered Coffee System from Miso Robotics
Published: April 20th, 2022
Share this Feature
Recommended Reading:
Comments:
comments powered by

Disqus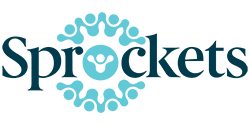 Sprockets is an AI-powered platform that helps franchisees maintain healthy staffing levels and improve employee retention. Our sophisticated...
Tiger Pistol, the world's leading collaborative advertising platform, connects the power of brands with the knowledge and credibility of their...