Good, Bad, and Other News! – December 2021
Welcome back to our monthly franchise news roundup. Here comes 2022 and the holiday season. But here also comes Omicron. And with many more people spending time indoors in the coming months, fears of a new Covid surge are growing. Yet, as we always say and history has proven: franchising carries on with growth and expansion, despite all.
Here's your chance to follow the leaders, every third Tuesday of the month! And if you're not doing it already, send us your good (and other) news here!
POST-COVID – REOPENING & RECOVERY
McDonald's Pledges $250 Million Over 5 Years To Improve Franchisee Diversity
Reef's Ghost Kitchen Expansion Runs into Permit, Health Inspection Infractions
Some Restaurants Cut Back on Delivery Among Labor Shortage, Reopenings
Fashion Resale Brands Are Booming Among All Generations
Gym Franchises Still Face Cash Crunch
NYC's 5-Unit H&H Bagels Launches National Franchising Program
Deloitte's "Restaurant of the Future" Report
Square Releases 2nd Annual Future of Commerce Report
HIRING & EMPLOYMENT
At 1.9%, Nebraska Has the Lowest Unemployment Rate of Any State – Ever!
Restaurants Remain 750,000 Workers Short of Pre-Covid Levels
Jack in the Box Invests in Robotics To Mitigate Labor Shortages
Why the November Jobs Report Is Better Than It Looks
Starbucks' Buffalo Store Unionizes, a First for the Brand's 8,000-Plus Stores
Improving Restaurant Employee Retention with a Data-Driven Culture
How a Midwest Pizza Company Is Beating the Labor Shortage
Torchy's Tacos Partners with DailyPay To Offer On-Demand Pay Benefit to Employees
FINANCE/M&A
Jack in the Box To Acquire Del Taco for $575 Million
Roark Capital Acquires Mathnasium and Its More than 1,000 Locations
L Catterton Sells Its Velvet Taco Majority Stake to Leonard Green & Partners
25 Restaurant Mergers & Acquisitions in 2021
Could Fat Brands' Risky Acquisition Strategy Pay Off?
Restaurant-Tech Startup Presto Going Public Through $1 Billion SPAC Merger
LEADERSHIP
How Much Vulnerability at Work Is Too Much?
4 Tips for Leading During Uncertainty
LEGAL
FTC Files Amicus Brief in Patel v. 7-Eleven
OPERATIONS
13 Restaurant Prototypes Unveiled in 2021
MARKETING/CUSTOMER EXPERIENCE
Study: One-Third of Black Friday Online Shoppers Were Fake
Twitter Announces the Best Brand Tweets, Handles, and Campaigns of 2021
Adweek's 2021 Podcast of the Year Winners
Fast Food: Why Value Will Make a Comeback in 2022
PEOPLE & MILESTONES
Peter Buck, Subway Co-Founder, Dead at 90
Published: December 22nd, 2021
Share this Feature
Recommended Reading:
Comments:
comments powered by

Disqus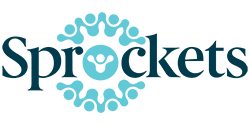 Sprockets is an AI-powered platform that helps franchisees maintain healthy staffing levels and improve employee retention. Our sophisticated...
Leasecake is location management made easy – from lease contracts and licensing agreements to ASC 842 compliance. Never miss a deadline, stay ahead...