Good News! - December 2018
Here comes 2019! Are you ready for a new year of growth, domestically &/or internationally? Changes in franchising this year seemed to be turbo-charged. Mergers and acquisitions abounded in a wave of private equity-fueled investments and consolidation -- accelerating the merry-go-round of C-suite changes. It's hard keeping up with all the changes -- which is why we provide "Good News!", a monthly digest of selected news items on unit growth, investment and financial developments, international expansion, people, and milestones. This year we added a section called "Regulation, Legislation, Politics, Etc." -- and while it's not always "good" news, it's good to know. We also added a section on technology, recognizing its key role in achieving sales goals and system growth. Here's your chance to follow the leaders, every third Tuesday of the month!
So if you're not doing it already, send us your good news here.
New Units/Growth/Expansion
The Habit Burger Signs 20-Unit Deal for Illinois and Indiana
Fazoli's Inks 5-Unit Deal To Close Out Record Year
Chicken Salad Chick Signs Deals To Expand Beyond the Southeast
NTY's Device Pitstop Brand Announces 2 New Locations
Brightway Insurance Opens 3 New Stores (La., Mich., Texas)
Financial, M&A, Incentives
Jollibee Foods Completes Smashburger Takeover, Seeks More U.S. Brands
JPMorgan Chase Launches Franchise and Restaurant Group
PuroClean's PuroVet Progam Awards First Free Franchise to a Military Vet
Regulation, Legislation, Politics, Etc.
Minimum Wage Outlook for 2019 -- State by State Summary
House Dems Set To Push for $15 Federal Minimum Wage
How Philly's New Fair Workweek Law Will Affect Local Businesses
NYC Revises Its Fair Workweek Regulations
Ohio Bill Would Exempt Franchisors from Joint Employer Liability
Big Plans, Big Ideas, Big Picture
Yum's CEO Greg Creed Discusses Taco Bell, Pizza Hut, and the Future
Jimboy's Tacos CEO Outlines 10-Year Vision for 500 Stores, $750M in Sales
Painting with a Twist on 2019 Outlook After Buying Bottle & Bottega
Carstar Unveils Aggressive Growth Plans for 2019
International
2019's Best Countries for Overseas Franchise Development
Tony Roma's Opens Its First Restaurant in Bolivia
Dickey's Hires VP of International Sales To Boost Overseas Expansion
New and Emerging Brands
One Cannabis Begins Franchising, Eyes 50 Locations in Next 30 Months
Dave & Buster's Debuts Its First T&T Tacos Fast-Casual Unit
The Lost Cajun To Open 2 New Units in North Carolina
Technology
Digital Execs from Dine and Bloomin' Brands on Technology and Change
Starbucks Announces Plans To Expand Delivery to 2,000 U.S. Stores
Getting Started with Delivery: Infographic from McCain Foodservice
Freddy's Partners with Tillster for Integrated Digital Ordering and Loyalty Program
People, Awards, Milestones
2018's Top New Franchise Executives from NRN (Slide Show)
Yum Brands Names Target CEO Brian Cornell as New Board Chair
BullsEye Telecom Names Tom Tisko CEO
Golden Corral Receives Veterans Recognitions Award from Coca-Cola
One Cannabis Names Mike Weinberger (Maui Wowi, Kahala Exec) as COO
Jim Ilaria Replaces Louie Psallidas as CEO of Uno Restaurant Holdings
Epcon Promotes Executives Paul Hanson and Tim Rini
Published: December 16th, 2018
Share this Feature
Recommended Reading:
Comments:
comments powered by

Disqus
Conferences
InterContinental, Atlanta
OCT 18-20TH, 2023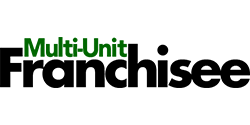 Published quarterly, Multi-Unit Franchisee Magazine is dedicated exclusively to Multi-Unit Franchisees. It delivers vital information and business...
919 Marketing Co. is a national content marketing, PR and social media agency serving franchise brands. Our proprietary social relations approach...