Good News! - February 2018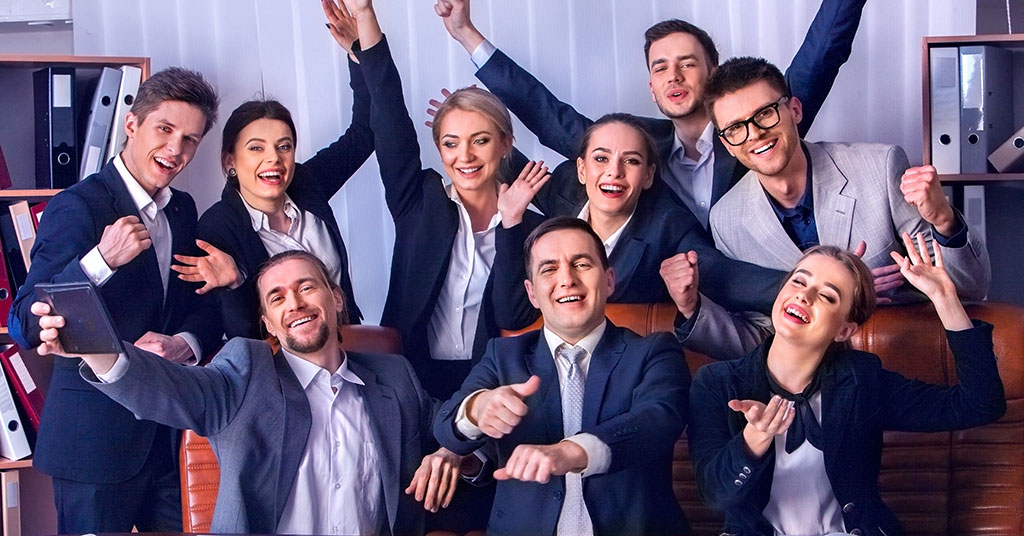 2017 was a good year for franchising, with favorable legislation, continued growth of both established and emerging brands, and a slew of consolidation — not only at the franchisee level, but also for franchisors as franchise holding companies continued to increase the number of brands in their stable. But with all that growth and change churning away, it's gotten harder to keep up with all the good news! That's why we provide our "Good News!" monthly roundup of selected news items on unit growth, investment and financial developments, international expansion, people, and milestones attained by franchisors large, medium, and emerging. Here's your chance to follow the leaders, every third Tuesday of the month.
So if you're not doing it already, send us your good news here.
New Units/Growth/Expansion
East Coast Wings + Grill To Add 7 More Units in Tennessee
Shipley Do-Nuts To Open in Oklahoma; 25 Planned for the State
Rush Bowls Signs Multi-Unit Deal for 3 in Tempe and 3 in Denver
Capriotti's Signs New Multi-Unit Deals for 4 States (CO, UT, SD, DE)
The Hummus and Pita Co. Signs 5-Unit Deal for Detroit
Embassy Suites by Hilton Opens LEED-Certified Hotel in Denton, TX
A&W Signs Deal for 8 Units in 8 Years in Northwest Ohio
Financial/M&A
Q4 Restaurant Sales Rise 2.6%, First Quarter of Sales Growth in 2 Years
ComForCare Acquires CarePatrol, a Senior Living Placement Service
WKS Restaurant Group Buys 52 Wendy's from Pennant Foods
Choice Hotels Completes $231 Million Acquisition of WoodSpring Suites
Jollibee Foods Ups Stake in Smashburger to 85% for $100 Million
Big Plans, Big Dreams
New Dairy Queen CEO Troy Bader Outlines Future Plans
Dunkin' Donuts CMO Lays Out Plans for Changes and Future Growth
Nestle Toll House Café Plans 35 New Units in 2018
Gold's Gym Outlines Plans for Continued Growth in 2018
International
Melt Shop Opens in Kuwait, Its First Overseas Franchise Location
Wayback Burgers Opens in Khartoum, Sudan in 7-Unit Deal
Dublin-Based Fast-Casual Burger Brand Rocket's Expands
New And Emerging Brands
The Lobster Pot Begins Franchising After 40 Years in Provincetown
Yogibo Launches Franchising Effort for Its "Fun-iture" Stores (Video)
Superior Fence & Rail Opens 10th Location (Fort Myers, Florida)
Flatbread Grill Now Franchising Its Mediterranean Concept
Giardino Gourmet Salads Opens 16th and 17th Units (South Florida)
Crazy Pita Rotisserie & Grill Begins National Franchising
Shuckin' Shack Plans To Grow from 12 to 18 Locations in 2018
The Pizza Press Aims To Have 50 Locations Open in 2018
People, Awards, Milestones
Eileen Huntington Named IFA 2017 Entrepreneur of the Year
Sizzler Celebrates Its 60th Anniversary with Meal Specials
PJ's Coffee of New Orleans Turns 40, Plans 20 New Locations
Nekter Juice Bar Opens 100th Restaurant (Anaheim Hills, CA)
Subway Promotes Tracy Steinwand to Director of Global Operations
Chipotle Names New CEO: Brian Niccol, Former Taco Bell CEO
Published: February 18th, 2018
Share this Feature
Recommended Reading:
Comments:
comments powered by

Disqus
Our accounts payable automation platform combines technology with simplicity & affordability. Save time and money, and automate your ap workflows...
Prisma has reinvented the marketing supply chain with an end-to-end solution that makes it easy to design, customize, order, download, print, kit,...