IFA and Business Allies Team Up To Sink David Weil's Return to the DOL
In a victory for the franchise business model, David Weil's return to his former position leading the Department of Labor's Wage and Hour Division was voted down by the U.S. Senate last week. The 53-47 vote against was made possible by three Democrats joining the 50 Republicans who voted in lockstep to defeat the nomination. Those Democrats were West Virginia's Joe Manchin and Arizona's two senators, Kyrsten Sinema and Mark Kelly. Weil's nomination was the first of Biden's presidency to fail in the Senate.
The perceived threat to franchising was based on Weil's position on joint employer rules. The fear within the franchising community was that Weil would, essentially, blow up the franchise model by moving to classify franchisees as employees of their franchisor(s). Yes, seriously. For anyone involved in franchising, this needs no further explanation and comes as a great relief, at least for now.
The IFA – along with a number of allies that included the National Restaurant Association, the National Association of Wholesaler-Distributors, the Associated Builders and Contractors, chambers of commerce, and oil and gas industry groups – had lobbied hard for nearly a year to educate elected officials about franchising and the potential harm Weil's return would mean for the U.S. economy and the millions of people employed in and around franchising.
IFA President Matt Haller said the IFA sent "a steady drumbeat of CEOs and franchisees" into Manchin's, Sinema's, and Kelly's offices.
"It should surprise no one that franchise owners rose up against a nominee who had written very clearly that he viewed franchisees as merely 'employees' in the stores into which they've poured their life's savings," said Michael Layman, senior vice president for government relations and public affairs at the IFA, in an email reported by BloombergLaw.com. It "never made sense to advance an anti-small business nominee" in the midst of a pandemic recovery, he added.
Sen. Kelly, former astronaut and U.S. Navy pilot, is more familiar with franchising than most people in the U.S. Congress, and for two reasons. When she was 26, his wife, former Congresswoman Gabby Giffords, was CEO of El Campo Tire Warehouses, a 15-unit automotive chain founded by her grandfather. Second, Kelly was a keynote speaker at the 2013 Multi-Unit Franchising Conference in Las Vegas, where he spoke with multi-unit owners and operators and got a direct experience of the people behind the public face of franchising.
Preceding the "No" vote by Manchin (who voted in favor of Weil in 2014), franchise owners in West Virginia approached their senator directly with their concerns. "West Virginia small businesses are the heart of our economy and our communities," said Manchin in a public statement. "Mr. Weil's track record and previous statements are problematic for many West Virginia employees and business owners." Manchin said he could not support the nomination because he believed the health of small businesses wouldn't be Weil's "utmost priority."
Weil's defeat does not mean it's over for the existential threat to the franchise business model. Another nominee will follow, and may hold many of the same beliefs Weil laid out in his 2017 book, The Fissured Workplace. Separate from his stated position on the franchise model, the book does contain some positive ideas about wages and how corporations are using (abusing?) the so-called gig economy to keep wages and benefits down. Again, this is a separate issue from joint employer.
And in terms of wages, said Haller, the data shows that franchise jobs "actually pay higher wages and provide better benefits than non-franchise jobs and other non-franchise small businesses."
How to get involved
This is a major victory for the IFA's lobbying and educational efforts, and Haller encourages franchisees and franchisors alike to get involved in influencing public policy going forward. To learn more about the IFA's advocacy, the Franchise Action Network, FranPAC, and other ways to become involved in protecting the franchise model, click here.
Published: April 5th, 2022
Share this Feature
Recommended Reading:
Comments:
comments powered by

Disqus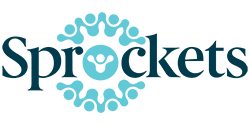 Sprockets is an AI-powered platform that helps franchisees maintain healthy staffing levels and improve employee retention. Our sophisticated...
Tiger Pistol, the world's leading collaborative advertising platform, connects the power of brands with the knowledge and credibility of their...