It's a Grind learns recruitment goes easier without paper. Here's how they do it.
If you could connect better with potential franchisees, speed up the recruiting process, and save a ton of money doing it, wouldn't you?

Steve Olson is doing it.

Olson, senior vice president of It's a Grind Coffee House, headquartered in Long Beach, has moved the franchise entirely to a paperless recruiting process. It's a Grind's system leans heavily on the Internet.

As an early adopter of the Internet, Olson (a former columnist for Franchise Update) was inclined to move to electronic processes as early as possible when he joined the startup nearly two years ago.

He could see what was happening with franchise buyers: More and more of them were using the Internet to gather information and make initial contact with franchises. It's no secret now that Internet contact is the primary source of leads for franchisors and for brokers.

"I always look at things from the buyer's viewpoint," says Olson, "so how do they communicate? The Internet is the #1 communication choice. Candidates now say ëCan you e-mail that to me?' Fax is a distant second." The important reason for that, he says, is the speed of response: When people are asking, they want the information quickly, and the quickest way is electronic.

If you look at it from the candidate's point of view, and if their first choice is electronic communication, he says, then why do you need paper? As he looked at the process, Olson decided the first thing to go was the printed brochure.

"If this is how buyers are communicating, and if responsiveness is so important to them, then why do we need a printed brochure?" Olson asks. "Many buyers already looked at the web site and most of the print information was just duplication. So we decided to dump the brochures."

The printing and postage costs for the presentation package were $15,000 annually. When the company ran out of their printed materials in 2002, it just didn't reprint. "We never lost a beat," says Olson.

The important element is the web site. The site, Olson says, needs to be response-driven and structured. It needs to be informative, but not too informativeójust enough to drive inquiries. When the inquiry comes in, phone calls and e-mail responses go out.

One e-mail will have a collection of updated photos. The photos show the new stores, and they're full screen. Olson says that has a far more powerful appeal, since the computer screen can be brighter and larger than photos in a brochure. "It has a larger impact than print." For franchises with a strong visual appeal, it has a powerful emotional impact, he says.

The next step has been a live videocam feed from the store. Buyers are given a passcode to log onto the site and actually watch a store, see its customers coming in the door, and see the employees behind the counter serving them. "That puts them in the business and in your store as a customer."

Even the disclosure documents go out electronically.

"We were the guinea pig on the Franchise.com FTC-approved UFOC system," Olson says. There wasn't any reason not to do it, in his opinion. The SEC has been doing electronic filings for years. The one real objection is that the documents can be hundreds of pages. Consequently, 30% of potential buyers do request their documents in print.

But there again, there are large savings on printing and mailing if people want the document onlineóand two-thirds do. Olson estimates a savings of $25,000/year. Perhaps even more important is the time savings: "Between the brochure and documents, and online application, we save a week to a week and a half in the process by eliminating the paper trail," Olson says. And that time savings can mean the difference between getting or losing a sale.

And for those who are nervous about proving a document has gotten somewhere, there is an "electronic trail" rather than a paper one. First, there's a record of an electronic request for the document. Then, when it is opened and saved, a copy is stored with the document service and available for the company's files. That is an acceptable document receipt. "So you're never chasing for document receipts," says Olson. "You eliminate storage of documents; you're never out of print. If your buyer's attorney is out of town, you can instantly send it to him or her. You can send simultaneously to all partners. We figure we save at least 10 hours a week on this."

How do you decide if your company is ready for this kind of process? Olson says you have to look at your audience to know. "Our investment level is in the area of $325,000, and our buyers typically have backgrounds in sales, marketing or already owning a business. All are active on the Internet." And doing the process as they do appeals to the kind of buyer that It's a Grind wants.

It must be working; in two years, the company has over 200 franchises under development. Clearly, says Olson, "We're responding to them the way they want to be responded to."
Published: June 3rd, 2004
Share this Feature
Recommended Reading:
Comments:
comments powered by

Disqus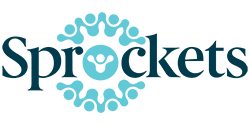 Sprockets is an AI-powered platform that helps franchisees maintain healthy staffing levels and improve employee retention. Our sophisticated...
Franchise Update Media (FUM) is the trusted resource for the franchise industry. For 30+ years, FUM has been the leader in providing valuable...