Johnny Rockets: Measuring the Effectiveness of Consumer Marketing Efforts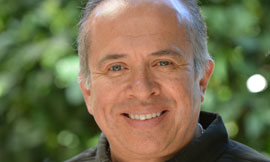 We asked Art Tinajero, senior director of field marketing at The Johnny Rockets Group, to discuss how the brand measures the effectiveness of its consumer marketing efforts. Here's what he had to say.
At Johnny Rockets we measure our marketing in several ways to gauge the total effect on our consumers, as well as our placement as a brand in the category space. Specifically, we focus on five areas.
1) The overall financial effect (ROI). The most basic measurement of our marketing is its overall financial effect. An ROI analysis provides us with that measurement. Simply put, was the marketing investment worth the efforts and the incremental sales that were gained? The positive intangibles garnered by marketing are critical to be sure, but the tangible results need to be measured and correlated to the overall effect on our business.
2) The sales impact as compared with regional and national competitor averages. Comparing ourselves with the industry is another key measurement for our marketing. Using the Knapp report (a regional and national compilation of restaurant comp sales reporting), we can gauge our sales trends by using national and regional averages as a control group.
3) The effect on our year-over-year, same store comparisons of sales, transactions, and check average. Additionally, we track our marketing through our three key comp measures: sales, transactions, and check average. Comparing the effect of initiatives by using control groups gives us valuable insights for future marketing.
4) The pre- and post-comparisons of consumer research around perceptions and usage of our brand. Accessing guest perceptions of our brand is another important measure of our marketing communication. Gathering consumer data and acting on key insights to improve both the perception of our brand and increasing frequency of visits allows us to tailor our marketing message more effectively.
5) In-field, firsthand anecdotal reports about our marketing initiatives. Last, an important measure for us is the anecdotal sentiment of our operators. At the guest-facing, ground level, we ask: Is our marketing having a positive effect on sales and consumer perception of our brand? Is it driving in new guests and making them come in more frequently? Are guests and our operators feeling better about our brand?
In the end, marketing is the total communication of the brand's promise. We, like any other brand, have finite resources on how to make that communication as effective as possible, so we continually tweak, tailor, and track our marketing efforts to be as efficient and effective as we possibly can make them.
---
Art Tinajero is Senior Director of Field Marketing at The Johnny Rockets Group. Before that, his responsibilities at the company included the development of local store marketing strategies and tactics for both franchise and corporate stores system-wide.
Published: October 2nd, 2013
Share this Feature
Recommended Reading:
Comments:
comments powered by

Disqus
Premium Services
HigherMe
HigherMe was founded by a former multi-unit franchisee to optimize the...

Proven Match
Proven Match provides science-based insights and screening tools to...

Bridgeline Digital
Bridgeline Digital provides their customers with solutions that bridge the...

919 Marketing
919 Marketing Co. is a national content marketing, PR and social media...

Vya
Engaging franchisees in local marketing takes more than just technology....

SOCi
SOCi is a leading, next-generation SaaS solution for social media...

Xivic
XIVIC IS YOUR FRANCHISE DIGITAL PARTNER. Empower your customers. Build...

ApplePie Capital
ApplePie Capital provides a fresh new approach to franchise financing that...

A targeted, quarterly magazine that takes CEO's, VPs and Sales Executives to the cutting edge of franchise development.