CMO Roundtable: Consumer Marketing Strategies for 2018
"What consumer marketing strategies
and tactics are you planning to change or continue in 2018?"
Doug Zarkin
VP, Chief Marketing Officer
Pearle Vision
The focus of our 2017 consumer marketing campaign has been to earn patient trust by showcasing our genuine commitment to eye care. We have done this by leveraging storytelling that depicts the moments when people need us most.
This came to life through our 2017 marketing campaign, "Ben's Glasses," which recently earned a Clio Award in the short film category, an honor reserved for excellence in innovation and creative advertising. The campaign showcases how Pearle Vision's commitment to genuine eye care goes beyond the eye exam and looks at the whole person, and how vision affects lives all day, every day. "Ben's Glasses" embodies our mantra: "Nobody Cares for Eyes More Than Pearle."
This campaign is one component of our current marketing strategy. By positioning Pearle Vision as the neighborhood hub for genuine eye care, we continue to portray our commitment to the communities we serve. We build on this in several ways. For instance, one of our grassroots marketing tactics, C.O.R.N.E.A (Community Outreach Reinforcement of Neighborhood Eye Care Activation), allows us to create a stronger relationship between the local eye doctor and the neighborhood while helping to educate the community on the importance of eye care.
In 2018, our focus will remain the same, even as we build on our marketing strategy. A core piece of our 2018 efforts will include improving geo-targeting across multiple channels to help our owners attract patients within a nine-mile radius of each EyeCare Center.
Another important element of our 2018 marketing strategy will be reputation management. We will be implementing new tactics that help to improve and amplify word-of-mouth marketing. We want our patients to start sharing their experiences with their neighbors, friends, and family.
Looking ahead, we will also be implementing messaging that relates the brand to caring for the entire family. It is not just about mom taking her child in for an eye exam. We want to capture the moment that makes mom realize caring for her eyes is important.
Pearle Vision remains focused on the same principle it has for decades: genuine eye care in a neighborhood setting. Our goal is to strengthen our current marketing approach, while incorporating new storytelling angles to reach new patients.
Alison Glenn Delaney
Chief Marketing Officer
Huddle House
We'll do three big things: 1) harness social and digital advertising; 2) implement our online ordering and loyalty programs; and 3) get local.
Everyone now pretty much does some form of digital advertising, still mostly email. Email is still the most reliable way of finding customers, communicating with them, and ultimately getting foot traffic through the door. Most franchise companies probably have done other types of digital advertising, such as programmatic media buying using display ads or video.
When I say "harness" social and digital advertising, I mean that of all the myriad choices of content and digital/social media, which combination of those elements is really going to result in foot traffic through the door, rather than counting impressions or click-throughs? To determine this, we try to dig both a mile wide and a mile deep to really know our customers and potential customers--not just their dining patterns, but their lifestyles, their likes and dislikes, and their use of digital media that ultimately results in customer visits. When I talk to my counterparts, most haven't quite figured that out yet, and at Huddle House we're putting enormous effort into this.
Second, we'll implement online ordering and a loyalty program. Just about every restaurant chain either has online ordering or is heading that way. We're no different, but given our mostly rural and small-market footprints, our customers don't face the same convenience issues that drive online ordering in urban and suburban markets. So we took our time and really studied the capabilities of our franchisees so that when we do implement, we do so with a program that allows our partners to deliver the same experience of delicious food, served with warmth and friendliness, that can be consumed anywhere.
And finally, I mentioned getting local. Huddle House is a fantastic brand. We're the go-to community gathering place in the locales we serve. It's quite unique. I've never seen as strong a connection between our partners and store teams and their customers as I have with this brand. It's heart-warming and makes me proud to work for Huddle House. We're harnessing those strong relationships as well, through local advertising and community involvement in such a way that we maintain that special place in people's daily lives. Community involvement is the "secret sauce" in making the brand work.
Published: February 10th, 2018
Share this Feature
Recommended Reading:
Comments:
comments powered by

Disqus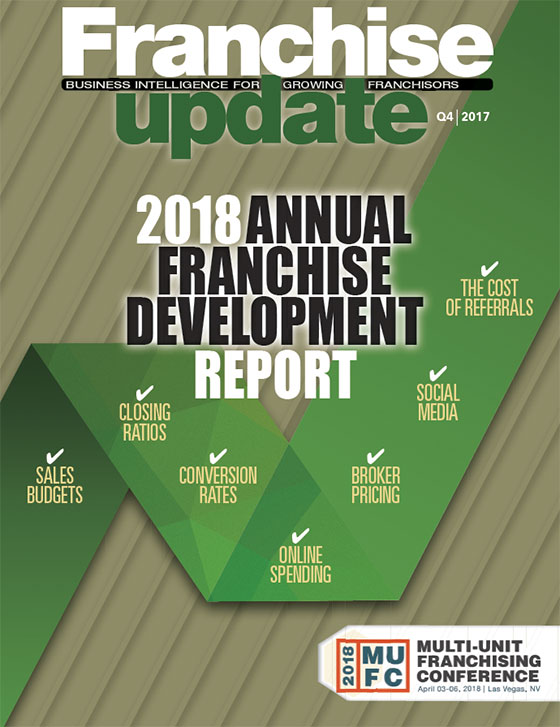 Franchise Update Magazine: Issue 4, 2017
ServiceScore helps businesses get the results they want from phone calls.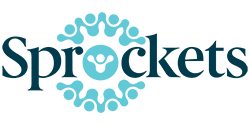 Sprockets is an AI-powered platform that helps franchisees maintain healthy staffing levels and improve employee retention. Our sophisticated...