Know Your Brand's FUND Score
And make financing easier for your franchisees
Most lenders you meet are on the business development side of banks. They are "selling" you on why their bank's money is greener than other banks' money. What do lenders really think of your brand? To know that, you need to talk to the credit departments where deals are underwritten, decisions to lend are made, and deal terms are established.
What do credit departments look at to make those decisions? Of course, there's borrower information, starting with FICO scores. For decades, lenders have used FICO scores as one tool to screen individuals associated with businesses. Over time, lenders stratified individuals by FICO ranges. Low-risk lenders migrated to the higher FICO score individuals and offered the best terms. High-risk lenders pursued low FICO score individuals and charged for the additional risk they were assuming with businesses associated with such individuals--if they were willing to do the deals at all.
When lenders sought a standardized, objective way to assess thousands of franchise brands, they turned to FRANdata to develop credit risk profiles of franchise brands. This has evolved over the past decade into a predictive credit risk scoring model that banks collectively representing over a trillion dollars of assets have been using to make credit decisions about which brands to include in their lending programs and the kinds of credit terms they should require.
Understanding your brand's FUND Score will help you see how the actions you take affect your franchisees' access to and cost of capital. How does a failed unit affect lender assessment of your system? What is the cost of not letting lenders easily see your system's unit economics? A FUND Score answers those questions.
Want to grow your system?
There is a strong correlation between a brand's FUND Score and how fast the brand grows. Brands in the highest category of FUND Scores are growing their systems more than seven times faster than brands in the lowest category of FUND Scores.
In conclusion
Lenders have a credit risk perspective that seems to be aligned with brand performance. Knowing your brand's FUND Score and understanding the elements that inform that score helps you make better business decisions, which result in more growth, more access to capital, and more favorable terms for your franchisees. Knowledge is indeed power. So I ask you, What's your FUND Score?
Edith Wiseman is president of FRANdata, an independent research company supplying information and analysis for the franchising sector since 1989. She can be reached at 703-740-4700.
Published: July 18th, 2019
Share this Feature
Recommended Reading:
Comments:
comments powered by

Disqus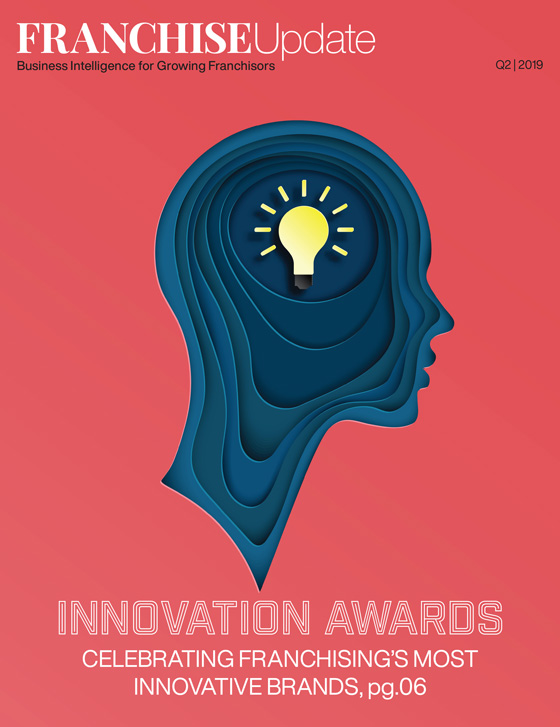 Franchise Update Magazine: Issue 2, 2019
June 20-22, 2023 Marketing-Operations-Technology. Be a part of this ground-breaking new space for ideas, inspiration and networking for Franchise...
Sociallybuzz, founded in 2009, is the #1 Social Media Marketing Agency to help franchisors and franchisees increase their revenues, drive sales, and...