Local Attraction: 5 Keys to a Hyper-Local Marketing Campaign
Franchisors, take note! Your franchisees have the ability to own a moment--many moments in fact. For example, the moment an office team needs to take a working lunch and an intern types "sandwiches" into Google Maps; the moment a Facebooker scrolls through pictures of her friends and decides she wants some new shoes for the weekend; or the moment a tourist needs some food or entertainment within a three-block radius of their hotel.
These are your moments to win the sale, and a solid hyper-local marketing campaign is the ticket your franchisees need to drive these customers through their doors. It's about foot traffic, repeat customers, and word of mouth. So in a sea of possibilities, can your target audiences find your locations when they're right next to them? Are you on the radar of every GPS app? Is your website design not just mobile-friendly, but also mobile-responsive? If you nail all the ins and outs of a successful hyper-local marketing campaign, you'll be miles ahead of your competitors, even if you're on the same block.
Here are five key components every franchisor and franchisee must put into place to think and act locally with their marketing.
Make sure you are who your customers think you are online. Listing management and organization details is crucial to your business because consistency works wonders for your brand. Potential customers can find out about you through what seems like an infinite number of review sites, map apps, and search terms. You need to make sure that your franchisee locations have accurate listings and that they are consistent across all channels. This starts with claiming, or verifying, each location on Google My Business. Paid ads and organic search are only part of the puzzle; coming up in the first few listings on Google Maps is the ultimate indicator of a great hyper-local campaign. Google is allowing more businesses to appear on maps with every search, so make sure that when a lunch breaker searches for something to eat nearby, one of your locations is verified with a picture, accurate directions, and a working link to your mobile site.
Click "Like" on a great Facebook ad strategy. Franchise systems have the luxury of rolling out national campaigns that drive traffic to individual franchisee locations. Chances are that individual franchise owners don't have the same budget (or need) to expand their efforts beyond their immediate surroundings. Facebook's local targeting techniques are a perfect way to reach a local audience in real time. Believe it or not, Facebook's hyper-local targeting is even more advanced than Google's. You can serve ads to your audience based on features unique to Facebook, such as life events and expressed interests. This is key because a great local campaign will deliver your message to potential customers who may not be seeking you out in the moment, but who are close enough to stop by your business.
Your mobile presence is your presence--make it stand out. Perhaps no technology term is becoming more quickly outdated than "mobile friendly." Even 5 years ago, simply having a mobile version of your website was enough to be ahead of the curve. Now, with the proliferation of mobile and the increasing importance Google places on it, smartphones are likely the first (and sometimes only) place your customers will discover and interact with your brand. Consumers now expect sites to not just be mobile optimized, but mobile responsive, meaning they should behave exactly like a desktop website. No annoying pinching to zoom in, no tiny links stacked closely together, no guessing where the buttons are. If someone finds you on Yelp and clicks through to your site, your information should be front and center with clear navigation. Otherwise you lose business that could have been headed your way.
Take a geography lesson. Even your national campaigns should be set up to target customers within a few city blocks of an actual franchisee location. This is particularly important to franchisees in cities where multiple franchise stores exist, because you always need to direct potential customers to the right location. Part of the responsibility is on the franchisor to make sure franchisees focus on their neighborhoods while still operating under the same umbrella. Never make your customers travel a longer distance than necessary to reach your nearest location.
Graduate to the bonus level of pay-per-click advertising. As a franchisor, chances are you're familiar with targeted Google AdWords campaigns, but to make a hyper-local campaign really successful, you must unlock the power of location extensions. Google ads sometimes feature an additional line of copy to help an ad take up more precious real estate on a screen. That's called an ad extension and there are a few different kinds, but the location extension is most important for franchise businesses. These extensions include additional contact information or a link to directions, and are a huge differentiator on mobile. With this feature, you can link yourself through Google My Business and appear bigger on any screen, encouraging people to visit your franchisee locations. Location extensions are pro-level tools, so it might be best to consult an expert to implement them.
Staying hyper-local has its challenges, but with the right strategies in place and executed properly across each location, your franchisees can experience more foot traffic and, ultimately, an increase in sales.
Lauren Reid is director of franchise for G/O Digital. Learn more at godigitalmarketing.com or call 866-379-4680.
Published: October 19th, 2016
Share this Feature
Recommended Reading:
Comments:
comments powered by

Disqus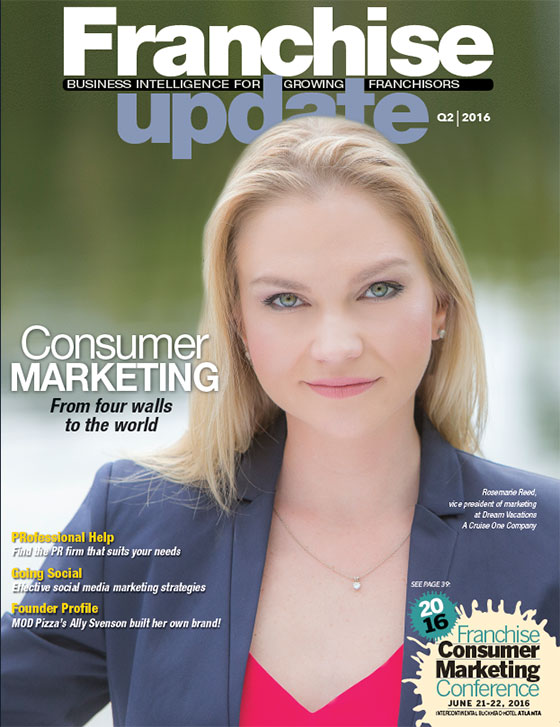 Franchise Update Magazine: Issue 2, 2016
Conferences
InterContinental, Atlanta
OCT 18-20TH, 2023
Hub by Thryv is an end-to-end client experience platform custom-built for franchises. Its ready-to-use business apps help franchisees view their...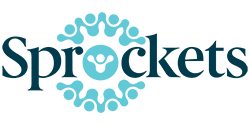 Sprockets is an AI-powered platform that helps franchisees maintain healthy staffing levels and improve employee retention. Our sophisticated...