Point of Contact: CMO Terri Miller on Great Clips' Innovative POS System
Terri Miller knows how marketing is supposed to work. She has served as the marketing director in the travel franchise division at Carlson Companies and spent time on the agency side where she worked with clients such as Century 21 and Toro.
She's been at Great Clips for the past 11 years, where she is vice president of marketing and communications--and where she's overseeing a technology evolution that's changing the way stylists and their customers do business. The brand has been refining its POS system over the past few years and is now using the technology in unique and effective ways. In the following interview, Miller discusses how the brand uses its POS system and the benefits the brand has reaped.
How does Great Clips use its POS system in its salons?
We use it to track and report all of the customer transactions in the salon. It is also used for numerous other functions, such as scheduling, inventory management, employee time tracking, all POS functions (tender, discount/coupon tracking, etc.), and management reporting.
Are all stores required to use it?
Yes, all salons are required to use this software. Having all salons on one software platform provides us with a distinct competitive advantage. We are able to implement innovations such as online check-in across all salons. We are able to pull data from all salons and use this for strategic analysis, marketing, and operations purposes. We are able to have all salons track and report information the same way, so we can have a consistent focus on our key brand measures and use these to drive our growth and profitability in our salons.
How was this system developed and how has it evolved?
The system was developed by ICS in the early 1990s on a DOS platform. We transitioned to a Windows platform in 2003, and are currently working with ICS to move this to a web-based platform. The system is continually enhanced to meet our changing business needs. It is completely customized to Great Clips and our wants and needs.
What are some innovative and strategic ways Great Clips uses its POS system?
Technical notes that record information on a customer's last haircut so we can provide them a consistently great haircut every time.
Online check-in, using technology to help our customers save a valuable commodity: their time.
Export all POS data from every salon into a data warehouse we use to analyze customer trends, data, etc. to understand what drives growth and profitability in our salons.
We have an incredible scheduler tool that helps our managers schedule the right number of stylists at the right time so we can deliver comfort, connection, and freedom to customers, and also manage a franchisee's biggest cost item: payroll.
We provide managers and salon owners with information on how they are performing on the key drivers of our business--along with standards for these key measures--so they can work to improve these measures and grow their salons.
Customer database, creating a profile for each customer we can use for targeted marketing, tracking their previous visit information and returns, and tech notes, which helps us to connect to our customers in a meaningful way.
Describe how your stylists and customers check into the system every day.
Stylists check in by simply touching a few buttons on the POS screens. Our staff check in customers by searching for their phone number or name in the database, and then selecting the services they want.
What kinds of data do you capture with the system?
Any and all kinds you can imagine. Data to help with scheduling, measuring employee efficiency and effectiveness, wait times, customer visit history, floor hours, when customers checked into the salon, voids, re-dos, exceptions, haircut times, customer counts, sales, coupon dollars, etc.
What is the most important data you capture, and how do you use it?
Data related to analyzing and reporting our brand measures. We use this in our quality service reviews, business reviews, and recognition programs. These are the key drivers of our business and improving these measures drives growth for our salons.
Data for scheduling. This helps managers know how many stylists to schedule each day, and for each part of the day, so they can manage payroll expense, minimize waits, and make the best use of the franchisee's floor-hour investment.
How does this data benefit the franchisees?
Brand measures give them a focus. They can compare their performance and trends against the standards, determine where they need to improve, and then put plans in place.
Scheduling helps them deliver freedom to customers by minimizing waits, and also manage payroll, their biggest expense item.
How does this data benefit the franchisor?
We use the data for numerous analyses to help franchisees with smart discounting, improving scheduling, and growing their salons. Brand measures give us a way to focus our nearly 3,000 salons, 3,000 salon managers, GMs, franchisees, our 25,000 salon staff, and corporate staff. We focus on these brand measures, and growing and improving performance on them, as we know that these drive our business.
Published: June 13th, 2011
Share this Feature
Recommended Reading:
Comments:
comments powered by

Disqus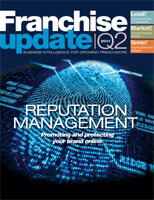 Franchise Update Magazine: Issue 2, 2011
From lead generation to increasing sales, Hot Dish Advertising is the pro at getting your message in front of those who matter most--consumers...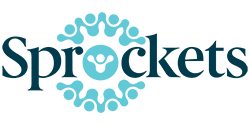 Sprockets is an AI-powered platform that helps franchisees maintain healthy staffing levels and improve employee retention. Our sophisticated...