Registration Now Open for 10th Annual Franchise Leadership & Development Conference
"Driving Performance in Tough Times" Headlines Industry Event in Chicago

SAN JOSE, Calif., July 8, 2008 - Franchise Update Media Group, the leading industry resource for franchise development, announces that registration is now open for the 10th Annual Franchise Leadership & Development Conference, which will be held at The Drake Hotel in Chicago, Sept. 24-26, 2008. The theme for this year is "Driving Performance in Tough Times."

"Franchising is the most successful small business concept in the world, and our conference is the premier sales and development event for franchisor executives. This year's theme focuses on time-tested strategies for success and will provide valuable perspectives on how to handle growth challenges in tough economic times," said Steve Olson, publisher for Franchise Update Media Group. "Top executives from over 250 leading franchise brands in the country attend, and the conference sells out every year. We've moved to Chicago this year because demand has grown to the point where we needed a bigger venue to accommodate all of the CEOs, presidents and other decision-makers who will be there."

Highlights of the conference include keynote speakers Stuart Varney and Peter Leyden, as well as the much-anticipated release of the 2008 Annual Franchise Development Report and the 10th Annual STAR Awards, recognizing franchise excellence in recruitment practices.

Mr. Varney is a popular business correspondent and anchor, best know for his current work on FOX News Channel, as well as previous stints at CNBC and CNN. Mr. Leyden is a technology and future trends expert who was the original managing editor of WIRED magazine. He now directs the New Politics Institute, a think tank helping those in politics understand the transformation in new media and the demographics of the U.S.


The 2008 edition is the 10th Annual Franchise Development Report, which provides comprehensive franchise recruitment sales and marketing intelligence, based on performance data specific to various franchise concepts, investments and budget levels. Franchise executives look forward to the publication every year to serve as their guide for building recruitment budgets and media plans.

The STAR (Speaking To And Responding) Awards Banquet recognizes outstanding achievement in franchise lead generation and recruitment efforts. The awards are based on the results of "mystery shopping" and highlight best practices industry-wide in the categories of Overall, Telephone and Online. Franchise websites are also rated for recruitment performance. The top three companies for each category receive a STAR award, the most prestigious recognition of excellence in franchising.

"The Franchise Leadership & Development Conference is a powerful three-day event for executives who want to learn about the latest industry trends and issues, gain valuable insights from our keynote speakers and presentations, participate in peer-to-peer problem-solving workshops and have the chance network," Olson said. "We look forward to our biggest and best conference ever this year."

For the complete conference schedule, speakers, sponsors and registration information, please visit:www.franchisedevelopmentconference.com.

About Franchise Update Media Group

Founded in 1988, Franchise Update Media Group (FUMG) produces the most highly regarded, popular online sites, magazines and conferences in franchising today. Franchise UPDATE and Area Developer are the leading independent franchise magazines, and Franchising.com, AreaDeveloper.us and FranchiseUPDATE.com provide the latest industry resources, news and information. The Multi-Unit Franchising Conference, and Leadership & Development Conference are the premier events in the industry. Targeting franchise audiences online, in print and in person, FUMG delivers a unique combination of education and lead-generation sources that helps franchisors, multi-unit franchisees and suppliers achieve their growth objectives. For more information, please visit www.franchiseupdatemedia.com.
Published: July 8th, 2008
Share this Feature
Recommended Reading:
Comments:
comments powered by

Disqus
June 18-20, 2024 Marketing-Operations-Technology. Be a part of this ground-breaking new space for ideas, inspiration and networking for Franchise...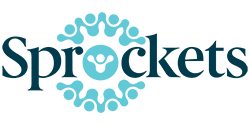 Sprockets is an AI-powered platform that helps franchisees maintain healthy staffing levels and improve employee retention. Our sophisticated...