Stories from the Covid-19 Front Lines: Frances Allen, President & CEO, Checkers Drive-In Restaurants
Brands: Checkers & Rally's
Segment: QSR
Units: 865
Locations: United States
How many locations has your brand reopened? How many are closed for good?
Because of our primarily drive-thru-only model with closed kitchens and no indoor dining areas, the majority of our Checkers & Rally's locations have remained open throughout the pandemic. We have had to temporarily close select locations because of Covid-19 exposure, but we have been able to quickly sanitize and reopen those restaurants in compliance with all government and CDC reopening mandates. We've had a few inline restaurants, primarily in New York City and a few mall locations, that have been closed temporarily, but we hope to reopen them in the future.
What are your franchisees telling you about their economic recovery?
While our company and franchised locations experienced a decrease in sales during the early days of the pandemic, over the last several months we are seeing year-over-year sales increases throughout the system. We believe that this sales success is due to the inherent benefits of our drive-thru-only model, our investment in delivery pre-pandemic, our acceleration of our order ahead platform, our innovative meal bundle options, and our implementation of 15 new contactless procedures to keep our employees and guests safe.
Has business shifted to delivery/pickup? What effect has this had?
Delivery has played a significant role in our success this year. Our fully integrated platform allows us to seamlessly take orders from multiple delivery partners including Uber Eats, DoorDash, and others. We're finding that average tickets are up with delivery, helping us to overcome any decrease in drive-thru traffic caused by the pandemic. Moreover, we know that a significant number of our delivery orders come from guests who are trying Checkers & Rally's for the first time, so we are focused on creating an excellent experience for these new customers to keep them coming back.
What new programs did you introduce for franchisees during Covid-19?
In the early days of the pandemic, our first priority for franchisees was communication, communication, communication. We wanted to give them the information they needed to stay focused on running their businesses and overcoming obstacles. So we held daily morning meetings with our executive team members to identify the most important actions for franchisees to take, and we sent out a daily communication to franchisees with information about new safety procedures, financial support options like the Paycheck Protection Program, and new Covid-19 mandates coming at the federal, state, and local levels. We also supported our franchisees and their teams by implementing those 15 new safety procedures, and we worked with our hardest-hit franchisees on royalty relief, landlord negotiations, and other ways to support them during this difficult time.
How have your franchisees responded to these programs?
They have been amazing throughout this entire year. They have adopted our new contactless procedures, many implemented thank-you pay and other programs to support their teams, and they are working hard to serve our guests. I have been especially struck by the tremendous acts of kindness many of our franchisees have led, like offering free meals to kids when they weren't receiving meals at school, donating meals to first responders at area hospitals, and much more. Our franchisees have also been supportive of our systemwide initiative to support No Kid Hungry.
What are your franchisees doing for their customers?
As a brand, we have teamed up with No Kid Hungry to help provide meals to kids in need. At the same time, several Checkers & Rally's franchisees have implemented programs to give back in their local markets. For example, Joe Hertzman, owner of 32 Rally's restaurants in the Louisville market partnered with Jefferson County Public Schools to donate more than 164,800 meals to kids in need. He also made a $5,000 personal donation to be used toward Chromebooks for students, and he's working with the Boys & Girls Club of Kentuckiana to donate 4,800 meals. Bruce Keehn, who owns seven Checkers locations in New Jersey, has always provided free meals for first responders. He donated 2,750 additional meals for various local organizations including Community Medical Center and Make-A-Wish Foundation. Retired NFL player Donnell Thompson, co-owner of six Birmingham Rally's locations, offered free lunch five days a week to kids while they're out of school, as well as giving free meals to first responders. We are so proud to have witnessed the tremendous acts of kindness happening throughout our system.
How are customers responding to your reopening guidelines?
We know that as customers get comfortable with eating out again, it is important that we are not only being safe, but that customers can see our safety protocols in action. Our guests have responded well to seeing our contactless payment wands, our cashiers in gloves, our teams in masks, and the other procedures in place.
Have your suppliers supported you through the last 6 months? Do you expect any permanent changes in how you do business with them?
Many of our suppliers have shown up as true partners during the worst weeks of this crisis, offering us deferment on rent, extended payment terms, price reductions, and other support. Others, like our delivery partners, found new ways to make their services work best for us. We feel very fortunate to have these kinds of suppliers working with us.
How do you see the future of your brand, operations, market, etc. over the next 3 to 6 months or more?
We believe that our mostly drive-thru-only model is well positioned for the new normal, and our craveable food and value pricing has always made us successful, even during times of economic stress. We think that the drive-thru model will prosper as consumers continue to seek less interaction, and delivery will continue to increase. With this in mind, we have simplified our menu to make both drive-thru and delivery ordering more intuitive for our guests, accelerated our efforts around order ahead options, and we successfully launched our new Mother Cruncher chicken sandwiches to give guests the comfort food they crave, along with our Famous Seasoned Fries, burgers, and ice cream. At the same time, we are continuing to grow. We added 28 new franchisees to our brand family since April 2020, and we've approved 50 new sites for development.
Published: November 9th, 2020
Share this Feature
Recommended Reading:
Comments:
comments powered by

Disqus
Conferences
InterContinental, Atlanta
OCT 18-20TH, 2023
Gravity Software is a cloud-based, multi-entity accounting solution that simplifies inter-company transactions and financial reporting. Built-in...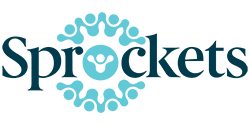 Sprockets is an AI-powered platform that helps franchisees maintain healthy staffing levels and improve employee retention. Our sophisticated...