Tackling Healthcare Reform: FirstLight HomeCare Acts to Ensure System Health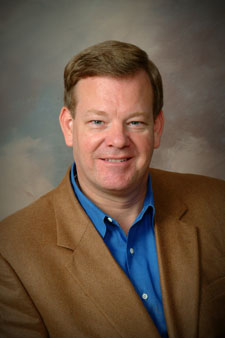 If you follow the news, you've no doubt heard a lot about the impending rules of the Affordable Care Act (ACA), which became law on March 23, 2010. At the extremes, we've all heard the strong reactions from some franchisees saying the added costs from this act will put them out of business, that they will cut pay, or are unsure how to manage employees to offset the onerous costs the legislation will impose. More commonly in the home care industry, we hear about franchisees concerned about head counts rising above the 50-employee limit, or worried they'll be forced to cut back on hours to keep employees at part-time status.
Make no mistake, though: the Affordable Care Act does carry a great deal of significance for franchising, and it will affect the cost of doing business for franchisees across all concepts.
Our company, FirstLight HomeCare, is a young, rapidly growing non-medical in-home care concept in a critical stage of growth. We realized right away that, if not handled properly, the ACA could slow our momentum and create uncertainty for franchisees trying to manage their operating costs.
Addressing the impact of this legislation head-on in a proactive and positive way has become a top priority for FirstLight at the corporate level and throughout the system. As such, we are engaging in a variety of activities to prepare our franchisees and help them find innovative solutions to ease the burden. Although we realize there continue to be legislative challenges to the act's long-term implementation, we see the reality of current requirements and do not subscribe to the "This is going to put me out of business" philosophy that some in our industry are latching onto.
Starting at the top
Like many other franchise companies, we had our eyes on President Obama's healthcare legislation from the very early stages. Perhaps unlike others, we also started brainstorming ways we could assist our franchisees in navigating through new requirements, should they pass--and we immediately began an ongoing series of efforts at the corporate level to thoroughly educate ourselves on the legislation, lessons we have been filtering down to our franchise owners.
At the corporate level, we have immersed ourselves in every aspect of educational sessions and offerings from the IFA, including attending the Public Affairs Conference in Washington, D.C., with one of our top franchisees last fall to help maintain the "owner perspective," as well as attending more sessions at the recent IFA Annual Convention. We have also enlisted healthcare benefit expertise through the IFA and from Ernst & Young to ensure we are accounting for all aspects and potential impacts of the new requirements in our preliminary efforts.
We continue to spend a good amount of time at our corporate offices in Cincinnati researching the legislation and educating our franchisees. We honed in on the tax credits available to franchisees under the ACA to better gauge the employer net expense for implementation, and reached out to our owners to help them understand what conditions they would have to meet to be eligible.
As we amassed information, we started holding a series of system-wide calls and recorded webinars for our franchisees to share the latest updates on the ACA requirements, bringing in guest experts to provide additional insights on some of the more complicated issues, and building a "formula template" to drop employee counts, benefit costs, and more into a simple grid to help bring clarity to the implementation in 2014.
Getting franchisees moving
Early on, we determined that encouraging our franchisees to get ACA-eligible healthcare programs in place before 2014--when most provisions will be phased in--would be one of the best ways to help them manage the transition. In pursuit of this goal, we've worked closely with franchisees to assess where they are now and where they need to be. We have had one-on-one calls and meetings with each franchisee to help them all understand the reality of the ACA's requirements and to talk about how they can manage through without a serious disruption to their business.
From the outset, we encouraged franchisees to start communicating with employees about health benefits. We had each franchisee survey their employee base to find out how many are already interested in joining a health benefit plan packaged for FirstLight HomeCare. Franchisees are continually presenting our new, expanded health benefit options to employees in team meetings to encourage dialogue and to determine exactly what their employees need and want.
Finally, we worked with a third-party insurance broker to design an innovative consortium-like benefits program that meets the ACA requirements. The program is offered directly to franchisees, who then make it available to their employees. Individual franchisees are still responsible for the costs of the plan, but the national carriers we are working with have agreed to look at individual franchisees as if they are part of one large organization. As our system and participation levels grow, the carriers will offer our franchisees the underwriting enhancements and breaks they would offer large companies for their group benefit plans.
What next?
FirstLight HomeCare is growing quickly and will continue to grow at a rapid pace as the Baby Boomer population ages and the demand for in-home care services continues. Right now, many of our franchisees are small enough that they won't feel a significant impact from the ACA requirements right away. But it's only a matter of time before they will be adding hours of service and employees, so we want to plan ahead.
At the corporate level, we are going to continue to push for early implementation. We are going to continue communicating with our franchisees about the great programs offered through the IFA and other industry and policy leaders to stay ahead of the curve and ahead of surprises that could disrupt our business. So far the response from our franchisees has been positive, in line with our overall approach to doing business in a strong, proactive manner and achieving our goal of becoming the employer and service-provider of choice.
---
Jeff Bevis is the president, CEO, and founder of FirstLight HomeCare.
Published: June 10th, 2013
Share this Feature
Recommended Reading:
Comments:
comments powered by

Disqus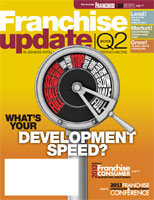 Franchise Update Magazine: Issue 2, 2013
Slick Marketers is reinventing franchise marketing with a hyper-customized and ultra-localized marketing approach with measurable results and growth...
ApplePie Capital provides a fresh new approach to franchise financing that is focused on your growth and success.