The Critical Difference Between Effective and Ineffective Leadership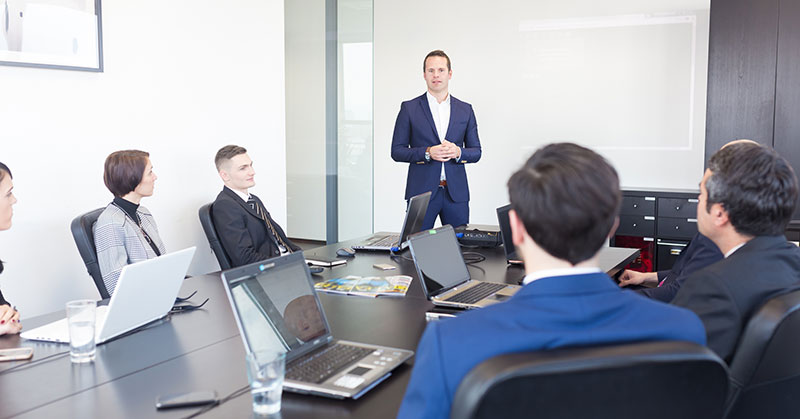 Whether you're running your first and only location or multiple locations, leadership is all about the use of power and influence to produce results. Power and influence are also the keys to effective leadership. Power comes from the organizational chart - can you make people comply with your directives? (sometimes called accountability); and influence comes from inside the person - do you have what it takes to get people to commit to your dreams? (sometimes called dependability). How well and how often you choose between those two styles usually determines your effectiveness as a leader.
Knowing how to balance and when to use these two keys is critical. If you've populated your employee base with people who currently lack the behavior, attitudes, skills, knowledge, experience, and talent to meet your expectations then you will more than likely find yourself believing that the local unemployment index is too low and that someone else must have all the good people who live and work in your business communities. As a result, you may find yourself relying almost exclusively on power and accountability as a way of forcing your staff to comply with your directives to get even a close approximation of the results you want in terms of productivity and profitability.
If you find that you are currently operating your locations that way, then the odds are pretty good that you are also spending a lot of time criticizing and thinking or saying "Can't you people do anything right? Do I have to tell you what to do every minute of every day?" In short, you literally or figuratively nag your way into becoming a difficult person to work with and an almost impossible person to work for. Either way, everybody loses. You lose productivity and leave some of your profitability on the table; the employee gives in to MCS (malicious compliance syndrome) and the customer generally receives not much more than a moderate level of quality service. And in today's world, moderate levels of customer service mean lost market share. So if your hiring practices require an over reliance on power, at least learn how to become a benevolent dictator.
However, if you have chosen and trained your staff wisely, then you have already opened the door to coaching for success built upon strengths rather than criticizing to drive out weaknesses. When coaching for success, you praise every improvement, even the slightest improvement, so that people gain confidence in delivering the level of high performance you have told them (this is an important principle!) that you expect. Keep your expectations simple (not low, but simple!) so that people believe they can be met; and provide examples of how others have met the same expectations. A formula that many have found helpful is to educate the staff on what you want, how you want it done, and why you want it done. The "why" part is what usually separates those who rely on power from those who rely on influence.
From time to time, you will have to choose between power and influence. The deciding factor generally rests on the abilities of the people around you. Here are a couple of rules of thumb to help you make your choice:
If a staff member is either unwilling and unable or unwilling and able: Power first, then influence
If a staff member is either willing and unable or willing and able: Influence
In summary, remember that beating people up does not make them better employees and does not produce a higher level of accountability throughout the organization. It just makes them battered employees who will take great delight in malicious compliance - following a direct order to the letter, even if doing so produces a negative effect. On the other hand, treating people with dignity and respect does not create an "entitlement" culture. Instead, it produces a "dependability" attitude among employees who commit to meeting your expectations and going above and beyond to avoid disappointing you. That, my fellow multi-unit business owners, is the difference between ineffective and effective leadership.
Dan Schneider is a partner/director of The Rawls Group, a business succession planning firm, and a Board member of the International Succession Planning Association (ISPA.) Dan specializes in dealing with the issues that must be resolved by multi-unit franchisee owners to implement succession strategies geared towards building business value. For additional information, visit www.rawlsgroup.com or call 407-578-4455.
Published: May 2nd, 2017
Share this Feature
Recommended Reading:
Comments:
comments powered by

Disqus
Sport Clips is a winning concept-a great haircut experience for men and boys in a sports-themed environment. With almost 1900 stores and expanding...
Cash Required:
$200,000
On a mission to provide the most exciting Nashville Hot concept in the fast-casual space, The Budlong combines timeless southern flavors with...
Cash Required:
$150,000