Time for Changes: Fixing Franchising's Structural Problems
In the September 27, 2019 edition of The New York Law Journal, Ron Gardner, a partner at Dady & Gardner, penned an article titled "Franchising From the Franchisee Lawyer Perspective." He brings up some interesting issues, but I am compelled to question his proposed solutions.
Ron is a friend and one of the most talented franchisee lawyers I know. He is one of a handful of franchise lawyers who guest lectures at the graduate course on franchising I teach at The Ohio State University. His lecture provides to my students an essential balance on the legal and business issues in franchising, from a decidedly franchisee-centric viewpoint. My firm provides strategic and tactical advice, primarily to franchisors, in the U.S. and internationally, and furnishes expert witness and litigation support. My leanings are clearly franchisor-centric.
FDDs and due diligence
There are two principal areas in which I take exception to Ron's article. The first is where he describes a "very typical franchise agreement" with an initial fee of $75,000, an 8 percent royalty, and terms that he believes are unfair. The economics he cites are not typical, as the average initial and continuing fees in franchising are closer to $37,000 and under 6 percent. Few initial fees reach $75,000, and there are more royalties below 5 percent than there are at above 7 percent. Even if you were to accept, purely for argument's sake, all the terms Ron outlines being in the typical agreement, he leaves out an important point: Under our system of franchise regulation, every potential franchisee should be aware of those terms well before they enter into their franchise relationship.
Ron may argue that the prescribed Franchise Disclosure Document (FDD) is too difficult for anyone other than a franchise lawyer to understand, and that a franchisee cannot afford to engage a lawyer to assist them in conducting a proper supported due diligence. I don't disagree with him that the FDD is a challenging document, as are most disclosures. However, the FDD was never intended as a standalone document any more than any other investment disclosure. It's merely a material tool to be used in a supported due diligence.
I have lobbied for many years for structural changes to the content and format of the FDD. There has been far too much lawyer and regulator input in its format and content, and too little franchisee and business-side input to date in my opinion. However, even as currently designed and with all of its flaws, the information a potential franchisee requires is there. In evaluating any investment opportunity, having proper advisors and conducting a supported due diligence is essential.
I come from a school that if any investor can't afford legal counsel, the likelihood is that they are undercapitalized for the business and should wait before making such an important investment. On the other hand, I believe if they have the resources and chose not to engage proper advisors, that is a choice. I just don't subscribe to the belief that if a prospective franchisee fails to act responsibly and protect their own interests, it gives rise to any argument obligating a franchisor to modify how it wishes to license its intellectual property.
There are many qualified franchisee lawyers, including Ron's firm, available to prospective franchisees. There are no restrictions on the depth of a due diligence, and while there is a minimum cooling-off period before an agreement can be signed, there is no maximum cooling-off period. The potential franchisee has control on when to enter a franchise relationship, and not becoming a franchisee is a totally appropriate option. Not engaging proper advisors before making any investment is merely a bad decision.
Follow the system
The second principal area of disagreement I have is Ron's suggestion that to avoid joint employment and other problems, franchisees should be given independence and be allowed to "run their own businesses as they see fit." Franchising is not the type of license where a licensee obtains the right to use someone else's intellectual property with the right to modify the products and services in any fashion they choose. Franchising is not a blind license, but is a brand license where consistency is its hallmark.
Most franchisors already recognize market differences and, where appropriate, allow some variations in products and services. But, picture a marketplace where any brand has little consistency and the end user does not know what is being offered from location to location. Consider the other franchisees whose investment is centered on a system with brand consistency. A franchise system that allows independent choice, as he proposes, would have little value. Also, you would need to rewrite, if not entirely eviscerate, the Lanham Act, in order to adopt that approach.
[Editor: The Lanham Act, officially The Trademark Law of 1946 (named for Texas Rep. Fritz Lanham) provides for a national system of trademark registration and is the primary federal trademark and service mark law in the U.S.]
I know of no one in franchising who does not appreciate well-written and thought-through regulations so long as they don't impinge on a franchisor's private property rights. The terms that each franchisor independently decides are appropriate to include in their license may not be those Ron finds acceptable, but consider a marketplace covering more than 300 distinct industries with government-mandated terms of offering. That approach has been tried in market philosophes other than capitalism, and I can't think of a single example anywhere in the world or during any period of time to show any measure of success when measured against the vibrant commercial economic performance of our current disclosure regimen.
Ron's admonishments concerning franchisors that "exert more and more control over their franchisees" "will ultimately backfire" is not without merit, however. But in a competitive marketplace, those restrictive systems may not be as attractive as other less restrictive offerings to some people, and the market will balance out Ron's concerns without regulatory tinkering. Pre-sale disclosure works quite well and the results have been overwhelmingly positive, especially when the potential franchisee makes an educated decision on the opportunity. Pre-sale disclosure, though, needs to be improved.
Now I would personally love to find a way to mandate that every potential franchisee use the services of great franchisee lawyers like Ron before they invest in any franchise. However, no one is going to make that mandate enforceable, and no one is going to require franchisors to offer franchises only to those who do.
Everything on the table
A good start in addressing the root cause of Ron's concerns would be to thoroughly revise the FDD now while the FTC is going through its mandated review process. We began in the 1960s in California with a disclosure that contained 22 items and a receipt. It is inconceivable to me that, materially, very little has changed in more than 50 years.
Consider that it has been more than 40 years since the introduction of the personal computer, and more than 25 years since the Internet became a useful source of information. Yet, other than being able to transmit documents by email and sign contracts electronically, those tools have gone largely unused. It is hard to fathom that franchise regulation has walled itself off of the benefits of technology in providing information.
Unencumbered by the existing 23 current items, consider what we might choose to include in a revised format, such as management letters that tell the reader what happened last year and what is expected and planned for this year; or executive summaries, similar to those used in other sophisticated investment documents. These may be options to consider.
Consider the possibility of including an investment analysis, eliminating charts that merely reference the contract, moving some of the essential information now found in the bowels of the documents to the front where they are more easily found by the reader.
We might even look closely at eliminating or simplifying information no one really cares about and include information they do. What real harm or benefit might there be if statistics not included in the FDD could be linked from other, more robust, sources; or if videos or other presentations might be available as franchisor-chosen supplements to what the regulations require.
Everything should be on the table for consideration, and if a discussion on safe harbors is needed, then let's include that in the review process as well.
Conclusion
I don't disagree with the thrust of Ron's article. Franchising, as with any complex method of distribution, will always need to be improved. But, given the vast number of successful single- and multi-unit franchisees today, generalized statements about material problems cannot really be supported. But lack of material problems should not give us any reason to be complacent or to ignore Ron's warnings, and we would be wise to open ourselves up for change.
If we don't, then I would expect the type of solutions Ron proposes will be implemented by legislators who don't understand franchising. And as he rightfully states, some of them, as we have seen in California, already have.
Michael Seid is a managing director at MSA Worldwide. MSA provides strategic and tactical advisory services, primarily to franchisors, on a global basis. Call him at 860-523-4257 or email mseid@msaworldwide.com.
Published: February 20th, 2020
Share this Feature
Recommended Reading:
Comments:
comments powered by

Disqus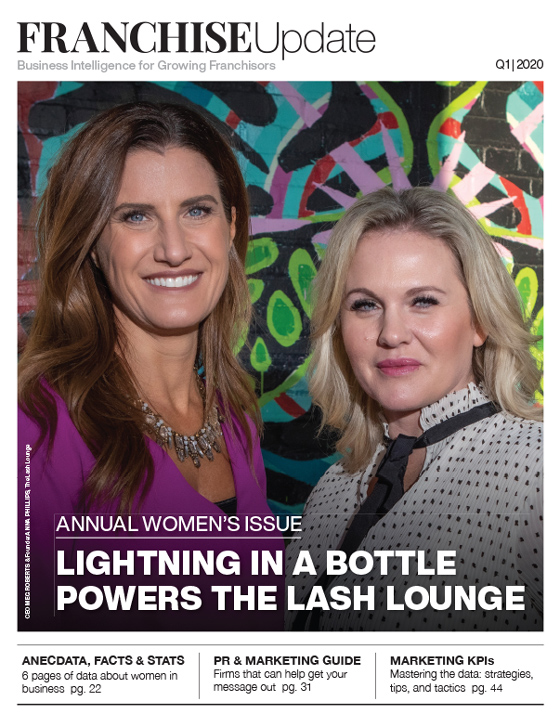 Franchise Update Magazine: Issue 1, 2020
Support your multi-location brands and empower users. OneTouchPoint integrates localized marketing services and comprehensive brand management...
Bring Order to Your Business. All-in-one management, print, and design solutions at your fingertips, on one platform