What's in a Claim? Standard Measures Needed for Franchising
In my previous column, I wrote about the "information war" that has rolled into the franchise business model from the political and economic fronts. I noted some battleground issues that have arisen: joint employer, minimum wage, and anti-poaching. Those are serious macro issues for franchising. However, there also are serious battles we are confronting in franchising on a system level as well.
When brands claim they have "world class support," a "best-in-class training program," or "unrivaled franchisee support," what they are really doing is undermining the entire franchise business model because of a lack of credibility. What does "world class support" even look like? Sure, we can dismiss these comments as marketing hype, but they are really part of a rapidly growing and very dangerous trend in so-called alternative facts.
Australia is a case study of what happens when alternative facts clash with reality and common sense. Some brands were aggressive in their self-promotion, but failed with poor performance. The result was media backlash, followed by regulatory and legislative invasiveness. How they are addressing it provides some guidance. (I'll come back to that below.) Unless we recognize this as a war and find solutions here, we are heading to a further slide in the public perception of franchising that will have consequences for years to come in legal and regulatory actions.
Time for standards
So far, we are doing battle in this information war by engaging in best practice conversations. That's a start, but it isn't enough when alternative facts are swirling around us. Best practices should be the precursor to performance benchmarks that evolve into standards (yes, standards). We need to move beyond opinions and rules of thumb. Someone saying it doesn't make it so.
Data and objective analysis are our best weapons in this war.
It starts with having common definitions. What is an emerging brand? Has a brand "emerged" when it has yet to have a franchisee sign a contract or open a unit? This matters because we should know what success for a franchise brand actually looks like--or failure. It comes down to what we should measure.
What does a successful franchise system look like? Countless management books over the years tell us we get what we measure. And in the absence of good measures, stakeholders grab whatever makes their case.
Lenders used SBA failure rate data for years, even while knowing that the SBA itself said not to do so because it was flawed data. They did so anyway. Why? Because there was no better way to assess franchise system credit risk. Now there is: FUND scores. Banks are adopting this much better assessment tool, but it takes time. Who knows how many brands were tainted by flawed SBA data, while other brands had easier access to credit than they deserved?
Out of the back-and-forth with banks to develop a standardized approach to franchise system credit analysis emerged terms such as "recurring revenue self-sufficiency," "historical unit success rate," and "projected unit success." Lenders had a stake in the outcomes, and they had a voice in the development of these terms.
There are many areas of franchise system performance and activities that should have some common definitions and measures. Another example is what the hotel franchise industry has done to standardize important performance measures. We just need to be cautious about who should have a voice in their development.
For instance, franchisor marketing teams migrate to any third-party "best" ratings that promote their brands. That's natural, but it's also dangerous. How often have we seen a "best" rating by some source on a brand that we know to be a poor performer?
The IFA confronted that issue with its VetFran program. The IFA found a solution by using a third party to develop some objective criteria they signed off on, but were not responsible for measuring. They had a voice in the measurement and created a way to independently validate the method of measuring.
We need to find ways to develop definitions involving the right stakeholders on each topic. We're doing so now in one of the technology areas in franchising. And, as the lending community has done for franchise system credit risk, we need to find a way to measure and independently validate performance.
To see how all this might come together, let's turn back to Australia. Frandata Australia, with the support of the Franchising Council of Australia, is in discussions with regulators and legislators. We also are working directly with franchisors to develop a national rating system for franchise brands that would objectively assess how well individual brands meet reasonable performance expectations on system and franchise unit levels, franchisee engagement, training and support, franchisor financial stability, lender relations, and compliance and assurance. This is designed not to call out bad performers, but to identify brands that have achieved acceptable and superior performance across these measurable activities.
There are many opportunities for franchising in the U.S. to do the same. There are serious risks to the franchise business model if we don't figure out when, where, and how to measure what not-so-good/better/best looks like across many areas of franchising.
Darrell Johnson is CEO of FRANdata, an independent research company supplying information and analysis for the franchising sector since 1989. He can be reached at 703-740-4700 or djohnson@frandata.com.
Published: February 23rd, 2019
Share this Feature
Recommended Reading:
Comments:
comments powered by

Disqus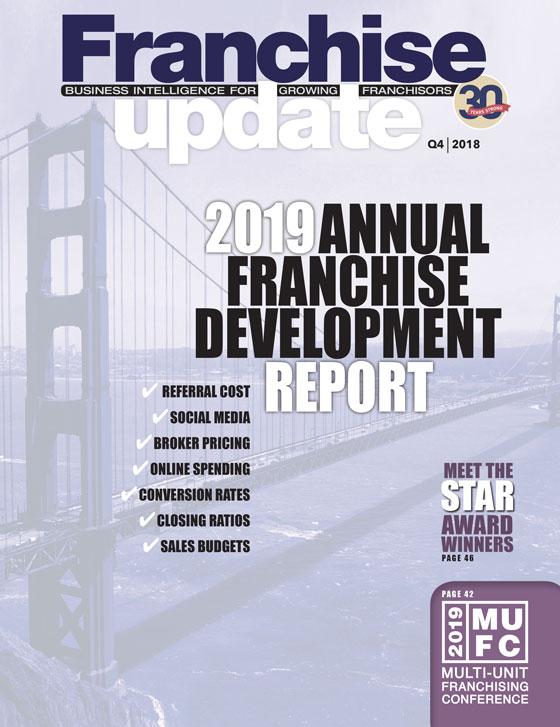 Franchise Update Magazine: Issue 4, 2018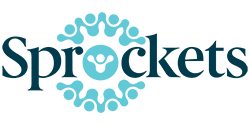 Sprockets is an AI-powered platform that helps franchisees maintain healthy staffing levels and improve employee retention. Our sophisticated...
ApplePie Capital provides a fresh new approach to franchise financing that is focused on your growth and success.