Fat Tuesday Franchise Opportunity
Financial Information:
| | |
| --- | --- |
| Net Worth: | $500,000 |
| Franchise Fee: | $20,000 |
| Total Investment: | $479,000 - $1,079,000 |
| Royalty Fee: | 8% |
Available Markets:

United States: AL, AK, AZ, AR, CA, CO, CT, DE, DC, FL, GA, HI, ID, IL, IN, IA, KS, KY, LA, ME, MD, MA, MI, MN, MS, MO, MT, NE, NV, NH, NJ, NM, NY, NC, ND, OH, OK, OR, PA, RI, SC, SD, TN, TX, UT, VT, VA, WA, WV, WI, WY
The Best Party In Town. Any Town.
Everywhere Else It's Just a Tuesday
Since 1983 Fat Tuesday has been serving up the spirit of New Orleans—to the tune of 25 million drinks per year.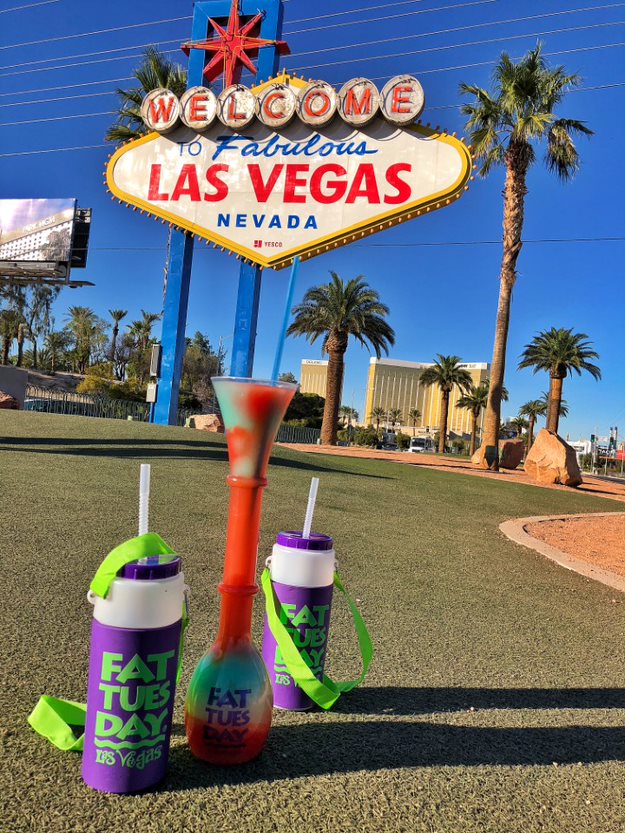 With three hundred years of devoted practice, New Orleans has perfected the art of kicking back. We parade often. We throw festivals for anything and everything. Hell, we've even figured out how to party while walking to our next party, Go cups in hand.
Because when we open ourselves up to revelry, the nonsense melts away. We're emissaries of chill. Bon temps ambassadors. Advocates of the go-cup lifestyle.
With over 30 domestic and International locations (Call it the Fun Belt), FAT TUESDAY's bright-hued, high-quality cocktails are calming worries, quickening pulses, and improving moods wherever we land.
Behind our doors, we warmly encourage people to take themselves less seriously. The world outside can keep its roles and responsibilities.
What Are We Selling?
The Experience
The most fun you've had in a long time. Or just since the last time you went to FAT TUESDAY.
Who Are We Selling It To?
Everyone Who Wants To Party
And Dance. And chill with their friends. Forgot about work. Have a great time.
We Are Best Described As...
Bar / Social / Third Space
Our Design Style Is....
Neon Daiquiri Dreams
Playful, entertaining, inventive
We Are Best Suited For...
Nightlife and Bar Focused Areas
Beach And Warmer Weather Climates
Larger Interior Spaces
Smaller Exterior Spaces
Average Profits Per Location*

Gross Sales

$1,880,830

Gross Margin

$1,517,299

EBITDA

$665,006 (35.4%)
This web page does not constitute a franchise offering or an offer to sell a franchise. A franchise offering can be made by us only in a state if we are first registered, excluded, exempted or otherwise qualified to offer franchises in that state, and only if we provide you with an appropriate franchise disclosure document.
Request Information
Looking for more information about Fat Tuesday? Take a moment to fill out our quick information request form.