Proven Match provides franchisee assessment and screening tools to help you find better quality candidates and increase profitability. Drive franchise system growth based on science and data.
Top-performing franchise systems require top-performing franchisees. Top performers follow the systems in place, coach and mentor other franchisees, produce consistently high sales results and contribute to the overall positive brand image. But if you don't know your ideal franchisee profile, you could be costing your business valuable time and money.
How much money has it cost your organization to train and support your underachievers? Many franchise companies do not include a scientific approach to awarding franchises. Using a comprehensive behavioral assessment, the Proven Match five-step process was designed for franchise companies to: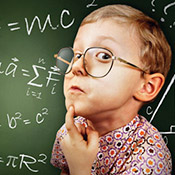 Identify their top-performing franchisee profile through quantifiable and specific attributes
Recruit franchisee candidates that exemplify the traits of their top performers
Create a stronger, more valuable franchise system across the board
We work with you to understand the unique needs of your business model and help you build your top performer profile. The result equips you with a scientific measure to qualify potential franchisees during your franchise awarding process. We also provide you the tools to better market to those ideal candidates. With access to the Prospect Management Dashboard, it's easy to stay organized, communicate with candidates, track their assessment process and measure their compatibility with your franchise.
Contact us for a complimentary consultation and see how we can meet your franchising needs.