Finding the right fit isn't magic. It's logic.
Sprockets helps top franchise brands hire applicants who will perform like their best workers.
Reduce costly turnover with our AI-powered platform! Sprockets empowers franchisees to maintain healthy staffing levels with free job posting, personality assessments, and a sophisticated applicant matching system. It augments sourcing efforts and simplifies the hiring process so your managers can focus on daily operations.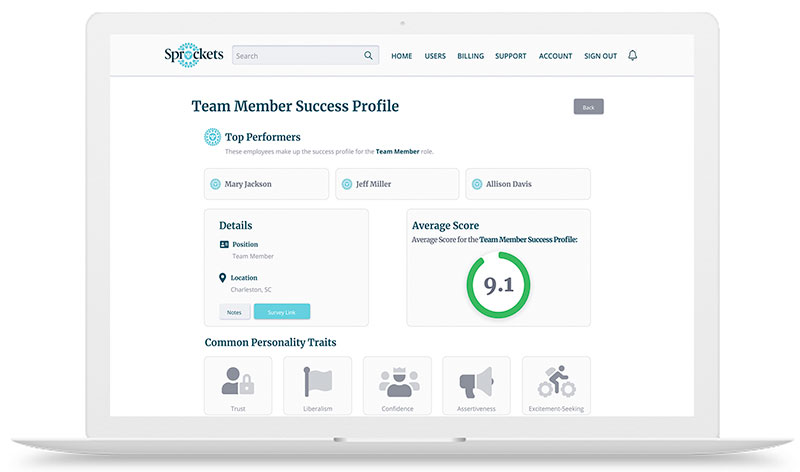 Sprockets enables users to hire the ideal applicants every time by predicting who will succeed and stay long-term. It creates unique success profiles based on the top-performing employees at each location and compares applicants to that benchmark. You'll be able to see "fit scores" along with the mental makeup analysis of each potential hire.
Here are the average results that franchise owners experience with Sprockets:
43% improvement in 90-day retention
37% less time spent on the hiring process
20% reduction in annual turnover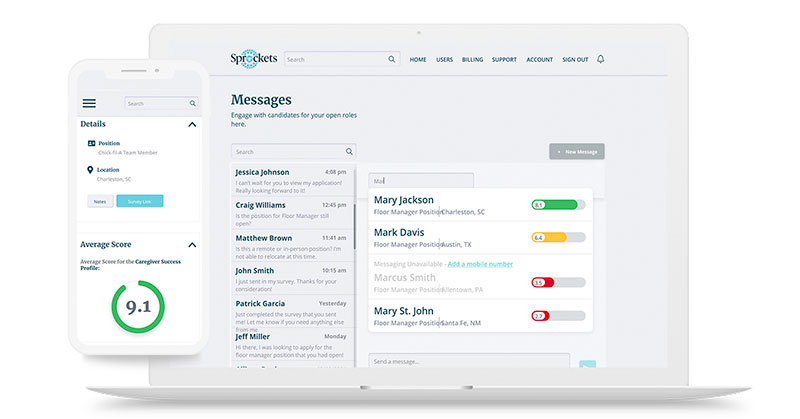 Numerous franchisees of brands such as McDonald's, Chick-fil-A, and HomeWell have seen success with Sprockets. Owners, managers, team members, and applicants all get to enjoy a better experience. This is what one of our many happy customers had to say:
"It is simple to implement and easy for my hiring managers and my GMs to look at the surveys... If you're on the fence, just the price should push you over because if it saves you one bad hire per year, you're up money. That's a no-brainer."
Curtis Wilhelmi
Organizational Lead
McDonald's
Visit https://sprockets.ai/ to start hiring the ideal applicants and improving employee retention like so many other franchise owners have done. You could be our next success story!