Tony Roma's Franchise Opportunity
Financial Information:
| | |
| --- | --- |
| Cash Investment: | $1,000,000 |
| Net Worth: | $3,000,000 |
| Franchise Fee: | $40,000 |
| Total Investment: | $1,893,500 - $3,246,000 |
Available Markets:

Canada: AB, BC, MB, NB, NT, NS, ON, PQ, SK, YT
United States: AL, AK, AZ, AR, CA, CO, CT, DE, DC, FL, GA, HI, ID, IL, IN, IA, KS, KY, LA, ME, MD, MA, MI, MN, MS, MO, MT, NE, NV, NH, NJ, NM, NY, NC, ND, OH, OK, OR, PA, RI, SC, SD, TN, TX, UT, VT, VA, WA, WV, WI, WY
International Opportunities Available
Pioneering upscale casual dining
franchise set for substantial U.S. growth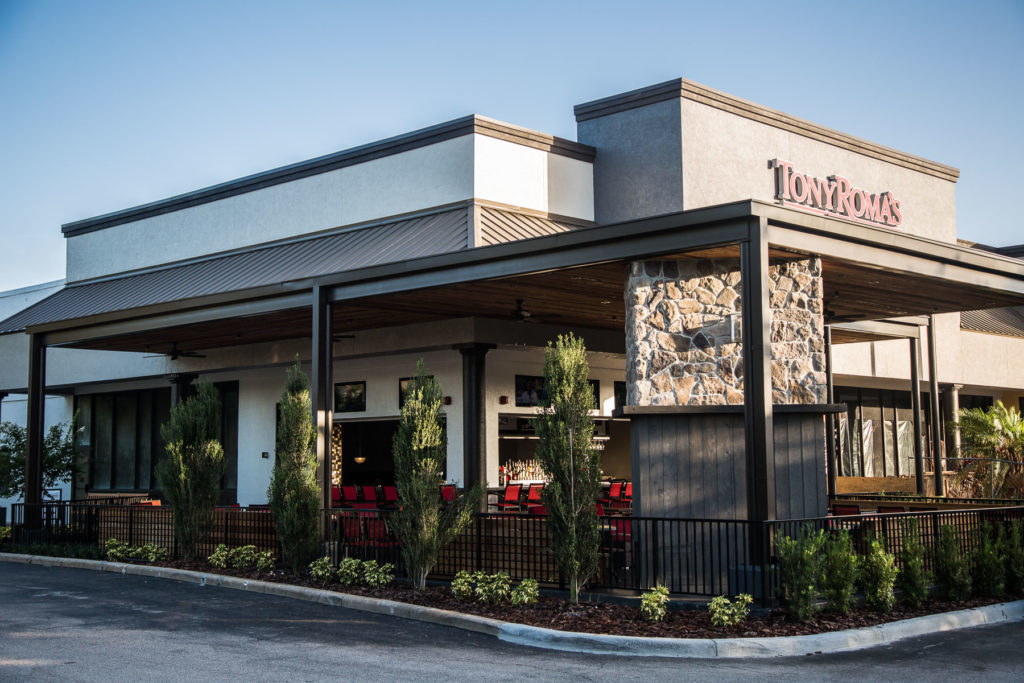 In 1972, Tony Roma's Miami Chef David Smith took a low-cost, overlooked cut of meat and created one of the most craveable and popular food items in the world today. Tony Roma's changed the way consumers eat -- popularizing baby back ribs and bringing American-style grilling to fans around the world. Throughout the 1970s, 1980s, 1990s and 2000s, we became known globally as THE place for RIBS.
Tony Roma's is a signature brand -- ask 10 people at random and eight of them are likely to share a positive story about us. A visit to Tony Roma's is more than a meal; it's an emotionally engaging and highly memorable experience. Guests drive far out of their way to visit our restaurants, and many visit several nights in a row -- enjoying the nostalgia along with our world-famous ribs. They celebrate with us and get saucy with us.
After two decades of fast-paced international expansion, we are introducing a new generation of domestic customers to the Tony Roma's experience. Our brand is stronger than ever, and there's never been a better time to invest in a restaurant that does ribs better than anyone in the world. We have tremendous brand equity, visionary new leadership and ample domestic expansion opportunities.
Tony Roma's franchise offers a lower initial investment than many upscale casual dining, full-service restaurants. We have an exciting new modern restaurant redesign, and our internationally recognized culinary team has developed new innovative menu items while staying true to our origins. Alongside fan favorites like our mouthwatering baby back ribs and our one-of-a-kind Onion Loaf, we are introducing a range of craft beers and a tapas style rib menu that appeals to millennials.
"Tony Roma's has been serving the best ribs in the world for more than 40 years," says President and CEO Stephen K. Judge. "We have reinvented and reinvigorated our brand, while staying true to our core DNA. Our team is excited to introduce a new generation of fans to our iconic brand, while continuing to offer our lifelong fans the delicious food and drinks and the amazing service they have grown up associating with Tony Roma's."
Domestic expansion opportunities largely untapped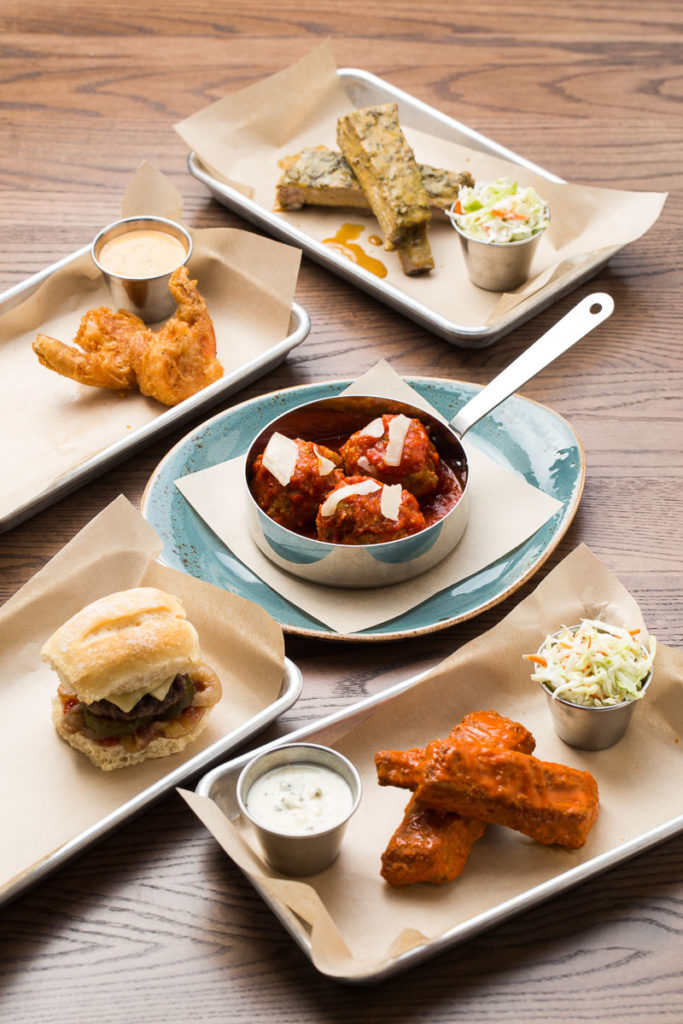 We have significant room for prime new locations throughout the United States and Canada. We offer tremendous growth potential and an amazing amount of space and choice locations. Thanks to 40-plus years of delighting our guests, we have high-level name recognition and a reputation for being one of the best bets in the casual, full-service restaurant category.
Tony Roma's has a vision in place to improve our already-stellar guest experience, which will help owners run successful businesses and maximize returns on all fronts. Our best-in-class franchise support and training staff are as sharp as they come, and our new company leadership boasts an impressive track record of building recognized brands in the restaurant industry.
"There is room for lots of growth in the upscale casual dining segment in general -- and ribs in particular. I don't see any direct competition to Tony Roma's in most markets," says Scott Isaacs, Regional Vice President of Canada Franchise Operations. "The quality of our food is outstanding and a cut above the rest. I am from Kansas City, and I would put our ribs up against the best."
Tony Roma's 2.0 Unveiled
Tony Roma's new restaurant design is attracting a new generation of fans. The flagship global prototype restaurant in Orlando now features an expanded patio space which includes plenty of seating, an outdoor fireplace, a spacious bar and numerous TV screens where our fans can relax and enjoy ribs and grilled meats, wash them down with ice-cold draft beer and cheer on their favorite teams.
"People want to eat smaller portions and customize their dining experience, and we're offering them just that. Our International Drive restaurant introduces new concepts, such as our 'Bones, Bites and Brews' menu. We have 20 beers on tap, including many craft beers, and customers can order a wide variety of ribs including baby back ribs, St Louis ribs, lamb ribs, buffalo crispy ribs, and pastrami ribs, and be able to fully customize the dining experience. We look forward to creating memories for future generations for the next 40-plus years," Stephen says.
With the introduction of Tony Roma's 2.0, we offer a more cost-effective and smaller footprint so that the owner's initial investment is now significantly smaller. We are shifting focus from the free-standing restaurants to in-line, end cap and mall locations. The compact design is more flexible to locate and allows franchisees to open in closer proximity to Tony Roma's customers. It is also a much faster concept to build, allowing restaurants to open in about half the time it takes for a free-standing build.
Cost and fees of owning a Tony Roma's restaurant
The total investment for launching a Tony Roma's restaurant is in the $1.9 million to $3 million range, depending on the location, size and type of restaurant. A typical location is in the neighborhood of 6,000 square feet.
Who are we looking for? Sophisticated operators with:
Minimum $3 million net worth (not including residences, automobiles and other personal assets)
Of that net worth, $1 million should be liquid (i.e., cash or easily convertible assets)
Equity group buying affiliation
Previous restaurant and/or hospitality experience
A passion for people, hospitality, food, and the Tony Roma's brand
Personnel and financial management knowledge, as well as marketing and business development expertise
Would you like to learn more about investing in an iconic American upscale casual dining concept with untapped domestic growth opportunities? Our new leadership has unveiled an exciting new brand refresh, and we have a proven track record of unprecedented brand affinity with passionate fans worldwide. We are looking for business owners, particularly multi-unit operators, who love food and people. Our new leadership is focused on aggressive U.S. and Canadian expansion over the next five to 10 years. Fill out our request information form.
This web page does not constitute a franchise offering or an offer to sell a franchise. A franchise offering can be made by us only in a state if we are first registered, excluded, exempted or otherwise qualified to offer franchises in that state, and only if we provide you with an appropriate franchise disclosure document.
Request Information
Looking for more information about Tony Roma's? Take a moment to fill out our quick information request form.