10 Marketing Predictions for a New Decade
The end of each year brings forth all kinds of predictions and forecasts for the year to come. We found it interesting to look back at 10 marketing predictions made in late 2019 – just a few months before Covid arrived in March 2020. "10 Marketing Predictions for a New Decade: Trends and Changes in 2020 and Beyond" from Marketo Engaged, asked 10 consumer marketing experts what they foresaw for the coming year – not knowing the Covid-19 pandemic was just around the corner. Before highlighting the 10 predictions, let's begin with an excerpt from the introduction to the ebook.
"What do the next 5 years have in store? Will buyers continue to crave more choice and personalization? Will technologies like AI and machine learning present new ways to market? Or will forward-looking businesses reinvent marketing in ways we haven't even thought of yet?"
1) Marketers will pair personalization with privacy protections
Successful marketers will deliver greater personalization alongside stronger privacy protections.
—Jessie Berry, Director of Demand Generation, Taplytics
2) Empathy will be a key marketing differentiator
The paradox of marketing automation is that we need to be more human.
—Michael Brenner, CEO, Marketing Insider Group
3) Marketers will say "hello" to empathy and "goodbye" to integrated campaigns
Marketing that fills the most buckets will drive the most growth.
—Urdeep Dhillon, Global Head of Commercial Marketing, Adobe Experience Cloud
4) Marketing will slow down to have more impact
Marketing will craft memorable customer experiences, build deeper relationships, and stop delivering so much… stuff.
—Ann Handley, Chief Content Officer, MarketingProfs
5) AI will make marketing smarter and better for customers
As AI evolves, marketing will be less time-consuming and more valuable for both businesses and their customers.
—Niranjan Kumbi, Senior Manager, Product Management, Adobe (Marketo)
6) Poorly executed "values-based" marketing will fuel consumer distrust
Pandering to consumer values when your company doesn't "walk the walk" is a dangerous strategy.
—Katie Martell, Unapologetic Marketing Truth Teller
7) Successful marketers will harness AI, video, and digital ABM
Marketing strategies once considered "nice to have eventually" will become essentials for growth.
—Paulo César Freitas Martins, Global Head of Commercial Digital Marketing, Adobe Experience Cloud
8) Brand awareness will make a comeback
Marketers will balance highly data-driven, short-term tactics with a greater emphasis on brand awareness activities that drive long-term demand.
—Jaqi Saleem, President, Qualified Digital
9) Marketing automation will transform the service client experience
Services organizations that don't adopt marketing automation – and integrate it with CRM – will be left behind.
—Ben Scott, Senior Digital Marketing Manager, Grant Thornton Australia
10) AI will power marketing that feels virtually human
AI represents the foundation for future marketing that will deliver a hyper-personalized and, eventually, a nearly humanized experience.
—Brian Solis, Digital Analyst/Anthropologist/Futurist
For the full ebook, which contains lengthier explanations of these 10 forecasted trends, click here.
Published: May 13th, 2021
Share this Feature
Recommended Reading:
Comments:
comments powered by

Disqus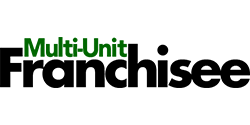 Published quarterly, Multi-Unit Franchisee Magazine is dedicated exclusively to Multi-Unit Franchisees. It delivers vital information and business...
BoeFly drives growth by delivering financially qualified candidates increasing lead-to-franchisee conversion, and helping franchisees secure...