Ad Fund Requirements: Time To Revise Your Franchise Agreement?
During his keynote address at this year's IFA Convention, Gary Vaynerchuk polled the audience to see how many people spent the majority of their TV viewing time watching network and cable television vs. streaming video online. To the surprise of many, the majority of hands went up for streaming video.
The franchise community is not alone in their viewing preferences. A Pew Research Center survey conducted in August reported that the Internet is closing in on TV as a source of news in the U.S. A generation ago, TV was far and away the dominant news source for Americans, but now the Internet substantially outpaces it as a regular news source for adults younger than 50.
There is no question that consumers are changing the ways they interact with media. The question for franchisors is whether the advertising requirements in their franchise agreement meet the needs of their business model - and will this enable them to keep pace with the changes and allow them to provide their franchisees with effective advertising programs in the future?
"Franchisors need to anticipate the future in their agreements," says Lee Plave, partner and co-founder of the Plave Koch law firm. "For example, we know that 5G is coming, and although we don't yet know all that it will bring, we can anticipate that there will be huge change. These changes will affect how a company interacts with its consumers. For example, what works for a company in 2019 may not work in 2020, especially as newer competitors arise that are able to organically embrace newer technology from the start."
One of the ways his firm positions clients to adapt to a changing marketplace, says Plave, is by including language in their franchise agreements that provides them with the agility to adopt new technologies, and to shift the allocation of the franchisee's required contribution to the brand fund and the amount spent on local marketing - as long as the total of those two requirements remains the same. "The more flexibility we can provide to our clients, the better they will be able to compete in the future," he says.
Extend grand openings
MSA has long advised our clients to look closely at their grand opening requirements. For many businesses, spending on a one-weekend or one-week event may not be enough to get the business off to a good start, and franchisees can run out of advertising budget before being able to fully introduce their brand and build a clientele. A business that does not garner consumer attention and generate sales when it opens can struggle in getting to breakeven. A new franchisee is better served when the franchisor requires a larger advertising commitment to be spent over a period sufficient to get the business operating on solid footing (what we call "market introduction"). The franchisee can then budget for a more realistic approach to opening their business.
If the requirement for local advertising in your franchise agreement reads "franchisee must spend each month X percent of the gross sales for the previous month" (or words to that effect), it may be time to consider a more effective means of requiring the franchisee to promote the brand and drive sales to their business. There are two fundamental issues with this one-size-fits-all requirement:
Not all businesses benefit from year-round advertising. Any business that operates sessions, a preschool, for example, should spend heavily during the enrollment period, but generally can reduce their advertising once the session has started. This strategy also holds for seasonal businesses. During times when consumer demand is low, franchisees should set aside money to be spent in the period leading up to and during the times consumer demand is high.
For new franchisees or those with lower sales, the actual dollars based on the required percentage may not be enough to make an impact in the market, and may, therefore, be a wasted effort. Franchisees in these situations may see a greater return on their spend by flighting their advertising.
A more effective alternative to the requirement to spend a set percentage each month would be for a franchisor to require a franchisee to advertise and promote their business according to an annual plan prepared by the franchisee and approved by the franchisor. For even greater effectiveness, the plan can be coordinated with the franchisor's national advertising.
Most franchise agreements require franchisees to contribute to a fund controlled by the franchisor and used to promote and protect the brand and build sales. To ensure they will be able to take advantage of new technology and media/communications opportunities in the future, franchisors should review the language describing the allowable expenditures for their fund. To this end, many franchisors may find that the term "advertising fund" is no longer the best term. The definition of "advertising" is more specific than terms such as "marketing" and "branding." Using a broader term may set the stage for greater flexibility in the franchisor's ability to deploy funds most effectively.
In conclusion
The advertising requirements in a franchise agreement should be based on what is necessary to build a specific business, and structured to provide as much flexibility as possible for the system to capitalize on new methods of interacting with consumers. What works in one industry may not work in another. Now would be a great time to look at the advertising requirements in your franchise agreement to ensure they work - for you.
Kay Ainsley is managing director of MSA Worldwide, a leader in franchise consulting that provides strategic and tactical advice based on real-world experience to new and established franchisors. Contact her at kainsley@msaworldwide.com or 770-794-0746.
Published: June 10th, 2019
Share this Feature
Recommended Reading:
Comments:
comments powered by

Disqus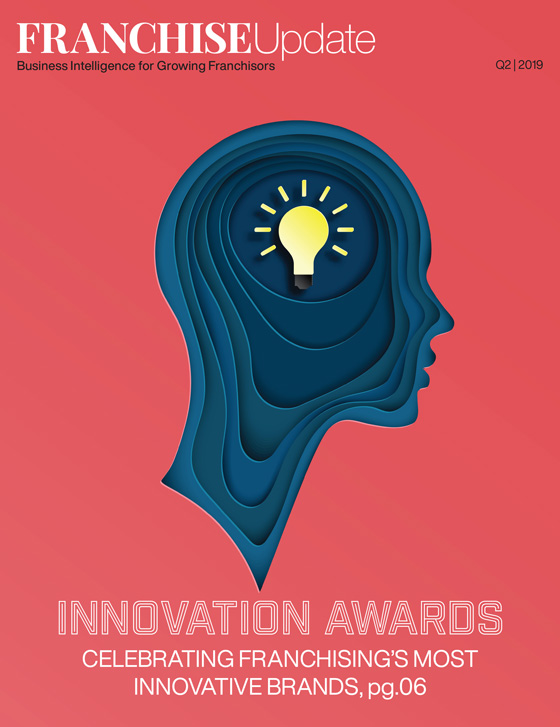 Franchise Update Magazine: Issue 2, 2019
ApplePie Capital provides a fresh new approach to franchise financing that is focused on your growth and success.
Oct. 18-20, Atlanta, GA. An exclusive event for franchisor CEOs, Presidents, COOs, CDOs and Franchise Development Executives.