All-STARs!: Recognizing Excellence In Franchise Recruitment
What make a franchise All-STAR? A passion for excellence. That's the premise behind the STAR Awards (Speaking To and Responding), presented annually at Franchise Update's Leadership & Development Conference, held October 3-5 in Atlanta. The awards recognize franchise companies for best practices in lead generation, follow-up, and recruitment practices.
STAR Award recipients are scored and rated based on results compiled by mystery shoppers who pose as qualified prospects and contact franchisors by phone and online. Franchise recruitment websites were also analyzed by online experts. (See page 42, where this year's mystery shoppers discuss their methodology and experience.)
This year, mystery shoppers called 116 franchisors and submitted applications on 81 franchisor websites to judge how well--and how quickly--the companies' sales and development teams responded to inquiries. To learn more about their winning strategies, we caught up with some of this year's honorees to hear how they do it.
Certapro Painters
Best Overall Performance
There isn't just one reason for this painting franchise firm's success, but there are plenty of reasons, and this year they added up for the Pennsylvania-based painting franchisor, which has about 330 franchisees in the U.S and Canada.
"I don't know that we do anything special," says Peter Barkman, vice president of franchise development. "What we do well is practice continuous improvement," he says. "There doesn't appear to be a silver bullet in franchise recruiting. It really seems to be a bit of a moving target, so you really need to stay on top of things, see where things are headed and move in that direction."
Being able to recognize trends has helped attract a new category of franchisee: military veterans, whose leadership skills, personal discipline, and comfort with technology make them exceptionally prepared to run their own franchise business.
Once company executives realized that military veterans who had purchased CertaPro franchises were consistently among the brand's highest performers, they sought to attract more of them by working with organizations including RecruitMilitary, a recruiting firm that aims to help enlisted people who are leaving military service find civilian jobs. Today, about 8 percent of the company's franchisees are military veterans, says Barkman.
"We have a very disciplined and systematic approach, and I think that lends itself well to military professionals. They enjoy the structure and the systems and they are open to the support," he says.
No matter what their background, CertaPro invites potential franchisees to their corporate headquarters to meet with current owners and the management team. They want prospects to have an accurate view of the company and encourage conversations that are candid and frank.
"It's not a dog-and-pony show," says Barkman. "We're not standing there right next to the franchisees saying, 'Please say something nice.' We're letting them have a real conversation. Nowadays, prospective franchisees respect and appreciate transparency."
Auntie Anne's
Best Franchisee Satisfaction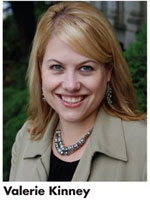 In 1988, when she started with a single stand at a Pennsylvania farmer's market, Auntie Anne's founder Anne Beiler relied on strong relationships with relatives and friends to help her business grow.
Now owned by franchise operator Focus Brands, the international chain of pretzel bakeries has 1,200 locations in 46 states and 25 countries including Indonesia and Mexico. Nearly 25 years later, her farmstand has become a global enterprise, but the company is still doing business with franchisees in Beiler's personal way.
"Our management team still believes that our franchise partners are our customers, that they're our main priority," says Valerie Kinney, Auntie Anne's director of communications. Being attentive to franchisees is key. Their phone calls and emails to the corporate office are answered within 24 hours, Kinney says.
Franchisees also have an influential voice in developing new corporate rules. Fifteen of the company's 300 franchise owners belong to an advisory council, where they weigh in on everything from upcoming marketing campaigns to new equipment needs. Three additional franchises, elected by their peers companywide, serve on a strategic leadership team that speaks with corporate executives every week. Depending on the topic, those conference calls can be as brief as 30 minutes or as long as two hours.
"Before anything goes out to the store--even a coupon offer--we get their feedback on it," says Kinney. "We realize we can't work in a vacuum; they're involved in a lot of decisions we make. If they're not successful, we're not successful as a corporation."
Over the years, the company has discovered that listening to its frontline operators pays off, as its most effective franchisees share several traits. "They love structure and the framework around that," says Kinney. "But they also have the creativity and passion on a local level to be able to grow a brand."
Pizza Ranch
Best Telephone Prospect Follow-Up
It's a small but devoted corps that helps find new franchisees for this expanding Iowa-based pizza restaurant chain. One of the most instrumental members of the franchise development team is Brenda Anderson. As a lead qualifier, Anderson helps determine whether applicants have what it takes to thrive as a Pizza Ranch franchisee.
This means assessing prospects in several areas. Do they show enthusiasm and passion for the brand? Can they operate in one of the markets the brand has targeted? Do they bring experience in the restaurant business or have they operated a franchise before? And, perhaps most important, do they have the financial capability to take on a franchise business?
Interest in a Pizza Ranch franchise often comes from people who have had a good experience in one of the brand's restaurants, says Marilyn Mayberry, director of franchise development at Pizza Ranch, which has served as a politicking site for GOP presidential contenders on the campaign trail and is distinguished by its folksy, Old West theme.
"Many of the people who contact us know our brand and have had a very positive experience," she says. "In franchise development, our goal is to continue that positive experience."
So when a potential franchisee contacts the brand, first impressions really count. "Certainly you can't deny the impact of a timely, professional, personal response to an inquiry," says Mayberry. "Those are things we are always trying to achieve."
Technology helps to monitor applicants' progress. Starting last year, the company adopted a management system from FranConnect "to help manage the sales process, keep it consistent, make sure we have good communication, and can track the results," she says. "We needed a tool that would help us better manage the process."
Tapping knowledge and best practices from other franchise experts also has nurtured the growth of the brand, which has 100 franchises operating 174 restaurants in 11 states. "Attending industry conferences has been instrumental for our concept, and for improving our processes and our systems," says Mayberry. "I find franchising just so amazing in how willing everybody is to share practices and act as a resource. So much of what we have put in place is a direct result of learning from others in business."
Retro Fitness
Best Recruitment Website
Two years ago, Retro Fitness revamped its website to include numerous videos informing prospective franchisees about the advantages of owning one of the gym chain's locations. Now, even in the middle of the night, anyone considering the brand can get a wealth of information through the company's website.
"We try to put out as much information as possible to get potential franchisees engaged early on," says Mark Mele, vice president of franchising. "We're pleased with the results."
In one video, CEO Eric Casaburi explains why the company is ideal for multi-unit operators. In another, a New Jersey franchisee testifies about the business support she has received. There's also an interactive map showing available territories, and anyone who submits a request for information is contacted within 24 hours.
It's all designed to help attract qualified franchise candidates to the New Jersey-based company, which has 60 franchisees running 100 gyms in 10 states, mainly on the Eastern seaboard. Expansion plans include opening seven new locations in California next year, says Mele.
The redesigned website also includes links to corporate webinars, press releases, and news stories about the company and the fitness industry. "It gives you a lot of information and you can look at it at your leisure. Prospects like that," says Mele.
Having so much information readily and continuously available also helps company executives determine which franchisee applicants are best suited for success at the company. "I get a lot of calls when reaching out to prospective franchisees, and one of the first things they say is, 'I watched all your videos and I'm intrigued,' and they want to learn more," says Mele. "For the guy who watches the videos and says, 'I don't get it,' that's okay too. If you don't get it, maybe it's not the right investment."
Great Clips
Best Website Prospect Follow-Up
Persistence should be Beth Caron's middle name. As franchise development marketing coordinator at Great Clips, she's perfected the art of using technology to follow up with potential franchisees at the Minnesota-based hair salon chain, which has 1,100 franchisees in the U.S and Canada.
In addition to phone calls, she relies on regularly scheduled emails to people who have expressed interest and filled in information on the company's website, but who haven't moved the process forward. To manage all the information collected from anyone who has inquired about franchising with the brand, she relies on salesforce.com, which Great Clips has used for the past five years.
It takes patience, since sometimes her relationship-building efforts don't pay off immediately. "We have had one or two situations where people, for whatever reason, couldn't act right away," she says. "Maybe the timing wasn't right when they initially inquired, or their job situation changed and they weren't ready to move forward. so they just kept it on the back burner for a year or two."
She keeps them engaged through her archive database. "Once a month, they'll receive an email that says, 'Hey, this is an interesting article about franchising,' or 'Here are some interesting facts about Great Clips,'" she says. "Whenever we send those out, we see an immediate spike in responses. People will say, 'Hey, has anything changed in my market? Is anything available yet?' Or they might say, 'I wasn't ready then, but I'd like to talk to someone now.'"
Recently, Caron's perseverance paid off after she worked back and forth for three years with two franchise candidates. "They were living in Canada and wanted to develop a franchise in Florida," she says. "However, we have a very stringent policy that people must be living in the market they intend to develop before we start our franchisee evaluation process, especially when they are crossing the border because there's so much that's involved."
Every six months for three years, Caron kept at it. Finally, mission accomplished: her prospects recently completed their move to Florida and operate a Great Clips franchise in Ft. Lauderdale.
Glass Doctor
Best Social Implementation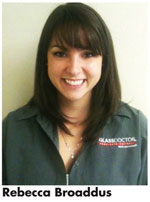 As more people flock to social media, executives at Glass Doctor spied an opportunity for a different way to attract new franchisees.
The Texas-based company, which supplies glass products for home, automotive, and commercial locations, began posting on Facebook and Twitter in 2009. While franchisees can link to those company pages from their own websites, more individual franchisees are taking the social media plunge themselves. About 60 percent of the company's 180 franchisees have set up their own page on Facebook, and 30 percent have Twitter accounts, says Rebecca Broaddus, a public relations specialist who directs the company's social media campaign.
Broaddus developed a guidebook for Glass Doctor that details everything from how often to post on Facebook (1 to 3 times a week) to a social media glossary. "With Facebook, they're pretty good at understanding the terms," she says. "With Twitter, it gets a little more difficult with 'hashtags,' or even using 'tweet' as a verb. But they catch on really fast." She says a Glass Doctor franchisee in Milwaukee attributes an additional $30,000 in sales to starting a Facebook account that helps him reach and keep in touch with customers.
Next year could bring even more on the social media front for Glass Doctor, possibly employing the online photo sharing site Pinterest. "Our guys can do some amazing stuff with custom mirrors, tabletops, windows, and especially frameless shower doors. It's a great place to showcase what we can do," she says. "A picture says 1,000 words, and it's makes a lot more impact if you can see a really cool shower door rather than to just hear about one."
Since last year, the company has been using a lot more social media, search engine optimization, pay-per-click advertising, and email campaigns, says Mike Hawkins, vice president of franchising for Glass Doctor's parent firm, The Dwyer Group. "As a company we are always looking for a competitive advantage," he says. With this year's STAR Award, they seem to have found it.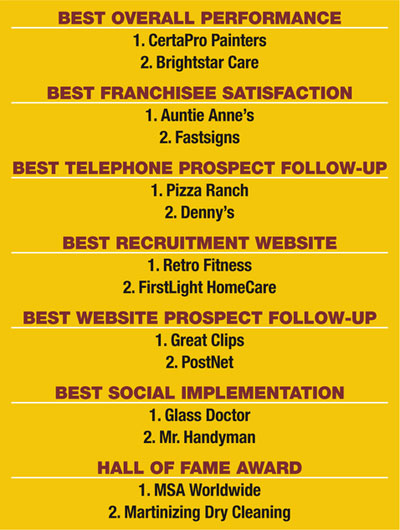 Published: December 24th, 2012
Share this Feature
Recommended Reading:
Comments:
comments powered by

Disqus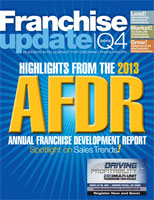 Franchise Update Magazine: Issue 4, 2012
919 Marketing Co. is a national content marketing, PR and social media agency serving franchise brands. Our proprietary social relations approach...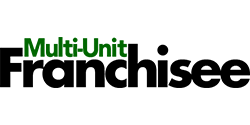 Published quarterly, Multi-Unit Franchisee Magazine is dedicated exclusively to Multi-Unit Franchisees. It delivers vital information and business...