Brand Builders!: Blaze Pizza is Disrupting the Industry
If you had LeBron James on your team, you'd feel pretty good about your chances of winning--big. And that's exactly what Blaze "Fast-Fire'd" Pizza intends to do. James made news last October when he didn't renew his deal with McDonald's and opted instead to publicly endorse Blaze Pizza.
"We're very lucky to have him," says Elise Wetzel, who co-founded the brand in 2011 with her husband Rick (of Wetzel's Pretzel's). But unlike his paid deal with the Golden Arches, James is an investor in Blaze Pizza. In fact, he's been one since 2012.
"LeBron came on as a founding investor and he had been silent and in the background," Rick Wetzel told ESPN last fall. "Now we're using him to get our message out there and put the spotlight on our brand."
Sales last year reached $105 million, up from about $33 million in 2014, and other serious investors agree this concept has legs. And Blaze already has sold out the entire U.S. to 44 franchisee groups, including former NBA player and mega-franchisee Junior Bridgeman (365 units: Wendy's, Chili's, and now Blaze).
As for James, says Elise Wetzel, his brand meshes perfectly with that of Blaze. "He likes being an owner of the business and is not a paid endorser. He believes in the food, likes 'disruptive,' and sees we're a transformative brand. That's who he is: he strives for excellence and has changed the game by the way he plays." And that, she adds, is what Blaze is all about as a brand.
"My background is in branding. That's been my most significant contribution to this concept," she says. "It's bigger than just opening restaurants and building a business. It's important for all of us to remember that we're building a brand."
Even the apostrophe in the name is purposeful. "It's all about unfollowing the rules," she says. Plus it helps people see "fire" (not "fried"), an integral part of the brand's identity of cooking pizza with fire. "That's how pizza is supposed to be done," she adds.
Even the structure of the company is different. It's been decentralized from the start, she says, with the 44 partners getting together monthly for a conference call. "The amount of communication and involvement here is different. I don't know how many franchise companies have monthly meetings," she says, comparing their structure to Major League Baseball's, where all the owners have a seat at the table.
And, if each of the 44 partners opens just 2 or 3 restaurants per year, the brand's goal of adding about 100 a year will be a slam dunk.
Name: Elise Wetzel
Title: Co-founder
Company: Blaze "Fast-Fire'd" Pizza
System-wide revenue: $105 million in 2015
No. of units: 105 (5 corporate)
International units: 1
Growth plans: 2016, 200; 2017, 300; 2018, 400
Public or private? Private
Year company founded: 2011
Year started franchising: 2013
Your years in franchising: 3
Getting Started
What inspired you to start your business?
It was what I call an "Aha!" moment. My husband Rick and I were craving pizza for lunch, but were short on time, so we ended up at a Chipotle instead. The idea for Blaze was sketched out on the back of a napkin in less time than you can fold a burrito.
What is your background? How did it prepare you for starting your business?
I spent most of my career in consumer packaged goods, with a focus on new product development. It taught me the importance of creating and defining the essence of a brand, and then having the discipline to stay true to it. People are attracted to self-confident individuals. It's the same with brands. You need to know who you are, what you stand for, and then stick to it.
What's the best and worst advice you got when starting out?
Best: Forward invest. From the beginning, we invested in an insanely great group of seasoned industry professionals who could join us on this journey. We also invested up front in training and marketing to make sure each restaurant opens and operates to Blaze's standards. Worst: Have your employees hide their tattoos. It was terrible advice rooted in conventional fast-food wisdom, and I ignored it. We're a concept that's rooted in individual expression, so asking your employees to hide who they are is something I just didn't believe in.
Why did you choose franchising?
I felt that franchising would allow us to better execute the concept. Our franchise partners bring an enormous amount of restaurant know-how, plus a connection to the local communities in which they operate. They also understand the importance of collectively maintaining the integrity of the brand. From the outset, we designed a fairly unique structure and chose to limit the number of partners, so that each would have a "seat at the table" as we develop and grow. It's a very modern approach to franchising.
How did you get started in franchising?
I've had past involvement in several franchise concepts, including Wetzel's Pretzels.
Did you have a partner/co-founder when you started? How important was that in building your company?
Yes! My husband Rick and I founded Blaze together. We've been working together on different concepts for more than 20 years. Our professional strengths complement each other, so as we were developing the concept we made different types of contributions. We've learned when and how to advise each other, and when to step back. How important was that? It was essential.
How did you fund your company at the beginning? As you grew?
Private investments from friends and family. My husband and I provided the seed money initially. Once we had done a lot of the development work and finalized a business plan, we reached out to a small group of friends and colleagues as angel investors.
What were the keys to funding your brand?
Having a great vision and clearly articulated business plan, along with having a track record in doing this before.
Building The Business
What has been the best and the hardest thing about being an entrepreneur?
Best: By far, the ability to assemble a group of talented, creative individuals and work collaboratively to build something original that has a great vibe to it. The fast food landscape is moving forward, and it's fun to be part of an industry that's disrupting the status quo and elevating expectations for what fast food can be. The hardest part is also one of the most important: making sure we are careful stewards of the brand. The brand's essence defines our approach to food, design, even the music that we play. As we grow, it will be important that we always move forward in ways that stay true to the brand.
How has your experience in running a franchise business been different from what you expected?
I thought that I would be my own boss, but in reality, with a franchise organization you involve all of your franchise partners in the decision-making. It ultimately makes for a much stronger business.
How did you grow the brand at first?
What changed as you expanded? When we opened the first Blaze Pizza in Irvine, Calif., in 2012, we got the word out through Facebook and a free pizza day. Today, these are still important marketing tools in our kit, but we now have more ways to get the word out. It's all about trial and cultivating fanatics. Word of mouth definitely continues to be our best marketing.
How did you transition from founding a brand to leading a brand?
The founding of the brand occurred the year before we opened the first restaurant. It was a really fun, creative time where we got to develop the essence of the brand. After we opened the first restaurant, the game changed. We had overhead, P&Ls to manage. It becomes more practical, but there always are ways to still be creative.
How would you describe your leadership style?
Focused yet collaborative.
What is the key to your company's success?
Having a passion for what you're working on, and having a clear vision for the brand you're building. That allowed us to attract some great talent. Then it was all about getting out of the way and letting others make their own contributions to the organization. We have a great culture that values individuality, and recognizes that everyone has a point of view and lots of great ideas.
Being Female
Was being female an advantage or disadvantage for you in building your company? How?
I don't really see gender having an impact. The team we've assembled here is quite diverse, and we pride ourselves on letting everyone's voice be heard. We've built a great orchestra. If anything, being female has allowed me to model the importance of inclusivity, of listening to different opinions and voices in the room.
What has been your biggest challenge as a woman entrepreneur?
Balancing my home life and being a mom with the demanding aspects of running a business.
Why do you think there are fewer start-ups with female founders than male ones?
I'm surprised by this statistic. I know so many incredibly entrepreneurial women starting up everything from food concepts to design houses to ad agencies. Many of them created their own companies so they could have more flexibility and control over when and where they worked.
What do you think is the biggest issue for women in the workplace?
Finding the right work/family balance is a challenge for both men and women.
Which female leaders do you admire? Why?
I'm always inspired by Tina Fey and Amy Poehler. They're both uber-cool women who always speak their minds. Plus, they get paid to make people laugh.
Has mentorship made a difference in your professional and personal life? How?
I can't point to a single individual, but rather I've learned from a tapestry of different colleagues during the arc of my career.
Are you involved in any female entrepreneur organizations?
Not currently.
Personal
What does your typical day look like?
My office is an open house. Colleagues come in to bounce ideas around, to talk about what does and doesn't feel right for the brand. We're cultivating a group of Blaze Jedis. It's important that they all understand the brand's "true north."
How do you maintain a work/life balance?
I skip lunch a lot!
What are your top 5 favorite things to do?
I love to travel, dine at great restaurants (one of the perks of the food business!), watch independent films, go to music festivals, and hang out at home with my husband and two teenagers.
What are 3 key words to describe yourself?
Resourceful, upbeat, unconventional.
Lessons/Advice
What's the most important lesson you've learned so far?
I love the story of The Three Little Pigs. It's so important to invest the time and money to build your house out of bricks. Straw houses fall down.
If you could do one thing differently, what would it be?
Nothing. No regrets. I'm a big believer in always looking forward.
What's the best piece of advice you have ever been given?
It's a marathon, not a sprint. Make decisions that consider the long term, and be a careful steward of the brand.
What advice would you give to other women considering starting their own franchise brand?
I would offer words of encouragement, but also words of caution. Open up your own locations first, fully define the brand, and prove out your economic model.
What's Next
What would you like to achieve in the next 5 years?
We're trying to build a legacy brand that our guests connect to and that will continue to thrive long into the future. That would be the biggest accomplishment I could ever hope to achieve.
What's coming up that you're excited about?
We're really starting to get a national footprint of restaurants. As a marketer, I'm looking forward to growing our brand awareness. We're on a path to become the fifth-largest pizza company in the U.S. in about 5 or 6 years. That's going to be a really exciting milestone for us to reach.
Published: March 24th, 2016
Share this Feature
Recommended Reading:
Comments:
comments powered by

Disqus

Franchise Update Magazine: Issue 1, 2016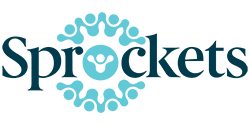 Sprockets is an AI-powered platform that helps franchisees maintain healthy staffing levels and improve employee retention. Our sophisticated...
Qiigo unifies digital marketing for national brands and their locations, building brand unity and success helping businesses get found locally....