China's New Franchise Rules
On January 31, 2007, the State Council of the People's Republic of China adopted the "Regulations on the Administration of Commercial Franchise," scheduled to take effect on May 1, 2007 ("2007 Franchise Regulations"). With promulgation of the 2007 Franchise Regulations, China entered the last phase of a long and difficult process that started in 1997 to create a legal structure for the franchise business model in China.
China's first attempt to create guidelines for operating franchises in China were the "Rules for the Administration of Commercial Franchise Operation Trial Implementation" (the "1997 Franchise Rules"), issued in 1997 by the Ministry of Foreign Trade and Economic Cooperation (now known as the Ministry of Commerce). These rules were very general and vague in many important areas, but were a first step to provide some sort of guidance for a business model new to China. Unfortunately, the 1997 Franchise Rules applied only to domestic franchising, thereby giving foreign franchisors virtually no direction on how to operate in China.
Major international franchisors started to enter China in the 1990s and proceeded to set up hundreds of units throughout the country, but it was not until 2004 that China finally implemented a law that allowed foreign enterprises to establish a commercial legal entity in China to conduct franchise activities. The "Measures for the Administration on Foreign Investment in Commercial Fields" ("2004 Commercial Measures"), like the 1997 Franchise Measures, were general in nature and did not provide any direction on how foreign franchisors could operate in China, nor how they could implement their franchise systems in compliance with Chinese law.
In early 2005, China followed up the 2004 Commercial Measures by implementing the "Management Measures on Franchise" (the "2005 Franchise Measures"), but as a ministerial pronouncement rather than as a regulation or law issued by the State Council or National People's Congress.
As a consequence, the 2005 Franchise Measures were deficient in a number of important areas, thereby leaving both domestic and foreign franchisors still in a quandary as to how to structure cross-border franchise operations and how to operate in the domestic market. To counter this uncertainty, shortly after the issuance of the 2005 Franchise Measures, the Chinese Ministry of Commerce advised the public that the State Council would issue implementing regulations to clarify the provisions of 2005 Franchise Measures.
Therefore it was with much anticipation that the franchise business community received the 2007 Franchise Regulations. Unfortunately, they were again very general in key legal areas. But unlike the situation in 2005, the State Council announced in February 2007 that the Ministry of Commerce and the China Chainstore Franchise Association had been directed to prepare and issue policies, guidelines, and rules concerning the 2007 Franchise Regulations to facilitate their implementation on May 1, 2007.
So what do the 2007 Franchise Regulations have to say about franchising in China after May 1, 2007? Subject to further implementing rules and policies to be issued by the Ministry of Commerce, some of the important aspects of the 2007 Franchise Regulations are as follows:
1. Business scope
The 2007 Franchise Regulations will be applicable to all "franchise activities" that will take place "within the territory of the People's Republic of China." This provision covers not only domestic franchisors/franchisees, but also foreign franchisors that intend to conduct business in China regardless of the foreign invested enterprise's ("FIE") structure adopted by foreign franchisors.
Does this mean that the 2007 Franchise Regulations do not sanction cross-border franchising, so that international franchisors will continue to use a cross-border licensing approach to come onshore with their franchise system? That may be the case if viewed from a strict reading of Chinese laws related to foreign investment, but that is not how it always works in China. It is very common for new Chinese laws to be promulgated without either repealing or amending existing laws covering the same general legal area. This situation often causes confusion and uncertainty in the business sector affected by such laws. That is the case with the above-noted provision of the 2007 Franchise Regulations. We will need to wait for further clarification from the Ministry of Commerce to resolve this issue.
2. Franchisee natural person
The 2007 Franchise Regulations also affirm that: "No unit or individual other than enterprises shall conduct Franchise activities as a Franchisor," which implies that a Franchisee could be a natural person. This provision needs further clarification on whether this aspect of the 2007 Franchise Regulations will supersede the applicable provisions of the 2004 Commercial Measures.
3. Two stores, one year rule debate
The 2004 Franchise Measures required franchisors to operate a minimum of two directly owned stores for at least one year within the territory of China (the "2+1 Rule"). Although the 2007 Franchise Regulations impose the same operational entry requirement (a 2+1 Rule), they do not include any special territorial obligation. It is the position of most franchise experts, supported to some extent by oral statements by officials at the Chinese Ministry of Commerce and China Chainstore and Franchise Association, that the 2007 Franchise Regulations allow a franchisor to meet the 2+1 Rule if it owns and operates two franchise units anywhere in the world.
If this position is correct, does it mean the 2007 Franchise Regulations now allow for cross-border franchising? Many legal experts say that is the case, but such a position does not currently reconcile with the provisions of Article 3 of the 2004 Commercial Measures, which states that foreign companies, enterprises, or economic organizations that want to enter the commission agent, wholesale, retail, and franchise business sectors in China must establish an FIE. China will need to clear up this issue by issuing further policy pronouncements to facilitate the smooth entry of foreign franchise systems.
4. Information disclosure
The 2007 Franchise Regulations set out specific disclosure requirements that franchisors must follow to market their franchise systems in China. However, some of the disclosure requirements do not synchronize with the 2+1 Rule, namely, the requirement in Art. 22. (7) that "a franchisor must disclose an abstract of financial statements audited by an accounting firm and an abstract of the audit report for the past two years" and in Art. 22. (10) that "a franchisor must disclose all issues related to litigation and arbitration during the past five years." Does this mean the franchisor must wait two full years or more before it can begin franchise operations in China? This is another issue the Chinese authorities need to clarify in the next few months.
5. Support to the franchisee
The 2007 Franchise Regulations obligate the franchisor to provide franchisees with a franchise operation handbook, with long-term guidance, technical support, training, and other services. This provision does not set out what must be included in such material, so franchisors must ensure that their documentation includes all required information and such additional information/direction a reasonable franchisee should know when starting a franchise business in China.
6. Violation of the 2007 Franchise Regulations
The 2007 Franchise Regulations have added substantial penalty provisions for non-compliance with this regulation, but this does not necessarily mean the authorities will upgrade their enforcement of the regulations. It is expected that the Ministry of Commerce will pursue non-compliance franchise activities following the same approach it has followed in the administration of other business sectors under its control. Specifically, the Ministry will likely move on complaints, rather than take proactive measures to supervise the business sector. This approach is partially due to financial and human resources constraints within the Ministry.
Final comments
The 2007 Franchise Regulations are a significant step forward by China to establish a solid legal basis for the development of the franchise business model in that country. Time will tell if the new legal framework will work effectively, but whatever the verdict may be on the effectiveness of the current legal framework, the franchise business sector will continue to grow to meet the demands of the Chinese public.
Richard Wageman is a senior partner at the law firm of Lehman, Lee & Xu, which has offices in Beijing, Shanghai, Shenzhen, Hong Kong, Macau, and Mongolia.
Published: July 31st, 2007
Share this Feature
Recommended Reading:
Comments:
comments powered by

Disqus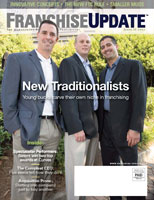 Franchise Update Magazine: Issue 2, 2007
Gravity Software is a cloud-based, multi-entity accounting solution that simplifies inter-company transactions and financial reporting. Built-in...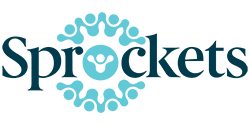 Sprockets is an AI-powered platform that helps franchisees maintain healthy staffing levels and improve employee retention. Our sophisticated...