Cleaning Up: Joe Weiss Craves and Finds New Challenge in Chem-Dry Franchise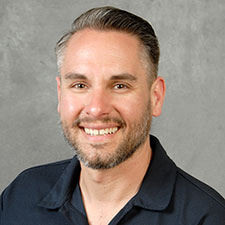 Joe Weiss is another one of those successful people who got started in the corporate world and did well. But there was something different he was seeking. So he began exploring opportunities in franchising and after 5 years working in the corporate arena for Verizon Wireless, he took the plunge and bought his first Chem-Dry franchise. That was in 2005. He now has 11 territories in Michigan where he's excelling in business and enjoying life with his wife and two children.
Name: Joe Weiss
Title: Owner
Company: Chem-Dry of Washtenaw, Chem-Dry of Livingston, and Chem-Dry of Northwest Wayne County
No. of units by brand: 11
Age: 40 years old
Family: Married to Elizabeth Weiss with two children, 7 and 4.
Years in franchising: 9 years
Years in current position: 9 years
Personal
Formative influences/events:
Coming from the corporate world, I was craving a new challenge when my mother-in-law mentioned seeing a Chem-Dry franchise opportunity advertisement online. She highly recommended their services so I looked into the concept and was blown away by their proprietary processes and products. At the time, I owned a single rental property and was seeking a new investment opportunity and the Chem-Dry franchise was the perfect fit.
Key accomplishments:
I've earned Chem-Dry's President's Club recognition every year. This year, I also earned Chem-Dry's 2014 American Dream Award, which is given to a franchisee who has taken the opportunity of small business growth to new levels.
Smartest mistake:
My smartest mistake would be stumbling into the franchising sector without extensive knowledge. Although I did my due diligence in researching Chem-Dry, I had no previous experience owning my own business. I took a giant risk and purchased six franchises from the start, which could have easily gone south but fortunately has been very rewarding.
Work week:
A typical work week consists of six days of work, totaling 50 to 60 hours.
How do you spend a typical day?
I'm a very hands-on business owner so I'm always in the trenches answering phones, fixing equipment, and managing our staff. My team does on average 12 jobs a day, six days a week.
What's your passion in business?
It is extremely rewarding running such a high quality business that I personally believe in. Witnessing the customers' satisfaction and hearing their raving reviews is so gratifying and makes every moment of work worth it. We are proud of having a green-certified solution and a faster-drying process that leaves homes and businesses healthier. It's a pleasure to be able to offer such high quality products and services that I have so much confidence in, especially alongside a driven staff.
How do you balance life and work?
It's definitely challenging balancing life and work, but I try my hardest to give just as much time and energy to one as the other. For family time, I try to take advantage of the small things and precious moments and also take advantage of my greater availability during the off-season.
Management
Business philosophy:
My business philosophy is centered on the importance of being very present and available for both staff and customers. I try to be a role model for my staff by working hard and being 100 percent committed. The work can be strenuous at times but as the business owner, it's important to show that I'm not above it. I've found it's crucial for my employees to understand that I truly care about the business and their role in our success.
Management method or style:
I run my business with an open door policy, always making myself available for any questions or issues employees are facing. One way I do this is by scheduling one-on-one meetings with employees to get their feedback and check in on their personal goals. I also arrange a comprehensive staff meeting every month to gather as a group to review company goals and progress.
Greatest challenge:
My greatest challenge has been finding employees with discipline and a strong work ethic. As the business has grown, it's become difficult to find people who will consistently be punctual, hardworking, and willing to work overtime if needed.
How close are you to operations?
I'm as close to operations as possible. I'm constantly answering phones, fixing equipment, and booking appointments.  This helps me keep my finger on the pulse of the business and on the areas that not only impact how smoothly our operation runs, but how we interface with and service our customers.
What are the two most important things you rely on from your franchisor?
Internet marketing and overall support. Chem-Dry corporate's marketing efforts greatly benefit the entire Chem-Dry network by growing our brand awareness and educating consumers on what makes Chem-Dry unique and able to deliver a better, healthier cleaning experience - and that directly benefits my franchise. As far as other support goes, I know I can always call them with any concerns, issues or questions and they'll have a solution or a smart approach to suggest. The training and the ongoing support I've received helped me start my business on a strong note and has definitely helped me grow over the years as well.
Have you changed your marketing strategy in response to the economy? How?
My situation is unique. Since Michigan was the first area to fall victim to the struggling economy in 2005, I actually bought my franchise at the worst possible time. Because of that, I've been adjusting and adapting to the gradually growing economy ever since. The greatest shift I've experienced in my marketing has resulted from the trend toward consumers researching and making decisions for services like ours online. We've adapted our marketing activities accordingly and as a result have increased our online presence and visibility so we're capturing more new customers through the Internet.
How is social media affecting your business?
Over the years, I've become more active on social media channels, particularly Facebook. I've also put more energy and time into customer reviews, which is such an important element in consumers' decision-making today and can both open and shut doors. Therefore, I try to engage with my customers and get feedback so I can better my business and generate more positive reviews.
How do you deal with problem employees?
I typically have anywhere from five to seven employees on my staff at a time, and there's no question that clashing, competitive personalities can easily become a problem. I've had success letting the employees work out any issues between themselves. My employees know if they don't show up for work, both physically and mentally, then they don't deserve to work and will be out of the job. At the end of the day, I let them know what I expect from them and then they need to decide whether they want to leave or shape up and become an important part of our team.
Bottom Line
Annual revenue:
over $500,000
2014 goals:
My overall goal of 2014 is to refine and refocus on customer service. We're not the only carpet cleaners in the area so we need to make sure we're taking full advantage of the short amount of time we're welcomed into our customers' homes. I believe in continuous improvement, particularly when it comes to something as vital as customer service and loyalty. I hope to continue to enhance our customer service by hiring high quality, well-trained employees who have a passion for taking care of customers. One other goal for this year is marketing in newer territories to reach new clients to expand our loyal customer base.
Growth meter: How do you measure your growth?
I measure my growth and success by how happy my employees are. I know if they're satisfied, that means the customers are providing positive feedback, which means they've done strong work, which means they're well-trained and dedicated to their jobs. I analyze this on a year-to-year basis and by the number of employees who stay on staff from season to season.
Vision meter: Where do you want to be in 5 years? 10 years?
In five years, I'd like to have hired a customer service representative to answer the phones so I can focus more on managerial tasks. In ten years, I'd like to possibly have my children join the franchise in some way. And as always, I'd like to continue bettering the franchise and acquiring more regular, loyal customers.
How is the current economy affecting you, your employees, your customers?
The economic struggles we've seen in recent years have impacted my business in two main ways - the weaker carpet cleaners have not been able to hang on and have gone out of business, and customers today expect only the best service. Even as the economy has improved, people are still more cautious with their money and want to make sure they're spending it on the right products and services, and that they get what they pay for. As the economy continues to improve, I expect it will become even more difficult to find and retain high quality employees as job opportunities increase and the market becomes more competitive.
How do you forecast for your business?
I develop forecasts for my business based on our performance from previous years. I typically allow for about 5 to 10 percent flexibility in budgeting.
Is capital getting easier to access? Why/why not?
When I started my franchise, I opened a line of credit that has allowed me to get capital rather easily. Through the years, I've become savvy and learned not to overspend, and the bank has graciously rewarded me by providing capital when I need it.
What are you doing to take care of your employees?
I make it a priority to consistently show my employees respect. I've found the key to a high retention rate is making sure my employees understand that I care about and value them individually and realize they're not expendable. I also provide my employees with vacation time and insurance, as well as try to pay better than the industry standard. I believe if they know I value them in our business and they enjoy working for me, it will translate into a better work ethic, a happier employee and ultimately, better customer service.
What kind of exit strategy do you have in place?
At this point, I'm happy to say that I don't have an exit strategy because I have no plans to sell or leave the business. I'd like to stay independent and free of the corporate world, and barring emergencies or issues, I'd like to continue to run my Chem-Dry franchise until it's time to retire. At that point, I'd like to pass it along to my children if any of them are interested.
Published: September 3rd, 2014
Share this Feature
Recommended Reading:
Comments:
comments powered by

Disqus
There's nothing quite like the perfect cup of coffee. It wakes you up and gets you on the right path. Now, you've got the chance to build a lifestyle...
Cash Required:
$150,000
Boring breakfast food? Never heard of it. Bring the savory flavors and colorful personality of the South to your neighborhood with the Biscuit Belly...
Cash Required:
$500,000