Everything Has Changed, but Franchise Buyers Still Want the Same Things
Why do people buy franchises? Even though everything has changed since Covid struck, the fundamental motivations for buying a franchise have not changed.
People who buy franchises want to make money. They need to believe your franchise concept is able to provide them the return they need.
They want to do something they would enjoy and make money by doing it, with a company they love. (Remember that sometimes, and for some people, making money is more important.)
They want to lower the risk of owning a business. To convince them that owning your franchise carries a low chance of failure, show them that you have systems and processes that have been perfected.
hey want to partner with other owners who will share their journey. When they become part of your franchise, they will be connected to a community of other owners. They don't want to be lone wolves.
So how has selling franchises changed during the pandemic? Everything has changed! People like to say that in 6 months, we have jumped ahead 6 years regarding the way people accept and use technology. And that is true. You must sell to prospective buyers by offering virtual, not face-to face, experiences.
Shifting to virtual
Pre-pandemic, franchise sales meetings were expansive, especially in larger franchise organizations. Potential buyers arrived at a central location, sometimes flying in, and checked into hotels. On the evening they arrived, they would attend a meet-and-greet where they would make personal connections with other prospective buyers, current franchisees, and your company representatives. The next day they would attend a daylong session. Those days were long, intensive experiences.
Now all that has changed. It just doesn't work to have potential buyers spend an entire day in an online meeting, nor should you expect them to. But you can still engage potential owners around their fundamental motivations for buying by segmenting the sales experience into shorter virtual meetings. So what is a good way to schedule and organize these shorter sessions?
1) Replace the meet-and-greet pre-event meeting or dinner with shorter, virtual social time. People still need to connect with one other. Yet simply setting up a mass virtual meeting could be overwhelming. I would recommend having virtual social meetings that include only four or five prospects, moderated and facilitated by a few people from management. Prospects can introduce themselves and say a little about their background. But mostly they simply socialize. Make them feel comfortable. This really helps them feel that even though they are looking to have their own franchise, they still will be part of something bigger.
2) Organize your discovery day into "micro" virtual meetings where they learn about each part of your company. In these sessions, allow small groups of prospects to meet the key people in your organization. There is no need to schedule these sessions nonstop, one after another. Thanks to the power of virtual meetings, you can spread them out to allow more leisurely, effective learning. The first meeting can give an overview of your history, your products, and your organization, and can feature presentations or videos that feature testimonials given by successful franchisees. Follow-up meetings can explain your training, marketing support, onboarding, franchise consultants, etc. This part of the process should help candidates determine whether they would enjoy running the business and if they can get a sufficient return on their investment.
3) Allow prospects to take some of your training, so they can see how great it is. This allows them to see firsthand that your company's training will be there to help them both master your systems and train the employees they hire to run their locations. This powerfully demonstrates that your franchise is there to assure the success of every owner. It greatly helps with their need to feel that there is greater safety operating a franchise than being on their own. Additionally, topics you previously would cover in meetings can be covered separately during training.
One more consideration
If a prospective buyer tells you they would prefer to learn about your opportunity on a phone call instead of in virtual meetings, that's a negative indicator. It tells you that person is not "there yet" from a technological point of view. As you add new franchise owners in today's world of doing business virtually, you want owners who are fluent in and completely up to speed with technology.
Evan Hackel, a 35-year franchising veteran, is CEO of Tortal Training, a leading training development company, and principal and founder of Ingage Consulting. He is a speaker, author of Ingaging Leadership, and host of "Training Unleashed," a podcast covering training for business. Contact him at evanspeaksfranchising.com, follow him at @ehackel, or call 781-820-7609.
Published: November 19th, 2020
Share this Feature
Recommended Reading:
Comments:
comments powered by

Disqus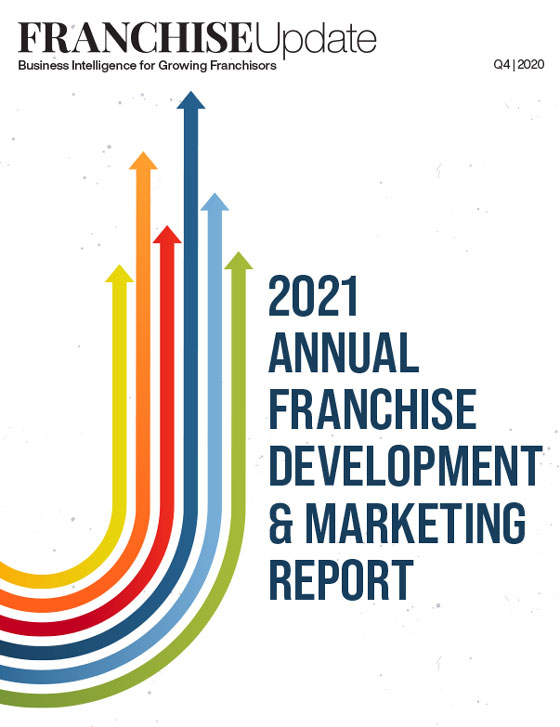 Franchise Update Magazine: Issue 4, 2020
From lead generation to increasing sales, Hot Dish Advertising is the pro at getting your message in front of those who matter most--consumers...
Sociallybuzz, founded in 2009, is the #1 Social Media Marketing Agency to help franchisors and franchisees increase their revenues, drive sales, and...