Female Fast Risers - Ariana Chernin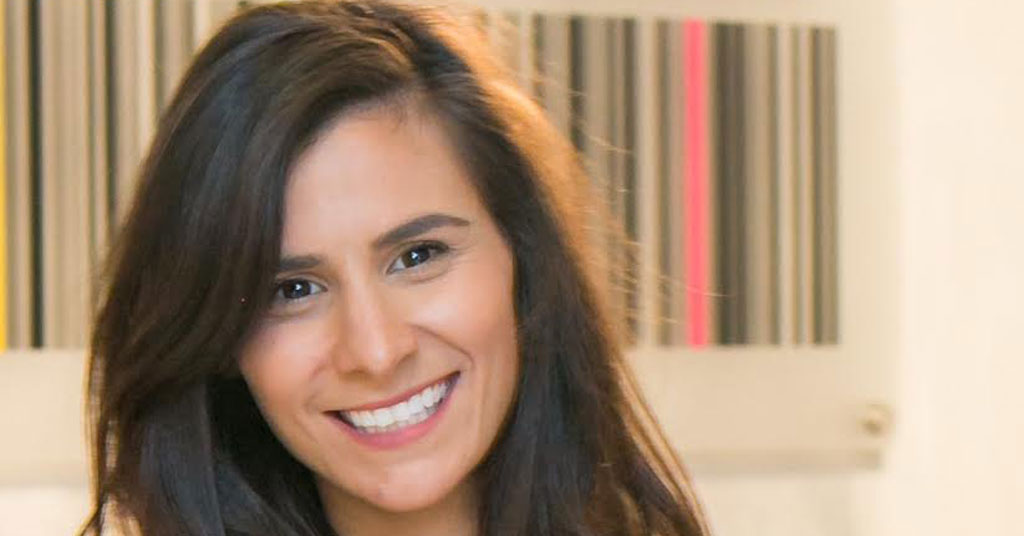 Name: Ariana Chernin
Brand: The Barre Code
Title: Co-founder, Co-CEO
Age: 36
Years in franchising: 10
No. of units: 44 in 17 states
What attracted you to franchising? As co-founder and co-CEO, I am passionate about the product. My business partner Jillian Lorenz and I started The Barre Code in a basement in downtown Chicago in 2010. Our unique fitness concept had a fanatic following right off the bat. When we started, we had a grander vision to have a positive impact on women worldwide, and that hasn't changed 10 years later. We had clients who were moving to places outside of Chicago and didn't want to leave because they loved our brand too much. We also had clients asking if The Barre Code could "come with them," which aligned with our vision to have an impact on women worldwide. That's when we knew franchising was the right next step for us. Franchising our concept allowed individuals to invest in themselves while also having a positive impact on those around them.
What was your first job in franchising? I've done it all and we have bootstrapped our growth from the very beginning—everything from teaching classes to focusing on the marketing and branding of our business, while also helping with the growth and acquisition of clients and new franchisee development. The list goes on! Today, we manage things differently from when we started, and now I share more of a strategic role as co-CEO with Jillian. By knowing, living, and breathing so many facets of the business, I bring a unique perspective as a franchise executive and a franchisor, while also being an owner myself.
What do you attribute your success to? I've always had a strong work ethic, but I have been able to find success only when I truly feel what I am doing is purposeful. Passion, of course, is important to me. That ebbs and flows no matter what in life, but if you feel there is a purpose to what you do every day, it fuels you to keep pushing. I truly believe that what I do makes a difference! I can speak with a level of depth and knowledge in my industry when I don't just repeat someone else's playbook. I can speak from real experience and have input from various field roles and can ultimately add substantial value.
What challenges and obstacles have you overcome in your career? So many that it can be easy to feel down! We all have bad days. When you're a leader or CEO, others turn to you when things don't go as planned, or to fix problems. Because of this constant, you can naturally be affected by negative energy, but it's important to look at these challenges as "Fins": failures that can turn into wins by learning from them. You set the example from the top down, and it's important to always remember that as you work with everyone in your ecosystem. Energy is contagious, so you need to always be aware of this as you react and lead.
Describe your journey to your current position: It was not only the path I've described with many different roles and responsibilities, I also underwent a mental journey of self-confidence. As you grow in your career, there comes an expectation of more expertise. I'm still on a journey, but along the way I challenged myself to get out of my comfort zone—to read as much as I can to learn in my field, observe others, listen to podcasts, and reach out to as many people as I can who can mentor me to grow and level up my skills.
What are your future career goals? I would like to continue to learn from other leaders and industry titans and not be stuck in "how we do things at The Barre Code." As our world changes, my goal is to continue to inspire others and create the best systems we can to better all of our franchisees. I'd also like to continue mentoring other women who are interested in investing in themselves and their mindsets and discover ways to help them grow to their potential and find their voice and value.
Advice to young female executives in franchising: Don't fall victim to the "imposter syndrome," which is the feeling of self-doubt, insecurity, and incompetence, despite evidence that you skilled and successful. You have what it takes! Find your voice, speak up, and don't second-guess yourself. It doesn't matter if you are "younger," "look different," or are the only female in the room! You're authentic, so continue to find the authority and confidence in your own voice.
Published: March 3rd, 2021
Share this Feature
Recommended Reading:
Comments:
comments powered by

Disqus

Franchise Update Magazine: Issue 1, 2021
Conferences
InterContinental, Atlanta
OCT 18-20TH, 2023
MSA provides domestic and international franchise advisory services to franchisors and companies seeking to establish franchise and licensing systems.
BoeFly drives growth by delivering financially qualified candidates increasing lead-to-franchisee conversion, and helping franchisees secure...