Franchise Development: Larry Lee grows his McAlister's Restaurants from Texas into New Mexico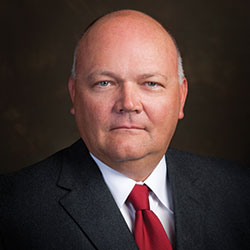 Larry Lee knows a great location when he sees one. After all, he was in real estate and shopping center development before he became a franchisee.
"Great locations will offset everything else," says the Texan, who has 16 McAlister's deli locations open, with plans to add two dozen more by 2015 as he expands beyond his base in Texas and New Mexico. Lee first ate in a McAlister's at one of his San Antonio shopping centers. "No matter how great your marketing is, you can't market your way out of a bad location," he says.
Lee says his learning curve as he entered franchising was relatively easy. "Franchising was a little new, but I knew about the real estate, of course, and the financing requirements. Dealing with a franchisor was a little different but that's gone well, too," he says.
His winning approach led him to sign on with McAlister's for development rights in half of Texas and all of New Mexico, Idaho, and Utah. "We're up to 16 restaurants with four more under construction," he says. "Our future growth will create approximately 1,200 jobs throughout these local communities and give us an opportunity to bring McAlister's great food and genuine hospitality to more locations."
Lee, who McAlister's Franchisee of the Year for the past 3 years, likes the restaurant business so much that he also became a franchisee for Wings 'N More Express. He's also become a partner on the franchisor side with Zio's Italian Kitchen and Don Pablo's.
In addition to his knack for spotting good locations, Lee credits his success to "good people running the operations--a great team of people all around."
His charitable and community involvement includes serving as board president for the Permian Basin Rehabilitation Center for children in Odessa, Tex. "He's been vital to bringing the center to where we are today because of his giving, his willingness to go into the community and get donations," says Permian's Executive Director Risse Rogers. "He epitomizes the definition of philanthropist because he gives and gives, never wanting anything in return. He simply wants to make a difference."
Q&A
Name: Larry G. Lee
Title: CEO, Southwest Deli Group, Odessa, Tex.
No of units : McAlister's Deli, 19; Wings 'N More Express, 3
Age: 57
Family: Sons Clinton and his wife Cassie, and Dustin
Years in franchising: 12
Years in current position: 12
Published: October 1st, 2014
Share this Feature
Recommended Reading:
Comments:
comments powered by

Disqus
Checkers Drive-In restaurant franchises are small but efficient making our restaurants easy to operate and typically reduced overhead costs.
Cash Required:
$250,000
A business-to-business franchise opportunity for executive entrepreneurs! AlphaGraphics is now celebrating 52 years of history, and is recognized...
Cash Required:
$125,000