Franchise Regulations in China
Status of the Developing New Franchise Law in China
The draft Franchise Regulations ("Draft Regulations") anticipated to replace the 1997 Measures concerning administrative of commercial franchising (the "1997 version")* were expected to be out by end of this year. However, reliable sources at the China Chain Store Franchise Association reveal that the draft is pending further amendment at the Ministry of Commerce. To-date, no one knows when the new law will be promulgated.

The Draft Regulations, although based on the 1997 version for trial implementation, contain additional provisions dealing with such items as establishment of an approving authority, administrative requirements, disclosure of information specifications, advertisement requirements, publicity guidelines, standards of legal liability and other items.

One of the provisions in the Draft Regulations not contained in the 1997 version is the minimum time frame for disclosure of information. The Draft Regulations state that the franchisor should provide to the potential franchisee true and accurate information in writing related to the franchise operation at least 10 days prior to the signing of the franchise agreement. The franchisee must also provide to the franchisor information relating to its capacity to operate the business at least 10 days prior to the signing of the franchise agreement. This would include information about its legal status, reputation, financial standing and the status of ownership of its business premises. The parties to the franchise agreement also would be required to keep all information disclosed strictly confidential.

The Draft Regulations also provide for the following:

Foreign companies and foreign invested enterprises wishing to engage in franchise activities must apply to the relevant authority for approval. In this case, it shall be the Ministry of Commerce. In the past, the administrative authority was the Department of Domestic Affairs.
Foreign invested enterprises or foreign companies must submit an application to the Ministry of Commerce for approval, but domestic enterprises engaging in franchise activities only need to submit their signed franchise agreement to the authority for recording 15 days after signing the agreement. No prior approval is required for domestic enterprises engaging in franchising.


Since the Draft Regulation is pending further amendment some of the above noted draft provisions may be changed or eliminated.

The 1997 version as we know is limited to domestic franchising and does not address cross border franchising. China is yet to have a proper regulatory direction that addresses cross-border franchises, but this has not affected the growth of foreign franchises in China over the years - for example, McDonald's, KFC, Starbucks, Subway and many others have found their way into China.

These foreign franchisors generally rely on commercial legislation in China to engage in franchise transactions. Depending on the business sector in which the foreign franchisor conducts business, the structures adopted by them are normally either direct foreign investment or cross-border licensing, or sometimes a combination of both the structures.

In the retail sector for example, foreign retailers are currently not allowed to operate chain stores in the form of franchising. To gain entry into the China market, they need to apply for approval to the Chinese government following the Measures for the trial establishment of Foreign-Invested Commercial Enterprises. A new Provisional Administrative Measures on Foreign-Invested Commercial Enterprises is expected to be out early next year that will likely substantially affect all retail businesses in China. Pursuant to this Provisional Administrative Measures, foreign retail investors are categorized into three groups. Those foreign retailers that have never violated China's rules and regulations will form Class A. Those with violations investigated by the central government will be placed in Class B, while for those that continue to violate related China's rules and regulations will be listed in Class C.

Under the these measures, foreign investors under Class B will not be allowed to establish new companies or stores in China for one year after their irregularities are checked. Meantime, they will be required to submit documents from government departments proving they have corrected their wrongdoings before receiving approval from the Ministry of Commerce for business expansion after the one-year probation expires. As for those foreign investors in Class C, they will unfortunately lose all rights to invest in commercial companies or stores in China. These strict measures are aimed at ending the circumvention techniques that some big international names have used to break into the Chinese market.

Pursuant to the terms of the Protocol that governed China's entry into the World Trade Organization, China agreed to open franchising to foreign investment by January 1, 2005. Therefore, slowly but surely, the franchise regulation will be announced. Until then, foreign investors will have to rely on provisions of the 1997 version and any commercial regulations relevant to their industry for guidance and entry into the China market.

Contributors Edward Lehman and Janet Yong are of Lehman Lee & Xu, one of China's leading legal firms specializing in franchising, foreign direct investment, mergers and acquisitions and intellectual property rights. The firm has offices in Beijing, Shanghai, Shenzhen, Macau and Shaoguan. Visit Lehman Lee and Xu's website at www.lehmanlaw.com to obtain further information concerning the firm and its legal staff.

*It is the first comprehensive body of law for commercial franchising systems in China. But its application is limited to only domestic franchising and not to cross-border franchising.
Published: August 14th, 2003
Share this Feature
Recommended Reading:
Comments:
comments powered by

Disqus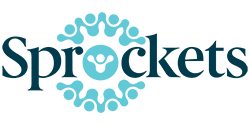 Sprockets is an AI-powered platform that helps franchisees maintain healthy staffing levels and improve employee retention. Our sophisticated...
ServiceScore helps businesses get the results they want from phone calls.