Gen Z on the Rise: Millennials are so Last Generation
Today's media darlings, the Millennials (Gen Y) were born beginning in the 1980s. For better or worse, we all seem to get a generational label these days to describe who we are, and how we should be dealt with from business, economic, and social perspectives. I am in the group labeled Generation X (born in the 1970s) and have contributed two individuals to Gen Z.
As progressive, controversial, and populous as Gen Y is today, they may be no match for the coming Generation Z, which is poised to change everything once again. Gen Z is on the verge of becoming the next big spender and driver of business and social change. Outnumbering Millennials by more than 1 million according to recent census data, Gen Z members are the first truly digital natives.
The context in which I now describe and opine about Gen Z is based mainly on looking at my own children, aged 11 and 13. Born after the 9/11 terror attacks, they are smack in the middle of the Gen Z age group. My kids, like many, influence mom and dad's purchasing decisions and have access to real-time information that energizes their needs and wants like no generation before.
To understand them, we must first acknowledge how these digital natives are engaging with online content: their expectation is to have it available across all their devices, wherever they are, 24/7. Augmented reality, thanks to Pokémon Go, is becoming part of their everyday reality (and it's just begun). Virtual reality experiences are becoming more common as technology, devices, and content evolve. Their expectations as consumers are fueled by 360-degree virtual views of places to go and make purchases. Wherever they are, they can pinch and pull visual imagery to explore and zoom in on something of interest, and everything is romanced in high-definition.
Think next of the buying habits being created by the immediacy and real-time nature of goods and services fulfillment. My kids can order what they want through Amazon Prime and have it the same day. They can order food from an app and have it delivered anywhere they are. And soon they will be the first generation of drivers who may not rush to get their licenses and instead be taking autonomous cars hailed from an app to get them where they need to go--without parking hassles and those expensive monthly car and insurance payments.
How they communicate is evolving, with texting currently their default. Apps such as Snapchat and Whisper allow them to have private conversations that are not public-facing or influenced by advertising (yet). Yes, they still watch TV, but streaming on their laptops or phones, with on-demand as a standard expectation, preferably with the ability to upgrade and skip ads. They listen to music on paid, ad-free subscription services instead of terrestrial radio. And apps that create entertainment and utility are eclipsing web-based usage.
To truly intersect with this next generation of consumers, advertisers will have to invest time and research to understand the technology ecosystems Gen Z uses--and go far beyond their current methods of promoting a product or service on a website or search engine.
As this generation enters the workforce, factors that didn't exist or matter before will be significant for businesses of the future. This generation is already ahead of all others for producing entrepreneurial activity: more kids under 20 have their own companies now than any other generation before them. Their experiences of what a company should be will be greatly influenced by technology and global information. They are keenly aware of being raised in a time of war and economic uncertainty. They believe companies should have a purpose and social responsibility as part of their everyday practice, and it had better be about making the world a better place.
Never before has a generation placed so much emphasis on social awareness and global issues. They will seek more balance in their workplace environment, and will be critically aware of their options to improve on what is most desirable to them. To fulfill their hunger for hyper-paced development and innovation, virtual work options and collaboration will be commonplace. The 9-to-5 job and slow-to-react business practices will not suffice for Gen Z.
Companies will have to accept this change and evolve their business model and operations to account for this coming entrepreneurial and labor stream. Their expectations will be different, and if met will likely yield one of the most passionate and productive generations ever seen. Born with technology at their fingertips, they will change what consumers and entrepreneurs are. Today's companies must go deep to understand how to communicate their advertising message and how to offer up entrepreneurial opportunities that will engage and resonate with Gen Z.
Todd Juneau is managing director at Mindstream Interactive in San Diego. To learn more, call 614-754-2035 or email biz@mindstreaminteractive.com.
Published: January 12th, 2017
Share this Feature
Recommended Reading:
Comments:
comments powered by

Disqus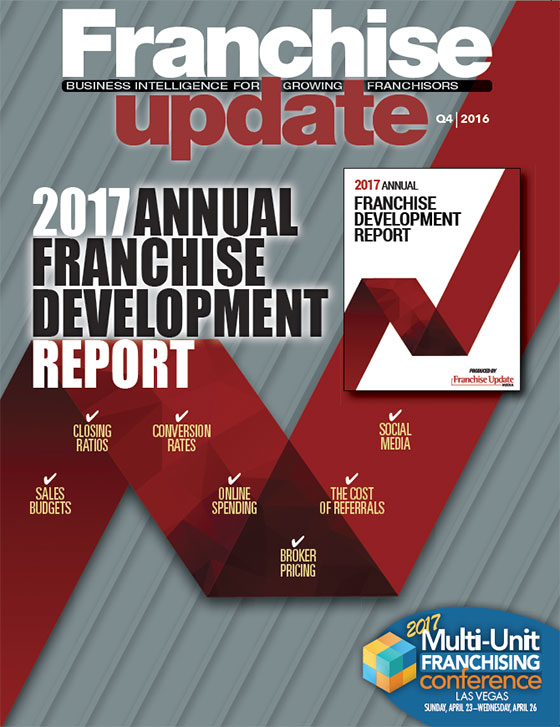 Franchise Update Magazine: Issue 4, 2016
Conferences
InterContinental, Atlanta
OCT 18-20TH, 2023
919 Marketing Co. is a national content marketing, PR and social media agency serving franchise brands. Our proprietary social relations approach...
Gravity Software is a cloud-based, multi-entity accounting solution that simplifies inter-company transactions and financial reporting. Built-in...