Going Abroad?: Be Prepared to Make Some Changes!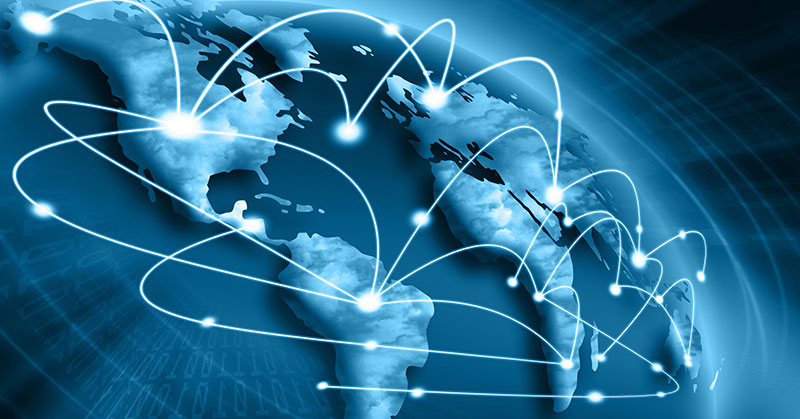 On one end of the spectrum of international expansion is the thought that you are offering consumers in other countries the opportunity to partake in an American experience and nothing will change from market to market. On the other end is the thought that you will make whatever changes are needed to sell product. Somewhere in the middle, successful international franchisors find that some changes may be necessary to meet local market demand—but only if those changes do not significantly change the concept, and only if the franchisor can provide the required support and controls to protect the brand. Most adaptations fall into one of three groups.
1) Absolutely required
Concepts based on a membership program such as gyms and health clubs, children's edutainment and daycare, or in-home services often charge members' credit cards or debit their bank account each month. This practice makes it convenient for their members and increases customer retention here in the U.S., but these concepts will need to find an alternative means of collecting payment in countries where a large segment of the population does not use credit cards or even have a banking relationship.
Food and beverage concepts that use pork or pork products will need to find alternative ingredients in countries where eating pork is prohibited on religious grounds. When a product is offensive or prohibited on religious or cultural grounds it is easy to understand why a modification to the menu is required if the concept is to be accepted by consumers in that market.
Names, logos, and advertising items that do not convey the intended message when they are translated into the local language must be fixed before they are used. Gerber learned a lesson when they first started selling baby food in Africa using the same packaging as they used in the U.S. Because of the low literacy rate it was customary to have the picture on the packaging reflect what was in the package. A smiling baby, however adorable and recognizable in the U.S., did not work in Africa.
2) Required to compete
While not essential to conduct business, there often are changes that will improve a franchisor's ability to compete in a foreign market and provide their franchisees a higher chance of success. These changes may also be necessary to ensure the consistency of a brand's core products. For example, pizza makers will find that the flour and water vary from country to country and they may need to adjust their recipe, cook times, or temperatures to achieve the same product they are known for.
Adding or expanding the number of chicken items on a menu or adding items with a different flavor profile can increase the appeal to local consumers. Substituting local ingredients and reducing portion size are examples of changes that help meet market demand and improve price point requirements in food and beverage concepts.
3) Purely optional changes
Some changes are based more on the preferences of the franchisee than on market demand or economics. These changes may include a preference for a certain type of equipment, or adding a product or style of product or service the franchisee would like to offer, but that preference is not backed up with market research. Franchisors should consider several factors before agreeing to a change, among them:
Impact on the brand and company culture. Consumers have come to expect consistency from a brand, and drastic changes to the brand promise can cause confusion at home and internationally.
Impact on neighboring markets. If the change will also be necessary in other markets it may be worth the investment.
Cost to implement the change. There may be external costs such as researching and vetting new products or suppliers, establishing a supply chain, creating and registering a new trademark, or creating a new advertising campaign. There is also the internal cost of staff time for changing operations manuals, modifying training programs for the franchisee and for the franchisor's staff who are supporting the change, IT programming, and accounting. It is important to recognize that some costs may be a one-time investment and others may be ongoing.
Impact on the economic model for the franchisee. If the change results in higher operating costs for the franchisee it may negate any increase in revenue.
Return on franchisor's investment. The potential of the market must be large enough to justify the cost of developing and implementing the change.
Conclusion
Not all markets are right for all concepts. Franchisors are wise to work with their prospects early in the sales process to identify changes and determine how they will be implemented and who will bear the cost. Sorting out these issues early on will help get the business off to a good start and lay the foundation for a long-term relationship.
Kay Ainsley is managing director of MSA Worldwide, a leader in franchise consulting that provides strategic and tactical advice based on real world experience to new and established franchisors. Contact her at kainsley@msaworldwide.com or 770-794-0746.
Published: May 10th, 2017
Share this Feature
Recommended Reading:
Comments:
comments powered by

Disqus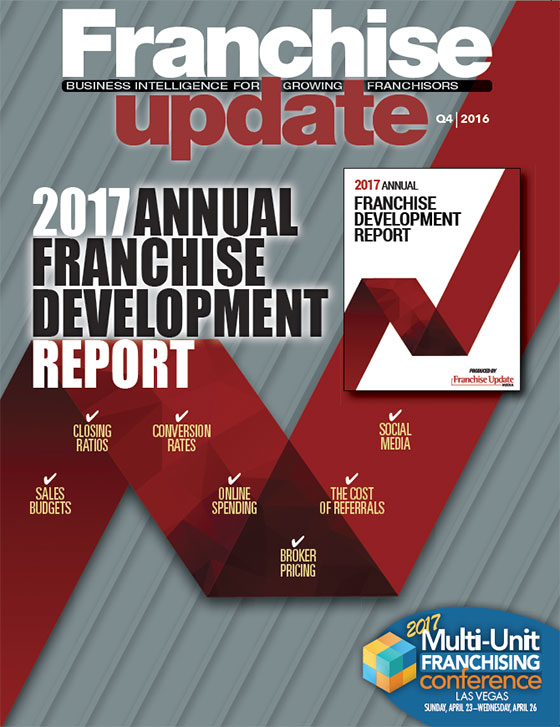 Franchise Update Magazine: Issue 4, 2016
Slick Marketers is reinventing franchise marketing with a hyper-customized and ultra-localized marketing approach with measurable results and growth...
June 20-22, 2023 Marketing-Operations-Technology. Be a part of this ground-breaking new space for ideas, inspiration and networking for Franchise...