Good, Bad, and Other News! – June 2022
Can we really, finally be in the post-Covid era? Let's hope so, and count our blessings while they last. Here's our roundup of franchise news, delivered your way every first Tuesday of the month. (Yes, we've changed the schedule.) And if you're not doing it already, send us your news here and see it next month in this newsletter!
POST-COVID REOPENING & RECOVERY
Restaurants Face New Survival Challenges After Republicans Kill Restaurant Revitalization Fund
Report: Restaurants, Salons, & Gyms Top List of Businesses Fearing Shutdowns from Inflation
Restaurants Add New Fees To Checks To Counter Inflation
Burger Prices To Remain High as Cattle Ranchers Shrink Herds
Taco Bell Pulls Mexican Pizza After 2 Weeks, Citing High Demand, Supply Problems
Starbucks To Exit Russia After 15 years, Closing 130 Licensed Cafes
Burger King Unable To Exit from Russia Because of Master Franchise Deal Structure
COMPANY NEWS & GROWTH
Aqua-Tots Swim Schools Opens Locations in Bangkok and Beirut
Big Blue Swim School Signs 3 Agreements for 15 New Locations
European Wax Center Announces 900th Center Opening
Children's Lighthouse Celebrates 25 Years in Business
H&R Block and Nextdoor Announce 11 New Community-Led Projects Across U.S.
LunchboxWax Changes Its Name to Radiant Waxing
SafeSplash Signs 3 New Deals for Washington, D.C., Kansas City, and Sacramento
Speed Queen Expands Franchise Offering to AZ, CA, FL, GA, IL, TX
The Carpet Chemist Signs Its First Franchisee
Ultra Pool Care Squad Signs Its First Two Franchise Agreements, Both in Texas
HIRING & EMPLOYMENT
Flexibility: 4 Ways To Deliver What Workers Want Most Today
Win The Great Retention by Prioritizing Employees' Mental Well-Being
FINANCE & M&A
Trian Partners Explores Possible Sale or Merger for Wendy's
Centre Partners Buys Captain D's Again
LEADERSHIP
Why Really Smart Executives Do Really Stupid Things
MARKETING/CUSTOMER EXPERIENCE
McDonald's, Wendy's Ramp Up Breakfast Deals as Workers Return to Office
The Power of Service Recovery – 5 Tips To Save a Customer
Unity Rd. Leverages Guest Feedback and Online Reviews To Reach Customers
TECHNOLOGY
How GDPR Is Failing After 4 Years as Big Tech Outpaces Regulators
Thousands of Popular Websites See What You Type—Before You Hit Submit!
5 Strategies Brands Can Use To Ensure They Own Their Data
Published: June 7th, 2022
Share this Feature
Recommended Reading:
Comments:
comments powered by

Disqus
Sociallybuzz, founded in 2009, is the #1 Social Media Marketing Agency to help franchisors and franchisees increase their revenues, drive sales, and...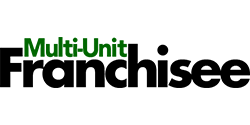 Published quarterly, Multi-Unit Franchisee Magazine is dedicated exclusively to Multi-Unit Franchisees. It delivers vital information and business...