He's With the Band: Elliot Baldini Amps Up School of Rock
As senior vice president of marketing for School of Rock, Elliot Baldini is a perfect fit. A self-professed lifelong musician with a passion for performance, he also sports wicked marketing chops. He's been "with the band" at School of Rock since last June, when he was brought in to take charge of their marketing programs including digital, local, events, and franchise development.
Music is in his blood. Before joining School of Rock, his previous "band" was Guitar Center, where he played multiple roles: director of strategy and CRM, director of strategic marketing initiatives, and director of merchandising--and also was responsible for the development and execution of top priority, high-impact marketing strategy and CRM initiatives for Guitar Center's online brands. Before that, he played a gig at Sears Holding Corp. as director of financial services, marketing manager, and senior marketing analyst.
Though still new to the School of Rock, Baldini has already faced some challenges and opportunities. "We needed to modify a number of long-held approaches to marketing, and change can be difficult for owners and other stakeholders," he says. "However, we are working to provide a number of communication channels to help ease this transition."
He says the brand is already seeing results. "We're just now at the point where we're starting to see huge improvements from the changes we made. New student interest in School of Rock is at an all-time high, enrollment is growing by double digits, and more people than ever are submitting requests to buy a franchise. It's exciting to see not only these results, but also a sense of understanding and adoption of the new programs and processes we're implementing as a marketing group."
Baldini's passion for the brand--especially its students--is palpable. "It's personally rewarding to work every day in a company that aims to help our students transform into the best versions of themselves," he says. "In my opinion, there's nothing else like it in the market. Because of this, I believe we have so much potential for future growth and success."
Describe your role at School of Rock.
As SVP of marketing, I am responsible for developing the brand in two distinct areas. First, I oversee all matters related to consumer marketing and communications. This involves marketing the value of our product and promoting awareness for the brand. Additionally, I am responsible for our franchise marketing program--marketing to new potential franchise owners. Over the past two years, School of Rock has expanded its footprint across the country with 60 new school openings.
What's unique about the CMO position at School of Rock?
Marketing has always been the focus of my career, but here I am executing strategies at a higher level. The great part of my job is that our product--our educational experience--is far superior to others in the marketplace. Our music programs are not only highly experiential, they also serve as a tool to build confidence in individuals. It's personally rewarding to work every day in a company that aims to help our students transform into the best versions of themselves. Thus, a lot of my job is to find a way to concisely articulate this brand promise to customers.
What are the 3 most important keys to being an effective CMO leader today?
1) Customer communication. A comprehensive understanding of what makes your product special, and the ability to succinctly articulate that message to your customers is the foundation to being a successful marketing leader. 2) Internal communication. An external communication strategy hinges on a marketing leader's ability to align internal team members and stakeholders around the same idea. Many areas of a marketing team (or business) have touch points with the customer, and it's critical that each touch point rolls up to the same communication and brand strategy. 3) Objectivity. You must have the ability to look beyond your own experiences or biases and objectively determine what is best for the customers and the company.
How do you prepare a marketing plan and execute the strategies?
My team and I follow a disciplined approach beginning with an in-depth analysis using historical data, customer research, and predictive tools. This allows for forecasts to be made for both consumer and franchise marketing programs. Based on these forecasts, we finalize decisions on how to allocate budget and effort for each campaign and create lists of deliverables. Before each initiative's execution is considered complete, we create a series of metric dashboards to track performance.
How do you measure marketing results and effectiveness?
The key is knowing exactly what you want to measure. As we build business models, we identify the performance indicators that will ultimately determine a program's success. These are then the key metrics we track.
Discuss your core consumer marketing strategies and objectives.
Like most franchise businesses, it's important to maintain a strong partnership with your franchise system. This means 1) helping franchise owners market successfully within their local markets, and 2) providing larger, national/international programs to drive overall brand value. The integration of these two things--local support and a national/international umbrella--results in an effective, holistic marketing program.
How do you go about creating a "customer-centric" marketing and brand philosophy?
School of Rock strives to be the best music educational brand in the world. We continuously review all areas of our business and ensure each customer touch point lives up to that goal: providing the best-in-class music education experience for our students.
Describe your marketing team and the role each plays.
We are a lean, but very effective team. We are an extremely results-driven marketing organization. This approach will continue as we continue to grow. We seek to bring on only the most capable individuals who will take pride with us in producing exceptional results.
When it comes to helping the brand connect with franchise prospect, why is it so important for the marketing department to have a "personal touch"?
With all marketing communications, the more personalized and relevant the communication, the more likely a franchise prospect will respond. We want great franchise owners to join this brand. Personal, targeted touches help inspire and motivate these candidates to take interest in our brand.
How does this help your franchise sales and development effort?
This targeted approach ultimately drives your marketing ROI.
What ways/tools do you rely on to do this?
There's a lot of analysis that goes into our targeting and communication strategy. As an example, we create analytical models to locate potential franchise owners and expand business in the most relevant markets to our brand.
Do today's prospects expect more from the franchise marketing department? What, and how do you provide it?
A major benefit of a franchise business is that franchisees join a model that's been established and replicated hundreds of times--the operational model and the marketing model are optimized and templatized with the goal of providing the best approach for new owners to achieve success. School of Rock has opened more than 170 schools, which has allowed us to become experts in these processes. Because of this, expectations from new prospects are understandably high. And our goal is to live up to these expectations. Since I joined the company in mid-2015, we've begun implementing a number of new programs that have resulted in significant success. I'm even more excited for 2016. We have a lot of great initiatives in the pipe!
How is technology changing the way franchise marketing is done in terms of one-on-one contact?
Digital technologies provide many opportunities to better target our customers and customize our communications. We have a variety of options to identify targets and connect with them more efficiently.
How are you assisting your existing franchisees with more contact and transparency? What are their immediate needs?
With so many locations throughout the world, it is important to stay connected with franchisees. This is an area of focus for my team in 2016. We are very fortunate to have a lot of really smart and passionate owners in our system who have great ideas, and I want to make sure they have a forum to share those ideas. We have weekly system-wide calls focused on marketing where we share results, status, and talk through potential initiatives.
How do you work with other internal departments, and does technology help?
We have a really tight-knit leadership team. Unfortunately, we're scattered around the country. Our main office is in LA, but we have team members in the South, East, and Midwest. Technology is critical to this team because of the geographic differences, and it allows us to stay really close and connected.
How do you manage costs and budgets for the marketing department?
We continually evaluate and analyze our current marketing programs. We then use this information to decide which tactics will produce the greatest results and return for the franchise.
Do you see vendors as business partners? Why/why not?
Yes, we have great vendors, and they are extremely valuable business partners. They play a big part in contributing to the success of our organization, and we in turn lend to their success as well. It is a mutually beneficial relationship.
How have marketing strategies/tools changed over the past decade? How have you adapted?
Personally, I've observed a major adoption of data-driven marketing principles. The abundance of new digital tactics has contributed to this trend, as most digital tactics allow for fairly thorough tracking and measurement.
How is your marketing/branding strategy developed, and how does it flow through the system?
This is a topic I'm very passionate about. Over the past year we've gone through a brand realignment. This was an analytical exercise that used consumer feedback to focus the way we communicate as a brand. We have a truly remarkable product, and our students blossom in unimaginable ways. This is what makes School of Rock special. It's vital that we articulate our brand promise clearly to our target customers. The result of our brand realignment was the development of new style guides and communication approaches that will be implemented in 2016. It's very exciting!
What advice would you offer to aspiring CMO executives?
Do not underestimate the importance of learning how to get things done. Many marketers are big thinkers, but often cannot effectively execute their ideas. Learn how to get things done effectively! I was fortunate to have mentors early in my career who taught me the principles of project management. These skills allowed me to actually execute my ideas. Marketers today must be a good blend of strategy and execution.
Published: March 16th, 2016
Share this Feature
Recommended Reading:
Comments:
comments powered by

Disqus

Franchise Update Magazine: Issue 1, 2016
April 25 - April 28, 2023, Caesars Forum, LV. The Multi-Unit Franchising Conference is the premier annual event for the country's leading...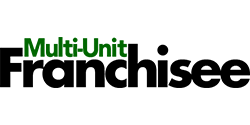 Published quarterly, Multi-Unit Franchisee Magazine is dedicated exclusively to Multi-Unit Franchisees. It delivers vital information and business...