Inspiring Creativity: Building a Culture of Innovation into Your System
How do you inspire creativity? For exemplars of creativity in business, perhaps we should take our lead from Silicon Valley. Giants like Google and Facebook have created billion-dollar empires and positioned themselves as dynamic and exciting workplaces filled with the brightest minds, doing exceptional things while riding scooters through the hallways and eating organic in staff canteens.
These tech giants are investing in research to work out how innovation happens to see if more of it can be encouraged. One of the methods Google is nurturing is the "casual collision," where people from different teams end up interacting because they inevitably run into each other in the deliberately open-plan office, in breakout spaces, and while waiting in line for their free lunches. Those collisions may end right there, but a few may result in collaborations that lead to innovation, which can be of huge value to the business.
I know what you're thinking. This is well and good for search giants and social networks, but how does this relate to franchising?
What if a fast food franchisee employee worked out a burger wrapping hack that reduced packaging costs by 15 percent? What if a manager was particularly great at dealing with stress and anxiety among staff and had reduced "presenteeism" (working while sick), leading to a 10 percent increase in productivity? Shouldn't every franchisee know about that?
The PwC report "Financial Services Technology 2020 and Beyond" suggests organizations encourage employees to contribute ideas by, for example, developing an Innovation Center of Excellence to "focus on driving imagination, creative thinking, and inventiveness more deeply into the organization's culture."
Creating digital collisions
But what about businesses with locations spread across states, countries, or continents? Innovation and casual collisions can also happen in virtual workplaces. But it depends on the business bringing about the circumstances so that the one conversation in a thousand that leads to innovation can happen.
The digital casual collision is about developing a holistic approach to internal communication to maximize creativity and collaboration among all staff, no matter where they are. Internal social media is the perfect tool for that. It can strengthen the bonds of friendship between colleagues, especially in businesses where virtual working is on the rise, and where workplaces are separated by miles and oceans.
The greatest resource every franchise has is its staff, who have a different perspective than management. Most have far more to offer than their time, experience, and skills, but their potential for creativity is overlooked. The value of ideas that lead to change and innovation is hard to put a price on. Jump start innovation in your franchise by opening the channels of communication between franchisees to get staff "casually colliding." While franchises have no shortage of interesting people, without communication all that talent and knowledge is siloed.
Encouraging innovation
When curating your digital workplace to encourage innovation, here are three things to consider if you want the Silicon Valley effect without the Silicon Valley budget.
1) Amalgamation. If your staff need to swap between different and unfamiliar apps for different conversations, you're just erecting needless barriers. All your communication tools must be the same across the organization.
If you're going to bring about innovation, don't have team-specific apps, because you need inter-departmental communication. The same goes for franchisees: if you want to get people sharing ideas and hacks, get them all using one common platform.
You can still have a degree of separation within your business intranet (e.g., individual franchisees will have dedicated areas only they can see), but one central place for all can be offered through an internal social media feed specifically devoted to innovative ideas.
2) Appreciation.Unifying your communications is only part of the solution. Next, you have to get people using the technology you've chosen, and regularly. Employee-generated content does more to engage and excite workers than anything produced by the business, and management can get involved with an appreciation and recognition campaign.
Creating and sharing ideas and content has to become habit, and for that to happen the best posts and ideas must be recognized. Foster the spirit of healthy competition between branches. Single out the most engaged employees sharing photos and videos of the best events. This will give others the incentive to engage with content and post their own.
3) Acceptance. Spreading awareness internally is well and good, but by creating processes that require all staff to log in to the new system, like vacation requests, you will increase buy-in, and they will quickly get comfortable using the new software. Sometimes it just takes a nudge to get the ball rolling.
Nigel Davies is the founder and CEO of U.K.-based Claromentis, a provider of digital workplace software used by U.S. franchise businesses to improve learning, collaboration, and productivity. Contact them at marketing@claromentis.com.
Published: March 9th, 2019
Share this Feature
Recommended Reading:
Comments:
comments powered by

Disqus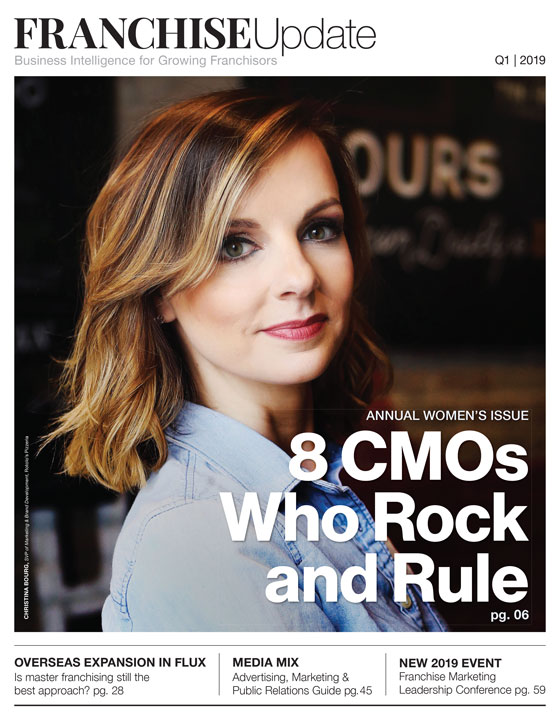 Franchise Update Magazine: Issue 1, 2019
Conferences
InterContinental, Atlanta
OCT 18-20TH, 2023
Gravity Software is a cloud-based, multi-entity accounting solution that simplifies inter-company transactions and financial reporting. Built-in...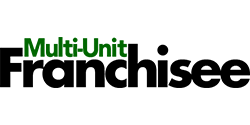 Published quarterly, Multi-Unit Franchisee Magazine is dedicated exclusively to Multi-Unit Franchisees. It delivers vital information and business...