Involving Franchisees in Your Marketing Programs, Part 2
Part 1 discussed the marketing fund, some best practices to boost franchisee participation in brand marketing at the local level, and effective communication methods to build bridges between the home office and operators. Find it here.
Getting franchisees involved
Collaborating with star franchisees is a best practice to build trust, formalize communication, and garner feedback about campaigns. Running initiatives by the franchise advisory council or board is commonplace these days. Many franchisors are taking it further, adding marketing advisory councils or national marketing committees.
As Sola's marketing budget has expanded, so have the brand's efforts to formalize and broaden systemwide marketing buy-in from its franchisees. At Sola Salon Studios, in early 2021, CMO Jennie Wolff relaunched the marketing committee, rolled up through the franchise advisory board, accompanied by a new set of bylaws, charter, and loads of open dialogue. "It's important when you are building a marketing committee to get different viewpoints," she says.
The committee, which initially met quarterly to coincide with the gathering of the franchise advisory board, now comes together six to eight times a year to keep up with the ongoing changes in consumers' marketing preferences. Franchisees who might have been bored by the thought of more budget talk are now invested in the process. This is a good thing… to a point, says Wolff.
"Now they feel very strongly about the budget and want to have input. I think you have to be careful on how much time goes into that budget review because at some point you have to put pencils down and say, 'This is the plan, and it's time for us to execute. We can't keep going around, and around, and around on every dollar.'"
Communicating the process
When communicating new programs and initiatives systemwide, marketing executives emphasize the need for continuous, consistent touchpoints. Information is currency, says Michelle Luchansky, vice president of marketing at Property Management Inc. (PMI). Using every method available to share the news with busy franchisees can only add up to more goodwill – and buy-in – with your franchisee base.
"Nobody likes to be the last person to find out a piece of information," she says. "When we roll out information, we try to do it in a way that allows for everyone to grasp it at the same time. We also provide other opportunities to drip the information and continue to educate. The more frequently we communicate, whether things are going well or things are not going well, the better people feel about whatever is being launched or communicated."
It also helps to listen. Some of the best marketing ideas come from the franchisees out in the field. About 6 months ago, Luchansky noticed a communication gap after a franchisee suggested holding a monthly marketing meeting, open to all, that would include marketing tips. The regular marketing session, created in response, has morphed into an invaluable marketing roundtable and an ideal forum to highlight franchisees whose market efforts shine.
As PMI prepares to launch a new website, Luchansky says the open format has served as an anchor point, taking on some of the heavy lifting to share news about the new site, as well as providing franchises with national content calendar information and strategies for using content in individual markets.
It wasn't the first time, Luchansky, who previously worked with franchisees at McDonald's and Fazoli's, spotted a game-changing idea. When she joined PMI in 2021, she was charged with tapping into her 20 years of marketing expertise to create "next level" brand building for the 13-year-old property management company.
Assuming franchisees would be looking for a big, flashy campaign, Luchansky came prepared for her first national marketing committee meeting armed with a comprehensive proposal of ideas. "Gracious" committee members were impressed with the presentation, but she says they wanted to talk fundamentals, specifically about strengthening the brand's messaging.
"They called out a few of the things that, honestly, had been bothering me," she recalls. "It was a good opportunity for us to tighten up our messaging. They found that approach to be more valuable in the initial short term, and then look at those bigger, splashy things for the long term. It was such a win, because I learned from them and they learned from me. We were able to put together something amazing, and now there is much more excitement in the field."
No matter the marketing or buy-in strategy, Luchansky circles back to the notion of communication. "I just I cannot stress it enough," she says. "If someone was asking my advice, it would be this: Talk to your franchisees. Keep them in the loop. Let them know what's going on. Allow them to offer feedback. Because it's only going to make what you do better."
Building bridges
Avoiding dissent with franchisees over marketing practices or fees is more or less unavoidable. Nicole Salla, CMO at Kiddie Academy, says it can be challenging to get everyone on the same page every time. Also a proponent of frequent communication with franchisees, she recommends putting as much time and effort into launching your internal communications with franchisees as you do for any external marketing campaign. When franchisees are part of the solution, she says, everyone wins.
"It might be tempting to launch a campaign or program as soon as it's ready and assume your franchise system will automatically be as excited and bought-in as you are," she says. "You've been very close to it for some time and saw it through every stage of development, evolution, refinement, and delivery. Many people are seeing only the end result."
Holding conversations with franchisees one-on-one or in small groups also can help the marketing team understand and address concerns and result in a more informed, well-rounded outcome, she says. However, creating a collaborative culture doesn't mean being "creative by committee," she adds.
We think of critical, large-scale strategies and how we can involve key franchisees in the discussion, starting even before conception," says Salla. "We ask for their perspectives and needs and involve them in discussions as we are formulating a solution. Then we tap on a few more people during development for their feedback and thoughts on the concept—and we aren't afraid to ask for more feedback after something is live. We can always refine it as we go."
In addition say Wolff, when gathering input, don't forget to include the customer. She created Faces of Sola, an ambassador group to gather feedback from stylists. The ambassador group, the marketing committee, and the home office all vote on campaigns. Says Salla, "We may all sit around and say, 'Wow, this is the greatest idea ever!' But if it doesn't make sense to a hairdresser, is it really a good idea?"
Published: March 7th, 2022
Share this Feature
Recommended Reading:
Comments:
comments powered by

Disqus

Franchise Update Magazine: Issue 1, 2022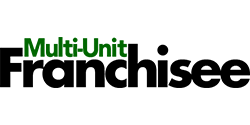 Published quarterly, Multi-Unit Franchisee Magazine is dedicated exclusively to Multi-Unit Franchisees. It delivers vital information and business...
ApplePie Capital provides a fresh new approach to franchise financing that is focused on your growth and success.